Keira Knightley's performance in film Begin Again criticised by director John Carney
Carney suggested Knightley was afraid to be her true self when they worked together in 2014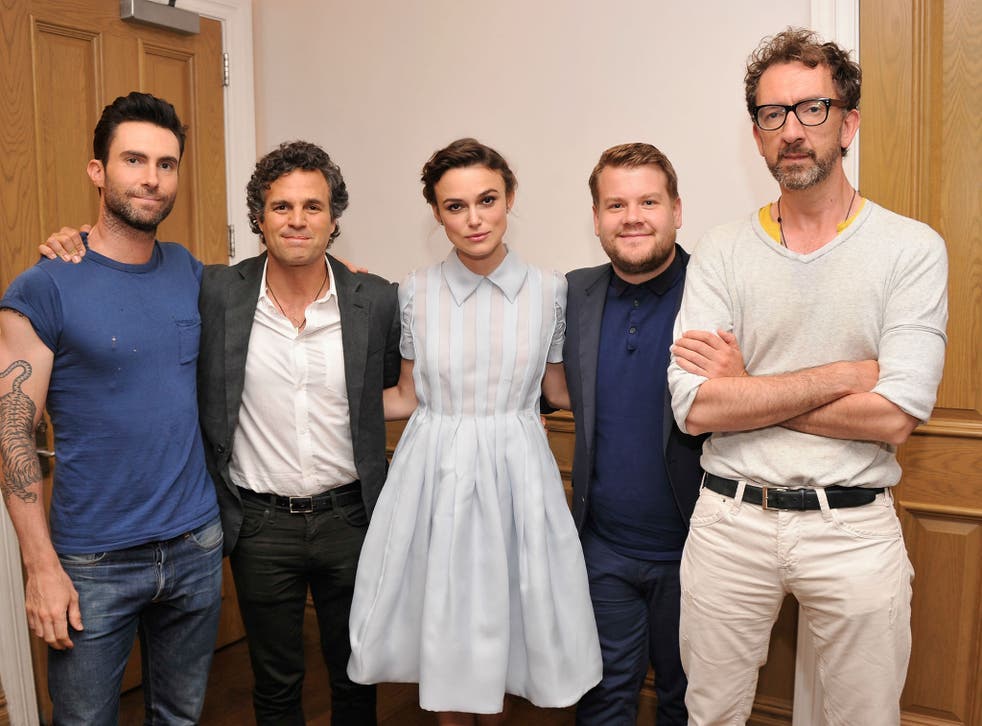 The director John Carney has spoken of his experience working with Keira Knightley, questioning the authenticity of the stars performance and claiming her entourage made it difficult "to get any real work done".
Carney, best known for directing the movie Once, directed Knightley in the 2014 film Begin Again. Knightley played a songwriter dumped by her successful musician boyfriend (Adam Levine) who embarks on a new journey of music making with a former record label executive played by Mark Ruffalo. The film was met with mainly positive reviews and received an 82 per cent rating on Rotten Tomatoes.
In an interview by Elisa Bray for The Independent, Carney was quick to praise Ruffalo and Maroon 5 frontman Levine, saying the former is a "fantastic actor" and the latter a "joy to work with". However, he suggested Knightley was afraid to be her true self.
"I think that's what you need as an actor; you need to not be afraid to find out who you really are when the camera's rolling," he said. "Keira's thing is to hide who you are and I don't think you can be an actor and do that."
"[…] It's not like I hate the Hollywood thing but I like to work with curious, proper film actors as opposed to movie stars. I don't want to rubbish Keira, but you know it's hard being a film actor and it requires a certain level of honesty and self-analysis that I don't think she's ready for yet and I certainly don't think she was ready for that on film."
Keira Knightley on screen

Show all 14
Carney suggested Knightley's performance in the film wasn't particularly authentic as she was playing a singer-songwriter and wasn't one herself.
"As much as I tried to make it work I think that she didn't quite come out as a guitar-playing singer-songwriter," he said.
The 43-year-old also criticised the apparent "entourage" Knightley, 31, had with her which he said made it difficult "to get any real work done".
Asked what he learned making the movie, he said: "I learned that I'll never make a film with supermodels again".
Carney has recently released his new film Sing Street and described the reaction to the film to The Independent: "It's fantastic. I'm very surprised, it's a small personal movie with no Keira Knightley's in it. It's really rewarding."
Knightley has enjoyed a hugely successful career which she kickstarted with Bend It Like Beckham in 2002 before progressing on to the Pirates of the Caribbean films which made her a household name.
The Independent has contacted a representative for Knightley for comment.
Join our new commenting forum
Join thought-provoking conversations, follow other Independent readers and see their replies