Kelvin MacKenzie accused of smearing Muslims by hijab-wearing presenter after 'offensive' Sun column
'Kelvin MacKenzie has attempted to smear 1.6 billion Muslims in suggesting they are inherently violent,' Channel 4 journalist claims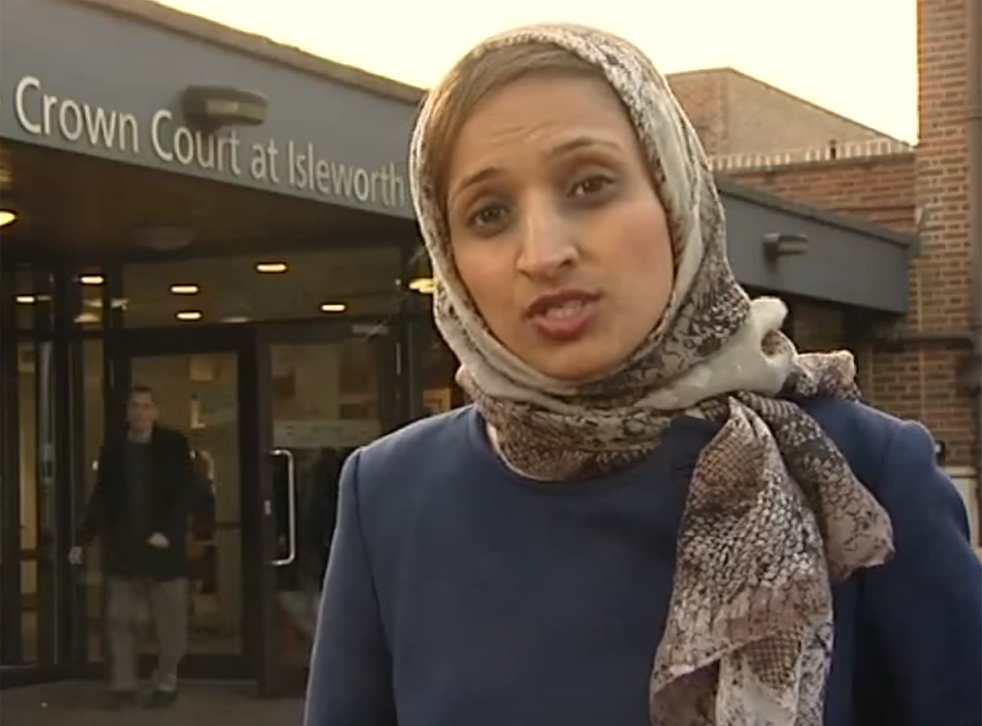 Fatima Manji has accused Kelvin Mackenzie of smearing Muslims after using his column in The Sun to question why, as a hijab-wearing Muslim, Ms Manji was chosen to present coverage of the Nice terror attacks on Channel 4 News.
On Monday the former Sun editor sparked a backlash on social media and a flurry of complaints to the Independent Press Standards Organisation (Ipso) for a column titled: "Why did Channel 4 have a presenter in a hijab fronting coverage of the Muslim terror in Nice?" In the column, the 69-year-old wrote he "couldn't believe his eyes" after seeing the journalist, who has been at the station for four years, reporting on the terror attacks.
"Was it appropriate for her to be on camera when there has been yet another shocking slaughter by a Muslim?" he wrote. "Was it done to stick one in the eye of the ordinary viewer who looks at the hijab as a sign of slavery by Muslim women by a male-dominated and clearly violent religion?"
Manji has now responded in an article for the Liverpool Echo, dismissing his comments as "one wild screed in a long-running and widespread campaign to intimidate Muslims out of public life".
"Kelvin MacKenzie has attempted to smear 1.6 billion Muslims in suggesting they are inherently violent," she wrote. "He has attempted to smear half of them further by suggesting they are helpless slaves. And he has attempted to smear me by suggesting I would sympathise with a terrorist."
People news in pictures

Show all 18
Manji also used her article to warn of the consequences of Islamophobia: "It's dangerous to regard Mr MacKenzie and those who echo his Islamophobic sentiments as mere pantomime villains. Their soapbox allows them to spread their ill-informed, irresponsible and malevolent invective to millions of readers. Racist and Islamophobic rhetoric has real consequences - lives have been lost and shattered in our country."
She stressed his comments would not deter her from furthering her career, adding: "I confess. I p****d on Kelvin MacKenzie's apparent ambitions to force anyone who looks a little different off our screens, and I'll keep doing it."
On Tuesday evening, Ipso said they had now received over 1,400 complaints in relation to the column largely under the editorial codes of accuracy, harassment and discrimination.
Channel 4 News, who were accused of "editorial stupidity" by Mackenzie, responded to the column on Tuesday, calling his comments "offensive, completely unacceptable and arguably tantamount to inciting religious and even racial hatred".
"It is wrong to suggest that a qualified journalist should be barred from reporting on a particular story or present on a specific day because of their faith," the broadcaster said.
The Sun has so far not commented on the article. On Monday evening, the paper published an article written by Muslim writer Anila Baig who dismissed suggestions Manji had been used as a "token".
Representatives for The Sun did not immediately respond to a request for comment
Join our new commenting forum
Join thought-provoking conversations, follow other Independent readers and see their replies