Kim Jong-un: North Korean dictator turns heads with severe new haircut and tiny eyebrows
The North Korean dictator has done away with his boyish curtains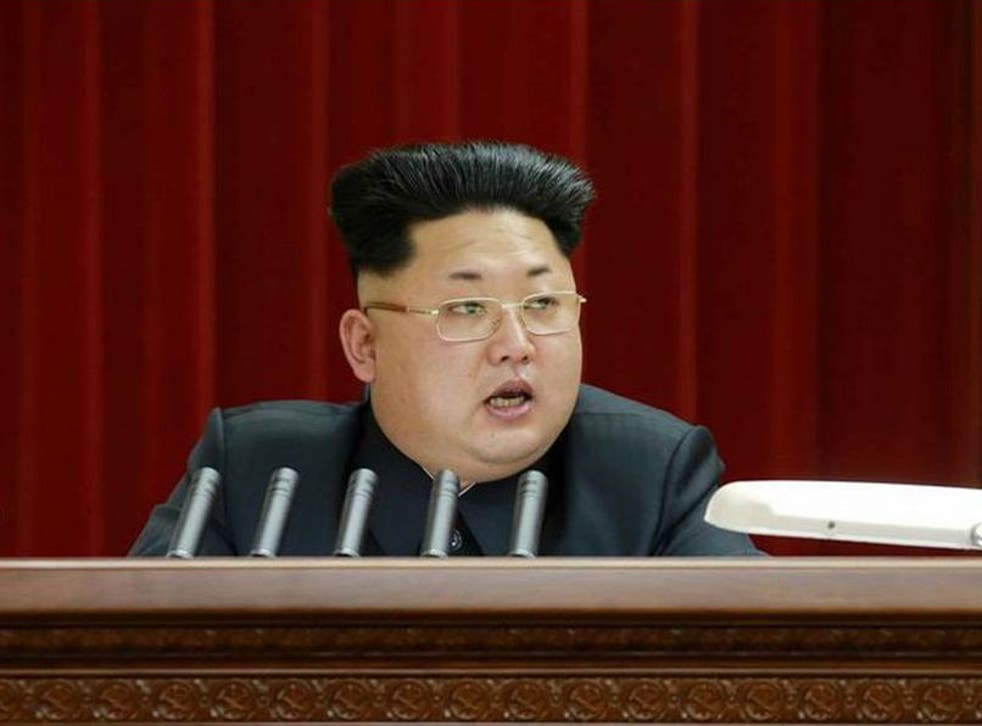 Kim Jong-un has stepped in front of the North Korean fash pack once more with a striking new hairstyle.
The dictator has kept his trademark shaved sides but ditched the floppy curtains for an angular up-do.
To set off the trapezoid-shaped style, the Supreme Leader's ever-shrinking eyebrows appear to have had another trim and are now noticeably shorter than his eyelids.
The change could be sending North Korean hairdressers scrambling for their scissors following reports last year that men had been instructed to adopt a "Dear Leader" haircut in his honour.
Kim debuted the new look at the start of the year but turned heads during Wednesday's meeting of the North Korean politburo.
It coincided with his call on subjects to emulate the late Kim Jong-il in all areas of their lives. The re-style could be the dictator's personal tribute to his father, harking back to his more bouffant look.
Kim Jong-un's hair - a gallery

Show all 9
The South China Morning Post had already speculated that Kim's eyebrow shaving may be an effort to look more like his grandfather, Kim Il-sung, the first leader of North Korea.
Kim ordered officials to "wage an all-party intensive campaign against abuse of power, bureaucratism, irregularities and corruption," at Wednesday's meeting, according to state media.
The Korean Central News Agency reported on the catchy resolution "On Holding Fast to Behests of the Great Comrade Kim Jong Il as Eternal Guidelines for Our Party and Revolution and Carrying Them out to the Last".
A report praised Kim for "bringing about a shining victory in the struggle for building an economic power and improving the standard of people's living" even as North Korea faces continuing investigations over horrific human rights abuses reported by defectors.
The dictator reportedly told the politburo that under Kimilsungism-Kimjongilism a "rich and powerful country" could be built in spite of the efforts of "the US imperialists and their followers".
Join our new commenting forum
Join thought-provoking conversations, follow other Independent readers and see their replies