Kim Kardashian explains why she doesn't 'label' herself a feminist at Commonwealth club talk
The reality TV star discussed racism, objectification, selfies and feminism during her hotly anticipated appearance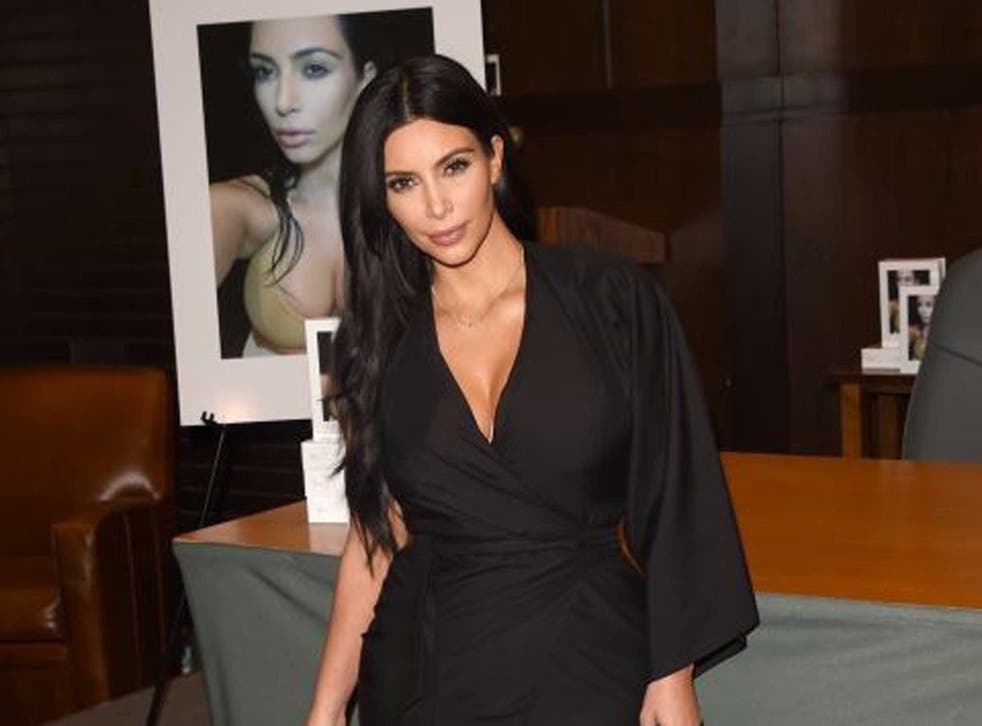 Kim Kardashain West has explained why she does not "label" herself as a feminist during a discussion on women in the media at the prestigious Commonwealth Club of California.
The reality TV star appeared in San Francisco to discuss the objectification of women in the media; a subject she only touched briefly on. Instead, Kardashian tackled issues such as racism, feminism, sexism, and her celebrity status, even teaching a judge how to take the perfect selfie (don't use filters).
Kardashian spoke in front of an audience of mostly young and female audience as she was interviewed by Judge LaDoris Cordell, according to the Associated Press, who asked the star if she would consider herself a feminist.
The 34-year-old was hesitant to identify as such. "I guess people call me a feminist," she replied, "but I don't like to put labels. I do what makes me feel comfortable. I never think what I say is the right thing, but I believe you should do what makes you feel comfortable."
In pictures: Kardashian/Jenner magazine covers

Show all 9
Judge Cordell spoke of raising two African-American children and asked how Kardashian, who is married to the rapper Kanye West, would deal with the moment when "racism inevitably rears its ugly head?".
"We'll talk to our kids the way my father spoke to us," she said. "I think that when I was a teenager, my father knew or somehow put together that I was going to inevitably end up with a black guy and would make sure to tell me story after story about racial difficulties and how he always fought for the better."
Some of the more unsurprising revelations from her talk included that her husband devised the name of her selfie book, "Selfish", and her admission that she will sometimes take 30 selfies before deciding on the perfect one.
Kardashian did briefly address the objectification of women, asserting that women are "absolutely" objectified by the media. She claimed her selfies are empowering because they allow her to convey her own self-image.
"I've taken them. I've chosen to put them out there. I like them. I'm proud of them. I think there's power in that," she said. "Even if it's objectifying myself, I'm okay with that."
Join our new commenting forum
Join thought-provoking conversations, follow other Independent readers and see their replies