Kanye West and Kim Kardashian wedding: Couple married in two-day celebration of celebrity branding and bling
If fame is a profession, these two are the CEOs. Now they are merging – sorry, marrying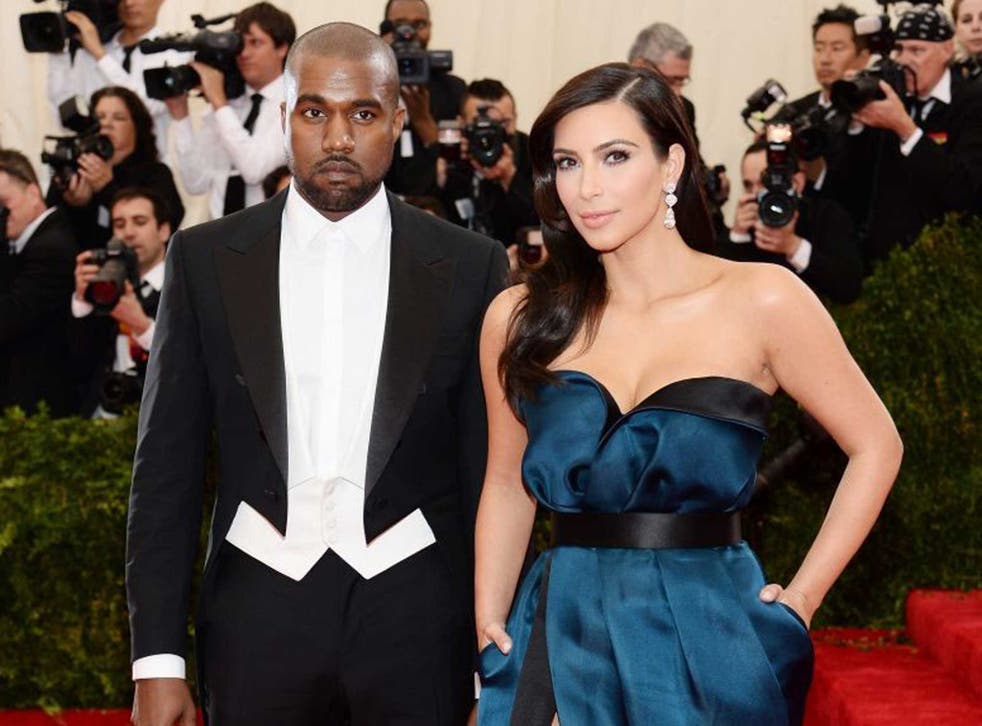 He's an internationally acclaimed rap artist with a reputation for looking glum. She's famous for being famous. And this weekend, Kanye West and reality television superstar Kim Kardashian were married in a two-day celebration of celebrity branding, bling, a blaze of paparazzi flashbulbs and internet obsession.
Celebrity correspondents have breathlessly reported that the "super-arrogant rapper" said: "Kim's more beautiful than I am talented". And if that isn't love, I'm not sure what is.
Don't worry if you're not sure who Kanye West or Kim Kardashian are, or why you should care. The "celebrity wedding of the year" is the celebrity story of the day and, as such, we bring you its salient details, which may be discarded tomorrow morning.
Is it to everyone's taste?
Sadly, there is no escape. The world's media flocked to Florence yesterday for the wedding, as a private army of security guards attempted to keep paparazzi outside the walls of the beautiful 16th-century fort the couple had hired.
Tight security, a ban on camera phone-happy guests and a paucity of actual news didn't stop countless rumour-laden (ahem, probably fabricated) reports publishing all sorts of poorly sourced "details" and "revelations" on the secretive event. Interest was so high on Friday night that apparently a no-fly zone was established over the couple's pre-wedding party at the Palace de Versailles in Paris.
If you're interested in the backstory, we should explain that self-declared romantic Kanye proposed to Kim in an empty basketball stadium in October 2013, later shown during an episode of Kim's show.
Will it all end in tiers?
Details of the wedding are few, but an exclusive Independent on Sunday source in Florence (a chap we met on holiday) said the city was "hectic with preparations" yesterday.
Other sources told the Italian press that somewhere from 100 to 3,000 guests started arriving from 2pm yesterday at the Forte di Belvedere. Further investigation (watching the Kardashian clan's Twitter and Instagram feeds) suggests guests flew by commercial jet to Florence for the ceremony. The couple reportedly paid €300,000 (£250,000)to hire the venue, with Kanye telling local media that the couple's 11-month-old daughter North West was conceived in the Renaissance city. A blurry snap of the dress suggests the work of the haute Parisian label Givenchy.
That's perhaps too much information, but bride and groom exchanged vows on the lawn, guests dressed in black, in front of a Protestant minister whom they handily brought with them, according to the Italian paper Corriere della Sera.
The guests did not include supposed best man Jay-Z and wife Beyoncé, who cruelly posted an Instagram image of herself at home with braided hair.
The Independent on Sunday contacted Kim's publicist regarding the rumours and dubious claims in this article, but did not receive a reply.
Join our new commenting forum
Join thought-provoking conversations, follow other Independent readers and see their replies