King Abdullah bin Abdulaziz dead: What did he do for Saudi Arabia?
The 90-year-old, who died yesterday, won a reputation as a moderate reformer despite human rights controversies in the oil-rich kingdom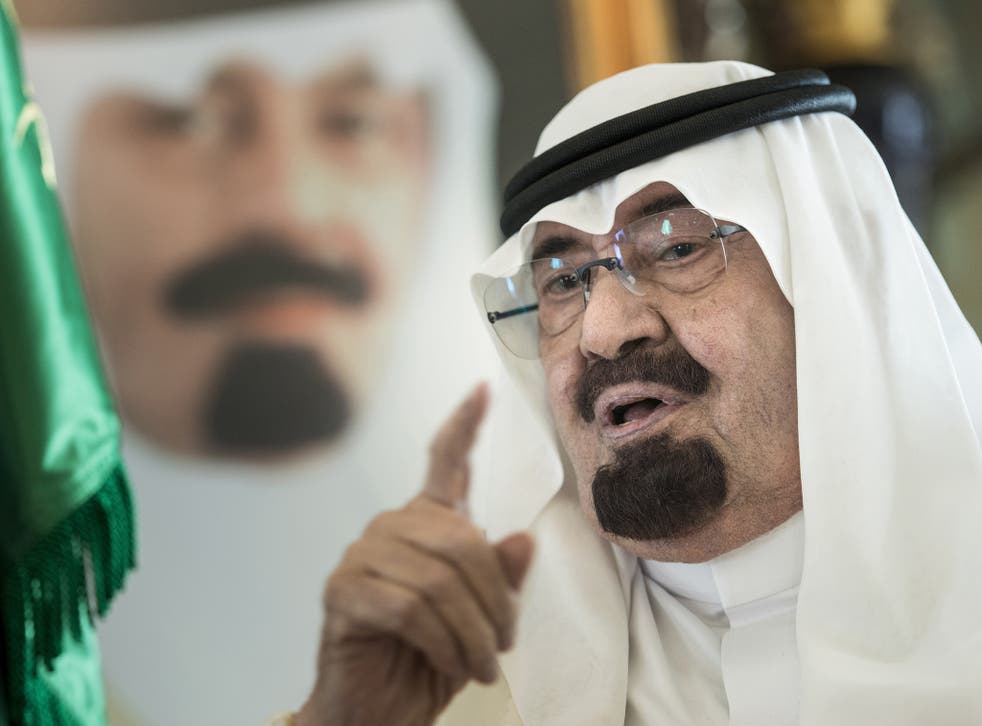 King Abdullah, who died on Thursday after being admitted to hospital with pneumonia, was one of the world's richest and most influential people. He has been succeeded by half-brother Salman, formerly governor of Riyadh. Here's a guide to what he did and didn't do for Saudi Arabia.
Social reform
The king, who reportedly refused to be addressed as "your majesty", was seen by many as a gentle reformer, and was credited with trying to balance traditions with modernity.
King Abdullah pushed through limited women's rights, and in 2011 decreed that women should be allowed to vote and run for office in the 2015 municipal elections. It's estimated that now 10 and 25 per cent of Saudi women work outside their homes, and the King Abdullah University of Science and Technology is open to men and women. However, he did not permit women to drive, nor did he support full democracy, as can be seen in his strong reaction to the Arab Spring (below).
Human rights
Despite this slow-moving reform, King Abdullah's reign oversaw a great deal of human rights controversies. In the last few months alone, several cases have highlighted the brutality of Saudi lawmakers to the wider world.
Liberal blogger Raif Badawi's imprisonment and 1,000 lashes; the arrest of women drivers Loujain al-Hathloul and Maysaa Al Amoudi; and the public beheading of Laila Bint Abdul Muttalib Basim in Mecca have brought Saudi justice into the spotlight.
Human Rights Watch says: "Saudi Arabia has stepped up arrests, trials, and convictions of peaceful dissidents, and forcibly dispersed peaceful demonstrations by citizens. Authorities continued to violate the rights of Saudi women and girls and foreign workers.
"Authorities subjected thousands of people to unfair trials and arbitrary detention. Courts convicted human rights defenders and others for peaceful expression or assembly demanding political and human rights reforms."
In pictures: Raif Badawi release protests

Show all 15
Strong leadership
In the face of Arab Spring revolts happening in nearby Syria and Egypt, King Abdullah reacted swiftly, playing a key role in supporting leaders of nearby states. He played a lead role in supporting Egypt's government in 2012, and also against the revolts that attempted to bring down Syrian president Bashar al-Assad.
Saudia Arabia's highest religious authority, the Grand Mufti, declared that Islam forbade street protests. Citizens who ignored the decree were arrested - dozens of protesters were taken into custody in the east of Saudi Arabia. King Abdullah also brought in loosely defined laws against things such as national security, which were punished with heavy fines.
Friendship with world leaders
King Abdullah enjoyed a "genuine and warm friendship" with Barack Obama, and was described as the most pro-Western Arab leader yet. Prime Minister David Cameron said he was "deeply saddened" to hear of his death.
"He will be remembered for his long years of service to the Kingdom, for his commitment to peace and for strengthening understanding between faiths," Cameron said in a statement on Thursday. "I sincerely hope that the long and deep ties between our two Kingdoms will continue and that we can continue to work together to strengthen peace and prosperity in the world."
On Friday, the flag of Westminster Abbey flew at half-mast for King Abdullah.
Media involvement
King Abdullah permitted gentle criticism of himself and his family to be printed, and oversaw the creation of a Facebook page, which allowed citizens to submit their grievances. However, over the last few years, King Abdullah issued decrees cracking down on freedom of expression. This prevented reporting on anything that contradicts Islamic law, or serves "foreign interests and undermines national security".