KJ Yesudas: 'Women should not wear jeans' remark sparks angry backlash in India
Singer said women should 'dress modestly' and 'not behave like men'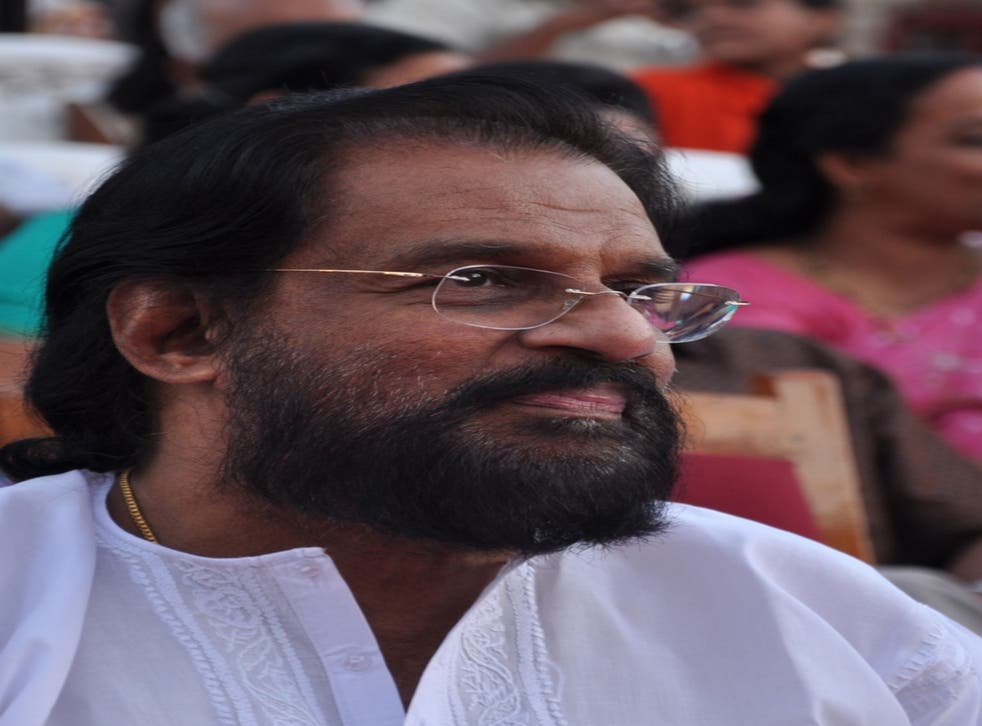 Singer KJ Yesudas has been criticised by women's groups in the southern Indian state of Kerala for saying women should not wear jeans because it provokes "undesirable" behaviour.
The legendary performer, known for his classical and devotional music, told a gathering of at the Swati Thirunal College of Music in Trivandrum on Thursday that women "should not wear jeans and trouble others".
The 74-year-old reportedly said: "You should dress modestly and do not behave like men. People would be tempted to pay attention to what's beyond it... Don't do it to attract and make others do the undesirable."
He claimed wearing jeans went against Indian culture, which consider "simplicity and amiability" as valued qualities in women.
"Whatever should be covered, should be covered," he told the group. "We appreciate what's concealed and that's our culture."
His controversial remarks prompted a backlash from various groups and led to protest marches in Trivandrum.
Twitter was also awash with comments in India criticising his remarks as "sexist", with some users suggesting men should cover their eyes instead of having women cover up.
Bindu Krishna, of the state's ruling Congress party, condemned the marks as "immature" and "vulgar", while TN Seema of the opposition Communist Party of India-Marxist (CPI-M) told the BBC they smacked of "perversion".
Join our new commenting forum
Join thought-provoking conversations, follow other Independent readers and see their replies