Lauded therapist Harley Miller still in limbo as battle to stay in Britain drags on
The specialist children's counsellor finds herself stuck in a seemingly unending struggle to remain in the UK the Australian is as frustrated by court delays as she is with the idiosyncrasies of immigration law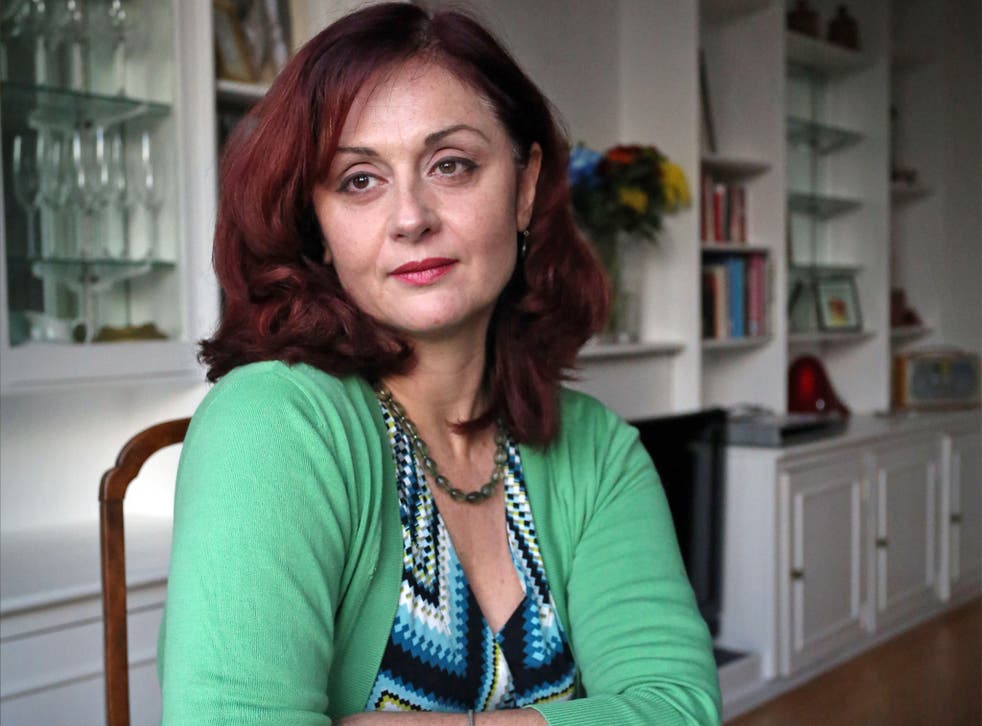 The frontline in the legal battle between the Home Office and London's migrants sits on an industrial estate opposite the deliveries entrance to a Tesco superstore.
This is York House, an Asylum and Immigration Tribunal hearing centre not far from Heathrow Airport – its charmless location presumably chosen to make it convenient for swift deportations.
It is here that specialist therapist Mariam Miller came to appeal a decision to send her back to Australia after nine years of work with vulnerable children for the NHS.
Ms Miller, 48, whose friends and campaigners use her middle name, Harley, had not expected to have to fight so hard to stay in the UK.
She was highly skilled, paid her taxes, had two masters degrees and a track record of making a difference with some of the most troubled children in the country.
When she was told last November that she had just two weeks to pack up her stuff and leave, Ms Miller's battle to stay in Britain was immediately seized on by campaigners on all sides of the immigration debate as a sign that the system is not fit for purpose.
Her case, reported in The Independent, became a cause célèbre, with more than 30,000 people sharing a Facebook campaign page for her to stay and 10,000 signing a petition to the Home Secretary.
In that precarious fortnight in November she managed to lodge an appeal and yesterday was the court date she had waited more than six months to arrive. In the intervening time her life has been in limbo, as she has been barred from working and forced to use up her life's savings on legal fees and survival. Worse than the financial worry has been the state of constant anxiety that her life in Britain was about to be pulled apart.
At 9.30am yesterday Ms Miller thought the wait was over. She met her barrister and 10 witnesses – including her partner of 17 months, Chris Morris, her friends, colleagues and even the mother of a former patient – at York House, ready to fight her case. But the wait turned out to have only just begun. Although 20 judges were sitting yesterday, the tribunal was so oversubscribed that Ms Miller's was one of half a dozen or so cases on the float list, meaning she was given no specific time, but had to wait for a gap in the schedule.
Among those waiting with Ms Miller in the tribunal's snack bar was Cath, a 47-year-old mother from west Kent who first realised that her daughter's therapist was facing deportation when she read about it in The Independent. "I just thought it was outrageous," said Cath, who did not give her surname to protect her daughter. "Mariam was someone who helped my family really tangibly within mental health services. We've seen lots of therapists because my 16-year-old daughter has Asperger's and anorexia, but Mariam was looking at the whole picture. It enabled us to chip away at things that gave me the knowledge and power to help make progress. I'd be horrified politically anyway [at the idea of her being deported], but on the level of someone in the NHS making a difference I was embarrassed and horrified that we were treating her like that as a nation. The idea that there isn't someone available for families in that turmoil is terrible. If you think how pushed the service is, it's a disaster."
Ms Miller first came to Britain on a spousal visa with her Italian husband 10 years ago, after several years living around Europe. When he left her in 2008, she told the border agency what had happened and they wrote to her confirming she could stay until the end of that spousal visa, which ran out in 2011.
She then applied for discretionary leave to remain, but when UKBA got back to her two years later, it claimed she should never have stayed after the marriage ended.
Her appeal is based on the argument that removing her from Britain would be an affront to her right to a private life, since she has no network of friends in Australia and has built her life and work in the UK. She has not lived in Australia for 25 years and says "you can't compare the two countries" because only "one of them is home". An only child, she says her friends are her family – and they are almost all in Britain. Born in Sydney, she now has only one relative in Australia: her 80-year-old mother.
One close friend, Rebecca Turner, 39, a firefighter from St Albans in Hertfordshire, who first made friends with Harley in a library nearly 10 years ago, said of Ms Miller being sent back: "It'd be like a part of me being ripped out."
She added: "You discover a lot about you own country when things like this happen. You'd think the UK was better than this and had more heart. There's a certain integrity you'd expect in the system and what you find is quite shocking."
The wait for a hearing slot drags on beyond lunchtime, until at quarter past three the clerk returns to say anyone still waiting to see a judge will now have to have their cases adjourned until another date can be found next month.
For Miller, the news is devastating.
"It's unbelievable to sit in that room for six hours and now have to go through it all again," she says, close to tears.
"There's also the financial strain and the added legal fees which is a huge burden now. But it's the whole sitting and fretting all over again for another month that will be the worst. It feels like pulling my fingernails out one by one would be easier than this."
Join our new commenting forum
Join thought-provoking conversations, follow other Independent readers and see their replies