Laura Ashley boss 'shocked' at wife's 1,000 pairs of shoes
Khoo Kay Peng is divorcing former beauty queen Pauline Chai
Brian Farmer
Monday 13 October 2014 22:54 Comments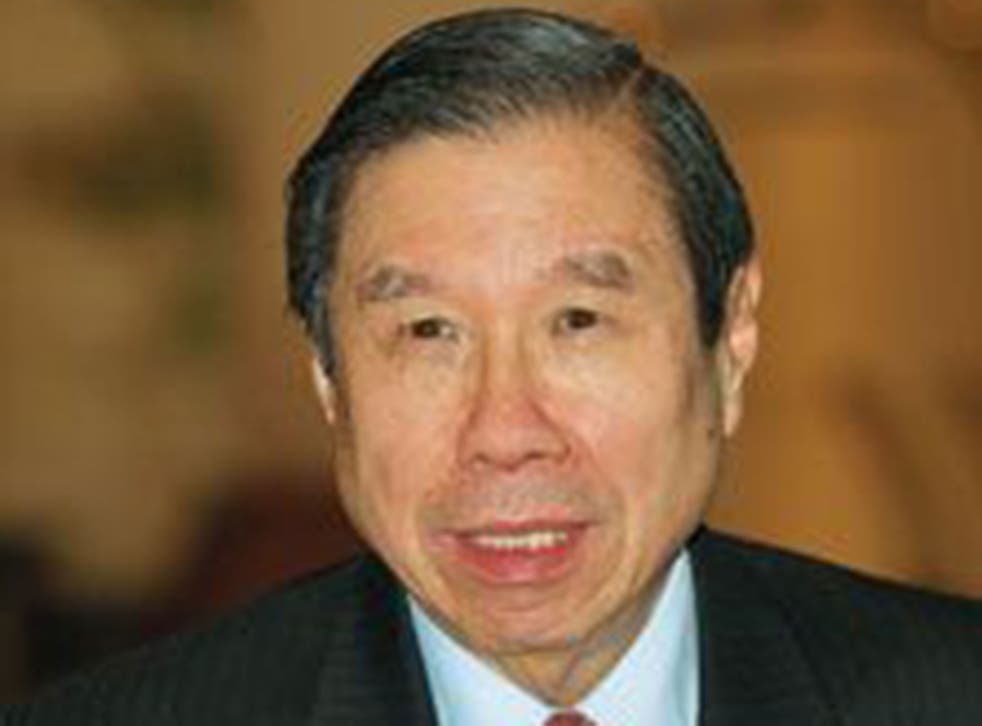 The multimillionaire chairman of Laura Ashley today revealed how "surprised and shocked" he was to read that his estranged wife owned 1,000 pairs of shoes.
Khoo Kay Peng, 75, told High Court judge Mr Justice Bodey that former beauty queen Pauline Chai, 67, "loved to shop". But Dr Khoo, who is based in Malaysia, had guessed that she had no more than 40 pairs of shoes. He said the last person he remembered owning 1,000 pairs was Imelda Marcos, the widow of former Philippine president Ferdinand Marcos.
Dr Khoo is embroiled in lengthy divorce proceedings with Ms Chai, who was Miss Malaysia 1969.
Appearing via a television link from Malaysia, he gave evidence at a hearing in the Family Division of the High Court in London.
Ms Chai had told how she owned 1,000 pairs of shoes when giving evidence at the hearing earlier this month.
"When I read the newspaper I was very, very surprised and shocked," Dr Khoo told Mr Justice Bodey.
"How are you going to wear 1,000 pairs of shoes?" he exclaimed.
Register for free to continue reading
Registration is a free and easy way to support our truly independent journalism
By registering, you will also enjoy limited access to Premium articles, exclusive newsletters, commenting, and virtual events with our leading journalists
Already have an account? sign in
Join our new commenting forum
Join thought-provoking conversations, follow other Independent readers and see their replies