Lena Dunham on how it feels to be called a 'fat cow' on Twitter every day
The Girls creator has now hired her own personal tweeter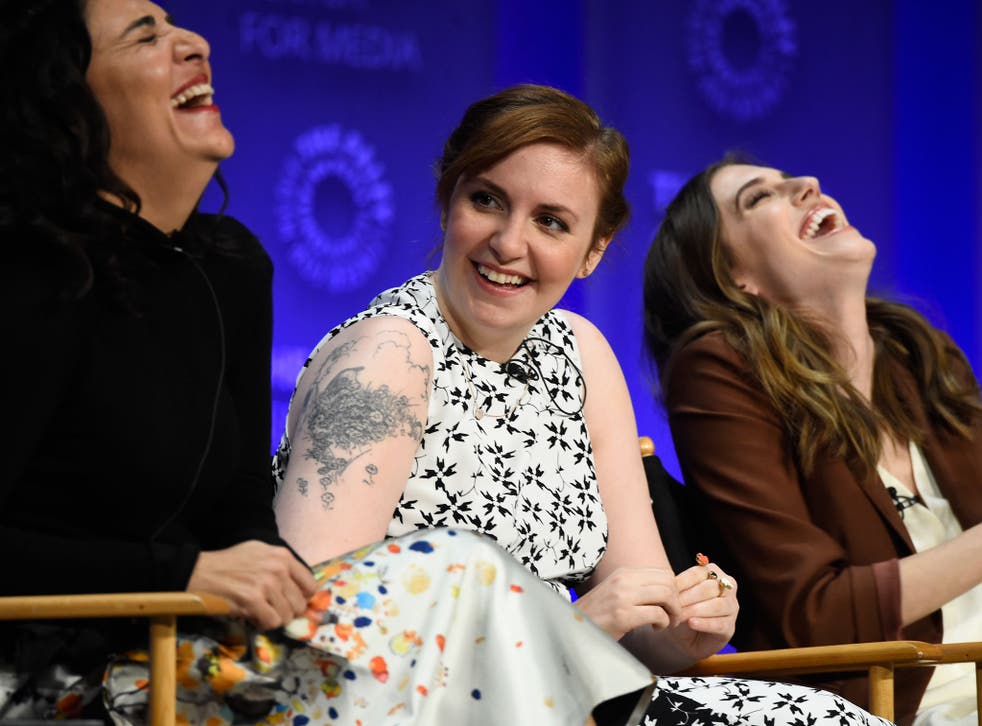 Lena Dunham has said that abuse and threats from Twitter trolls left her feeling a "mess" – and she has now hired her own personal tweeter.
The Girls creator admitted that she finds it difficult to deal with the level of abuse that she receives online, despite her reputation for not caring what other people think.
"This is advice I would have for everyone - whether you have a million followers or whether you have seven followers, because we all deal with the complexity of people being able to say things to you anonymously from behind the veil of the internet - which is that you think you can take it all.
"[You're] like, 'oh my god, that's so funny, somebody called me a fat cow who deserves to be dragged through the street,' but it does affect you internally," Dunham said during a Q&A session at the annual PaleyFest in Los Angeles, Variety reported.
Lena Dunham and her family of artists

Show all 7
Speaking at the Golden Globes in January, Dunham said that she had been forced to delete Twitter from her phone, in order to "create a safer space for myself emotionally".
And during the session at the Dolby Theatre she explained in length how difficult it is to dismiss online abuse.
"I was like 'the spelling's so bad, I'm not taking these people seriously; they have eggs for avatars, I don't care!' And you walk through the day and these horrible phrases are being repeated through your head… There are things that affect me; I'm weird, I'm affected by violence, threats of rape, I'm a mess!"
The 28-year-old, who spoke alongside her fellow cast members and the executive producers of the HBO series, has now hired a woman to take care of her Twitter account. Dunham said she composes her own tweets but doesn't log onto the social media site herself, although she is kept abreast if there's an "important response".
However, Dunham maintained that Girls will not cow to criticism.
"Whether we're receiving praise or receiving criticism, we're together as a team trying to push the ball forward and continuing to tell stories about these characters we've come to love so much," she said.
She added that she hoped the characters in the show would continue to grow and develop as the years pass.
"Like a campsite, I want to leave all our characters better than we found them… to take these girls to the next phase of their life."
Join our new commenting forum
Join thought-provoking conversations, follow other Independent readers and see their replies