Liam Payne: One Direction singer denies nude 'gay' leaked photos are him, insists he isn't 'homophobic'
The One Direction singer denied the authenticity of the "gay" pictures, unrelated to 4Chan and Reddit leaks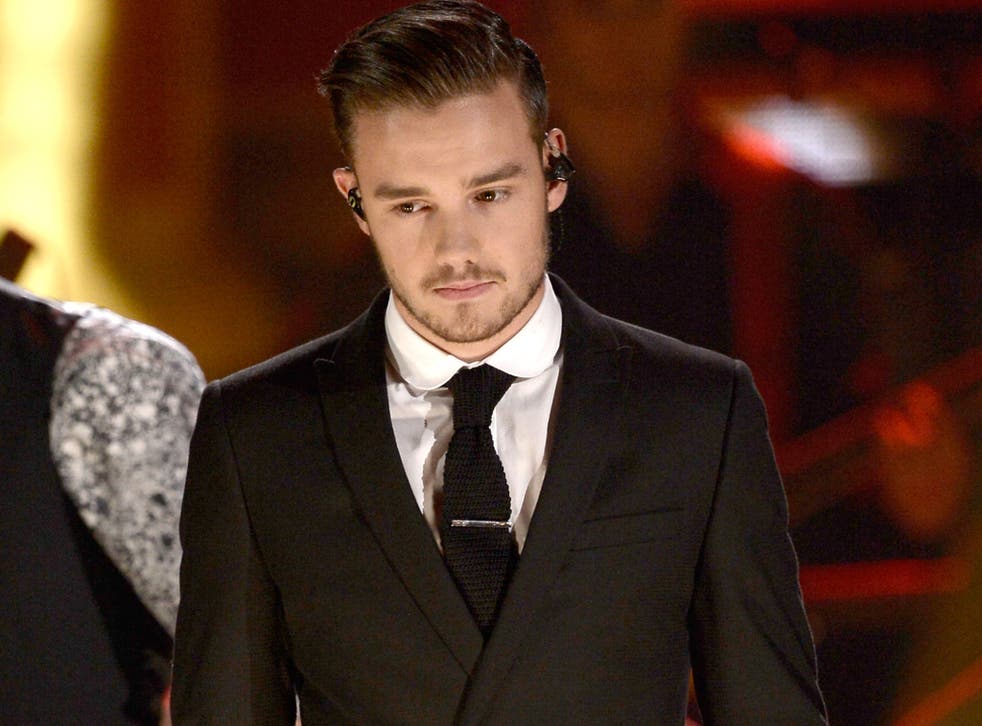 It isn't just actresses and female singers who have been victims to one of the biggest breaches of privacy in recent history – the nude photo hacking scandal.
Liam Payne has also fallen prey to online pranksters, after a series of false naked photographs of him, that had been Photoshopped with another man in the background, surfaced on social media yesterday (21 September).
The One Direction singer took to Twitter to deny the authenticity of the "gay" pictures.
He posted: "Wow as if people think that weird photo going around is actually me lol think id rather tweet a full frontal than have people look at that[sic]."
However, after receiving some tweets from gay fans questioning his seeming offence at the false photographic reference to his sexuality, he posted the following:
The images are not thought to be related to the recent Reddit or 4Chan leaks.
They did, however, emerge amid a second wave of hacked personal pictures – including of Kim Kardashian and Rihanna – surfaced.
The actresses Vanessa Hudgens and Aubrey Plaza, designer and former child star Mary-Kate Olsen, and US soccer player Hope Solo are reportedly among those apparently vicitimised.
There were also new nude pictures purportedly of Jennifer Lawrence.
Earlier this month, over 100 household names were the target of online thieves, who stole scores of naked photographs and intimate videos and posted them on the website 4Chan.
Several of the images – in particular, two of Hunger Games star Lawrence – quickly circulated on Twitter.
The original list had also included Olsen and Hudgens, as well as Ariana Grande, Jessica Brown Findlay, Mary E Winstead, Mary E Winstead, Cara Delevingne, Kate Bosworth, Selena Gomez, Kate Upton, Kirsten Dunst and Kaley Cuoco.
The FBI and Apple are both conducting investigations into the apparent widespread invasion of personal accounts thought to be connected to the iCloud service.
1D: Crazy things Directioners say

Show all 20
A spokesperson for Lawrence said at the time: "This is a flagrant violation of privacy. The authorities have been contacted and will prosecute anyone who posts the stolen photos of Jennifer Lawrence."
Justice and Grande both said that the pictures were fake, although Lawrence's spokesperson verified their authenticity.
Representatives for Upton said they were "looking into" the authenticity of the intimate images.
Ricky Gervais went on a back tracking spree on the social media site after he was criticised for 'victim blaming', while Emma Watson also took to Twitter to voice her condemnation of the breach.
Join our new commenting forum
Join thought-provoking conversations, follow other Independent readers and see their replies