David Bowie: The life lessons the iconic artist taught us
"What would David Bowie do?"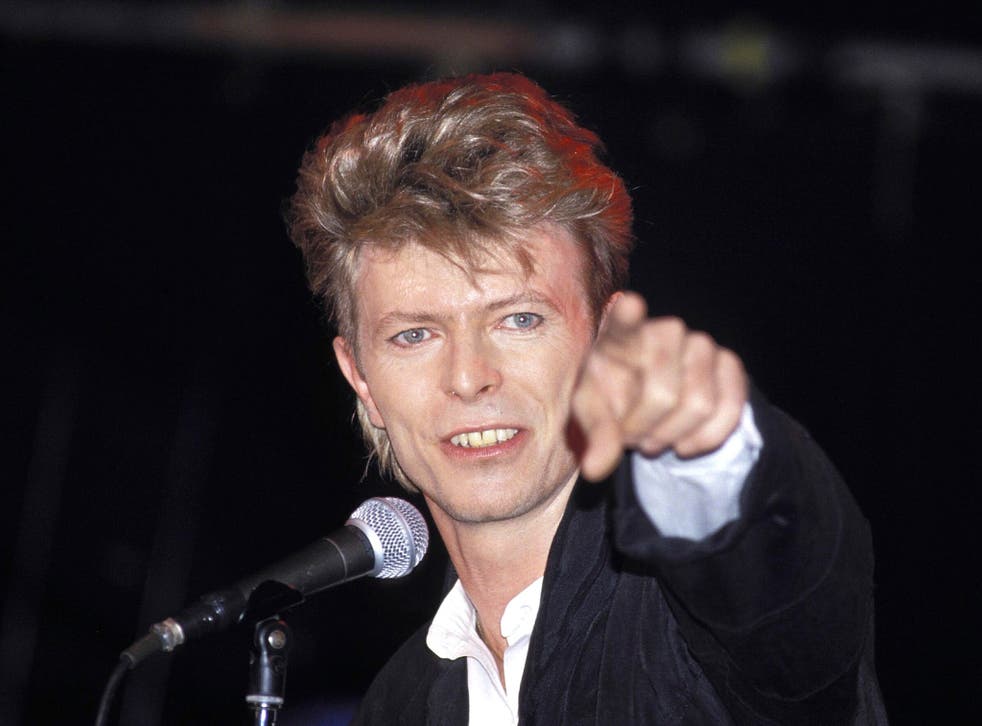 David Bowie, who died on Sunday aged 69 following an 18-month secret battle with cancer, leaves behind a lasting legacy.
Never one to conform, he inspired a generation of artists with his ground-breaking performance style and lyricism.
While tributes pour in from the music industry and his birthplace of Brixton reportedly prepares for a celebratory party to honour his life, it's important to remember the lessons we can learn from the man who sold over 140 million records throughout his 40-year career.
Here are five life lessons David Bowie taught us:
Don't be afraid to be individual
A master of reinvention, Bowie certainly wasn't afraid to express himself. From the ruby-red locks and skin-tight Lycra of Ziggy Stardust to the bold lightning bolt of Aladdin Sane, all of Bowie's respective alter egos were united by their individuality and eccentricity. In the words of Bowie himself, "I always had a repulsive need to be something more than human. I felt very puny as a human. I thought, "F**k that. I want to be a superhuman." Paying tribute to the rock superstar, Caitlyn Moran's essay '10 Things Every Girl Should Know', lists Bowie at number nine. Singing his praises, she refers to him as "a gay, ginger, bonk-eyed, snaggle-toothed freak".
Keep people on their toes
Impossible to predict or pigeonhole, the pioneering musician was in a continual state of change. With every new album came a new alter ego, each one even harder to predict than the last. From Major Tom to Ziggy stardust, Aladdin Sane, Thin White Duke and last but not least, Elephant Man, the superstar always kept his fans guessing. In his own words, "I don't know where I'm going from here, but I promise it won't be boring."
Choose your own agenda
Rather than following the rules, Bowie metaphorically ripped up the rulebook into a thousand pieces. As he explained to The Word in 2003, "All my big mistakes are when I try to second-guess or please an audience. My work is always stronger when I get very selfish about it." What better example of this than when he defied all expectations and turned down a Knighthood from our very own Queen in 2003. Unlike Sir Mick Jagger, Sir Elton John or Sir Paul McCartney, Bowie was adamant he did not want to become Sir David.
David Bowie: Life in pictures

Show all 30
Take risks
Bowie surprised everyone when he decided to collaborate with Chic's Nile Rodgers on his fifteenth studio album Let's Dance. Although Tony Visconti, who produced Space Oddity, had set time aside to work on the album, Bowie changed his mind at the last minute. It was nearly 20 years until the two men worked together again as the decision had injured their relationship. Released in 1983, 'Let's Dance' ended up selling seven million records worldwide, becoming one of his best-selling tracks and reaching number 1 in the US. Even Bowie himself was surprised at its success, proving that it's always worth taking a risk.
Preserve your privacy
In classic Bowie fashion, even his death took the world by surprise. Keeping his cancer a secret for 18 months, the rock superstar battled with the deeply personal struggle alone. This decision is reflective of Bowie's lifelong desire for privacy. While we might have known Bowie's various personas, when it comes to the real identity of David Jones, the world was a good deal less knowledgeable. Bowie might have been open about his sexual orientation but it was always through the medium of one of his alter egos. Talking about his own exhibition, David Bowie Is in Chicago last year, the singer very eloquently explained, "I actually found it easier to be someone else than to be myself".
Join our new commenting forum
Join thought-provoking conversations, follow other Independent readers and see their replies