Lindy West: Writer and pro-choice campaigner targeted by internet trolls impersonating her late father
West received a tweet from a disturbing account set up under her father's name that asked: 'Why are you so proud of killing my grandchild?'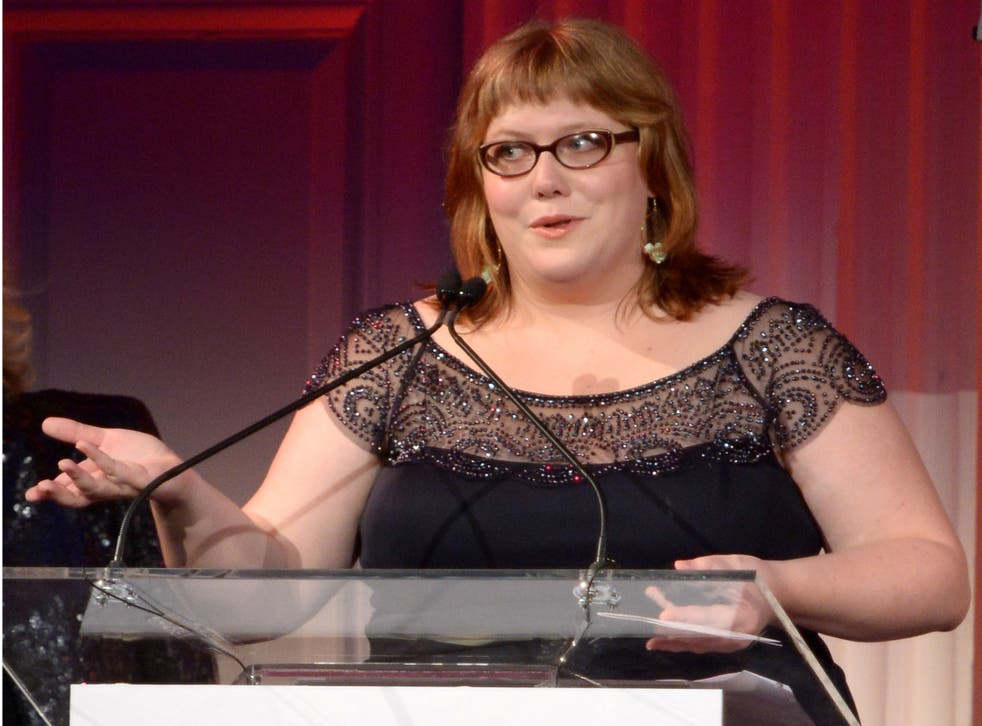 A pro-choice campaigner has been targeted by an internet troll who set up a Twitter account in her late father's name and sent her a sinister message about her abortion.
Lindy West, an American writer, activist and one of the founders of the #shoutyourabortion movement, has been plagued by abuse for her progressive, feminist beliefs, her work and her activism. The attacks levelled at her online have varied from misogynistic posts to threats of violence, but in 2013 West was confronted by what she described as her "cruelest" troll, who used the memory of her late father to harass her by setting up an account in his name.
West's troll eventually apologised for abusing her and made a donation to the centre where her father was treated for cancer. He also agreed to speak with her in February of this year about his motives during an episode of This American Life.
But after the #shoutyourabortion campaign went viral and more than 600,000 women shared their reasons for terminating their pregnancies, another internet troll using the handle @pwprostatewins began impersonating her father on Sunday.
West underwent a termination in 2010 and wrote about her decision to have the procedure for the first time in September as part of her wider efforts to destigmatise abortion. On Monday she shared a screenshot of the account, which has since been suspended, and one particularly disturbing tweet that asked her: "Why are you proud of killing my grandchild?"
Responding to the account, she said: "It's probably the least effective way to traumatise me since I've spent more time processing the original incident than anything in my life.
"All it does is reveal anti-choicers to be repulsive, cruel, and disingenuous, with no compunction about digging their fingers into others' lives."
She acknowledged the account could have been set up by someone who was not necessarily anti-choice, but added: "Either way, this is the kind of relentless harassment that women face just for being loud and visible and unapologetic about our own lives."
Join our new commenting forum
Join thought-provoking conversations, follow other Independent readers and see their replies