Oscar Pistorius starts five-year prison sentence for culpable homicide of girlfriend Reeva Steenkamp
Paralympic star could serve as little as 10 months behind bars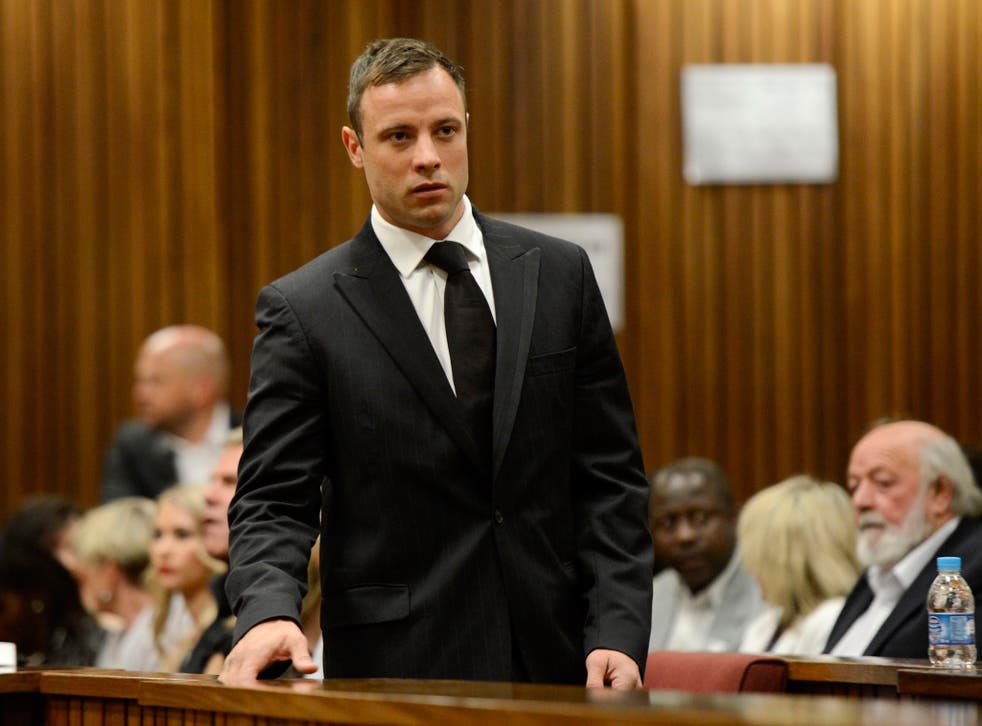 Oscar Pistorius has today been sentenced to five years in prison for the death of Reeva Steenkamp, although the disgraced athlete could serve as little as 10 months behind bars.
Judge Masipa ruled a non-custodial sentence would send the wrong impression to the community, but a long sentence would not be appropriate because it would appear to lack mercy.
The athlete was immediately taken down to the cells, before being transferred to the notorious Pretoria Central Prison.
These are the main points from today's hearing:
The State prosecuting authority has not yet decided whether to appeal against conviction for culpable homicide

Pistorius is likely to serve ten months behind bars, according to legal experts
Judge Masipa also sentenced the athlete to an additional three years in prison, wholly suspended, for the second count of a firearm contravention.
Please wait a moment for the live blog to load
Join our new commenting forum
Join thought-provoking conversations, follow other Independent readers and see their replies