Lord Brittan dies: His final months were marred by smears and innuendo – but no charges that would stick
In the hysteria that surrounds the alleged VIP child abuse scandal, one name was never far away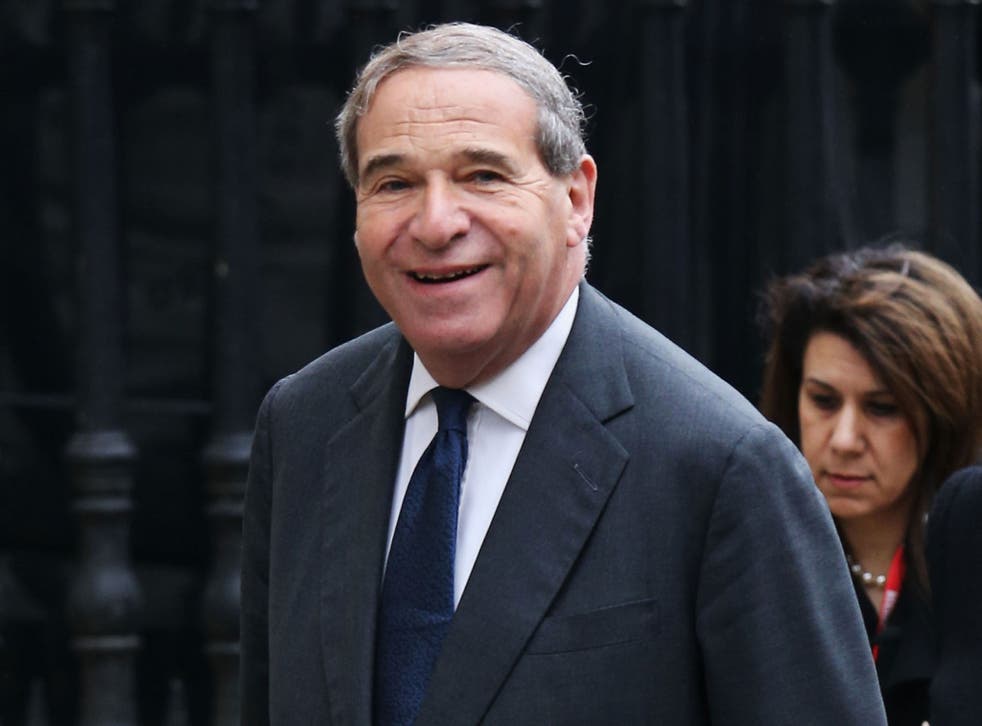 Leon Brittan's final months of life were dogged by lurid claims and controversy surrounding his involvement in a rumoured cover-up of Establishment child abuse that dated back to the 1980s.
On the day his death was announced, Theresa May, the Home Secretary, faced criticism in Parliament over the Government's failure to name a head for its troubled child abuse inquiry.
It followed two failed attempts to appoint a chair with the second choice, Fiona Woolf, a City lawyer, forced to quit after it emerged that she had hosted dinner parties for Lord Brittan.
The row over what he knew as Home Secretary about an alleged cover-up failed to address swirling and intense speculation about his own behaviour. He was questioned by police last year under caution over the alleged rape of a 19-year-old in 1967 before he became an MP.
Scotland Yard said tonight that there had been insufficient evidence to proceed but "police have subsequently been carrying out a further review of the case which remains ongoing".
That inquiry was unrelated to 18 separate investigations that emerged from allegations first raised in Parliament in 2012 by the MP Tom Watson about a historic powerful paedophile network linked to Parliament and 10 Downing Street.
In December, police revealed that they had interviewed a "credible" witness.
The man claimed he was abused during a decade of his childhood when he was driven to "parties" in the Home Counties, including to flats at Dolphin Square, an upmarket residential development near Westminster. They were said to include a former MP and a former cabinet minister. He also said he witnessed three killings of boys.
The man who made the allegations – named only as Nick – did not name the politicians in public interviews posted by Exaro, an investigative journalism website, and police have declined to name them.
Senior officers said last month that they did not have other corroborating evidence to back-up "Nick's" account. Nobody has been arrested.
Police have also investigated allegations that a powerful paedophile group operated out of Elm Guest House in Barnes, south-west London, a popular meeting place for gay men in the 1980s.
Police arrested a former co-manager of the guest house, Haroon Kasir, for alleged possession of indecent images of children. Officers were believed to have travelled to the US to interview another witness following claims that he was prepared to name a prominent abuser, but the witness declined to give a statement.
Lord Brittan has long been at the centre of rumours that dated back before 1984 when journalists were warned of being sued over "assassination by gossip" after an unnamed cabinet minister was linked to an unspecified sex scandal.
He was finally named by Private Eye in June 1984, which claimed that two newspapers had looked into the unspecified smear and reached the conclusion that there was nothing in it.
It suggested that the then Home Secretary had been targeted by MI5 as he intended to shake up the agency because of blunders over the fatal shooting of PC Yvonne Fletcher.
Chris Moncrieff, veteran political journalist for the Press Association, was summoned to speak with Lord Brittan and told that the allegations were all lies. He was angry, said Mr Moncrieff, but "like all lawyers he seemed to keep it all bottled up. He never made a song and dance about the allegations at the time.
"They surfaced again in the last few months although he was a pretty sick man. He remained pretty composed and stoical about it."
A Labour MP, Jim Hood, was condemned last year for raising "accusations of improper conduct with children" by Lord Brittan during a debate about the 1980s miners' strike.
The Private Eye story came a year after he was handed a dossier by the Tory MP Geoffrey Dickens alleging a VIP child sex ring, which subsequently went missing.
Mr Dickens – who died in 1995 – came under pressure to name in Parliament the person at the centre of "cabinet minister smear" story but declined.
"This man's political future may be at stake. I also have to guard against the possibility that a dirty tricks department may be at work," he was quoted as saying in a newspaper at the time.