Louise Mensch blames Corbyn supporters for anti-Semitism - turns out it's her own offensive search history
Controversial commentator widely derided after social media gaffe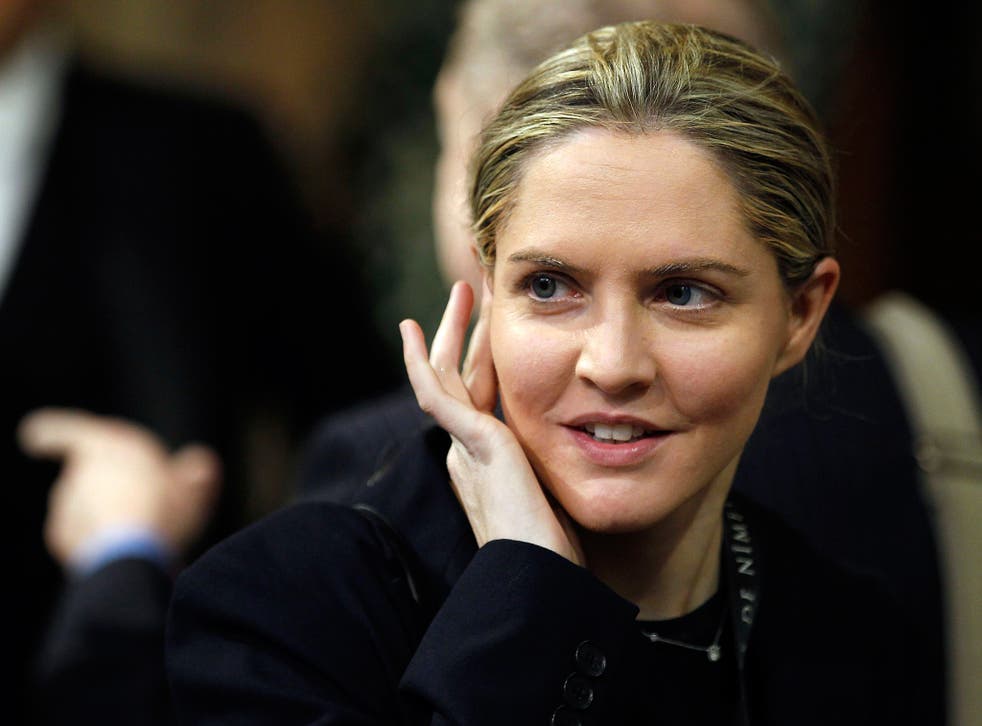 Former Conservative MP Louise Mensch has faced widespread ridicule after accusing Jeremy Corbyn supporters of anti-Semitism - over Twitter searches that turned out be her own.
Ms Mensch posted a series of screenshots showing what she said were autocompleted twitter searches alongside the name of Mr Corbyn's fellow Labour leadership contender, Liz Kendall.
The supposedly autocompleted phrases alongside the @lizforleader handle included "nazi" and "Zionist", which Mensch implied was the work to Corbyn's supporters.
However, twitter users were quick to point out that Twitter doesn't quite work that way and that, in fact, Mensch must have searched the phrases herself.
Mensch later admitted it was her own search history, but continued to post offensive tweets from apparent Corbyn supporters alongside phrases such as #AntisemitesForCorbyn and #MisogynistsForCorbyn.
Former deputy Prime Minister John Prescott was one of the many twitter users to poke fun at Mensch's error.
As did others:
Earlier this week, Jeremy Corbyn responded to claims of anti-Semitism.
Speaking on BBC Radio 4's World At One programme, he said: "The idea that I'm some kind of racist or anti-Semitic person is beyond appalling, disgusting and deeply offensive. I have spent my life opposing racism. Until my dying day I will be opposed to racism in any form."
Join our new commenting forum
Join thought-provoking conversations, follow other Independent readers and see their replies