Madonna claims she is victim of sexism over suggestions she performed drunk
The singer believes similar claims would never be made about a man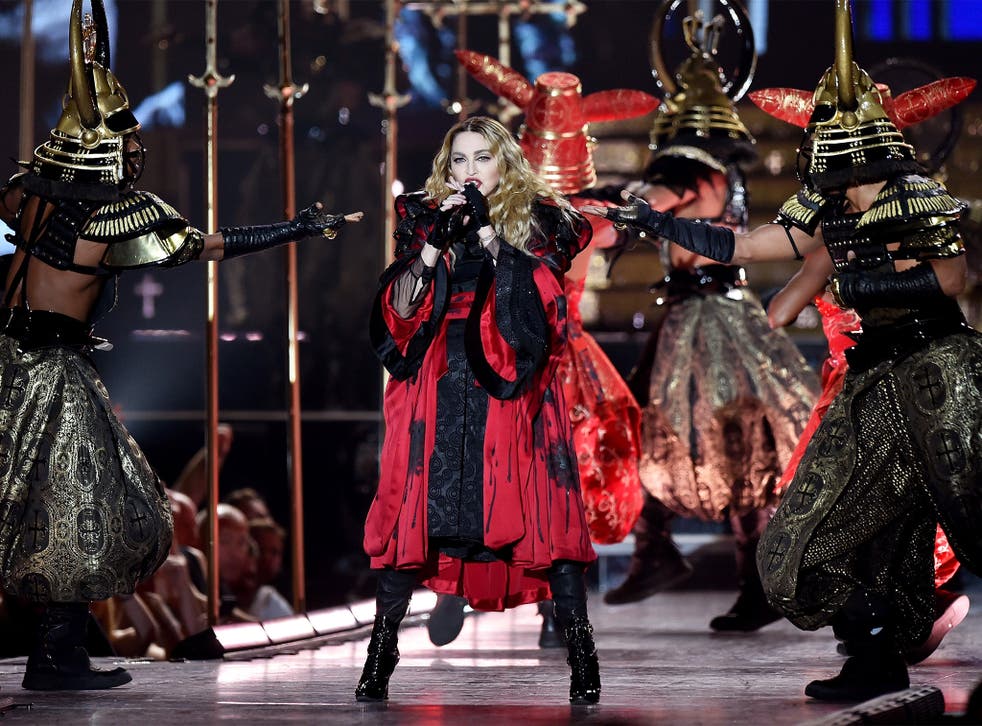 As the Queen of Pop, Madonna is never far from dubious headlines in gossip sites and tabloids.
But some are starting to prove more tiresome than others, and the singer has hit out at the sexism she claims she continues to receive after a joke she made on stage led to suggestions she was performing drunk.
Madonna joked about planning to drink during her next gig, which was swiftly followed by speculation over whether she was drunk during her performance in Louisville, in Kentucky.
An article on the entertainment website TMZ suggested she was "a lil' trashed" and quoted an audience member as describing her as "very drunk". In a furious response on Instagram, Madonna said the same comments would not be made about a man.
"My show is two hours and 15 minutes of non-stop singing and dancing," Madonna wrote. "In Louisville, I made a joke about doing a stand comedy act dressed as a clown and being able to drink alcohol.
Madonna's most iconic looks

Show all 28
"It's so very interesting how society continues to not only treat me in a totally sexist way (if I were a man no one would have said a thing) and also continue to take everything I say literally! That's what happens when people don't read books and get all [their] information from TMZ."
Madonna also reacted angrily to the agesim she was subjected to after falling at the Brit awards in 2015, claiming the jokes made at her expense were an example of the sexism still inherent in society.
"No one would dare to say a degrading remark about being black or dare to say a degrading remark on Instagram about someone being gay," she said at the time.
"But my age – anybody and everybody would say something degrading to me. And I always think to myself, why is that accepted? What's the difference between that and racism, or any discrimination? They're judging me by my age. I don't understand. I'm trying to get my head around it. Because women, generally, when they reach a certain age, have accepted that they're not allowed to behave a certain way."
Join our new commenting forum
Join thought-provoking conversations, follow other Independent readers and see their replies