Madonna stages another strong comeback after falling backwards off stage at the Brit Awards
The pop icon issued a defiant statement to her worried fans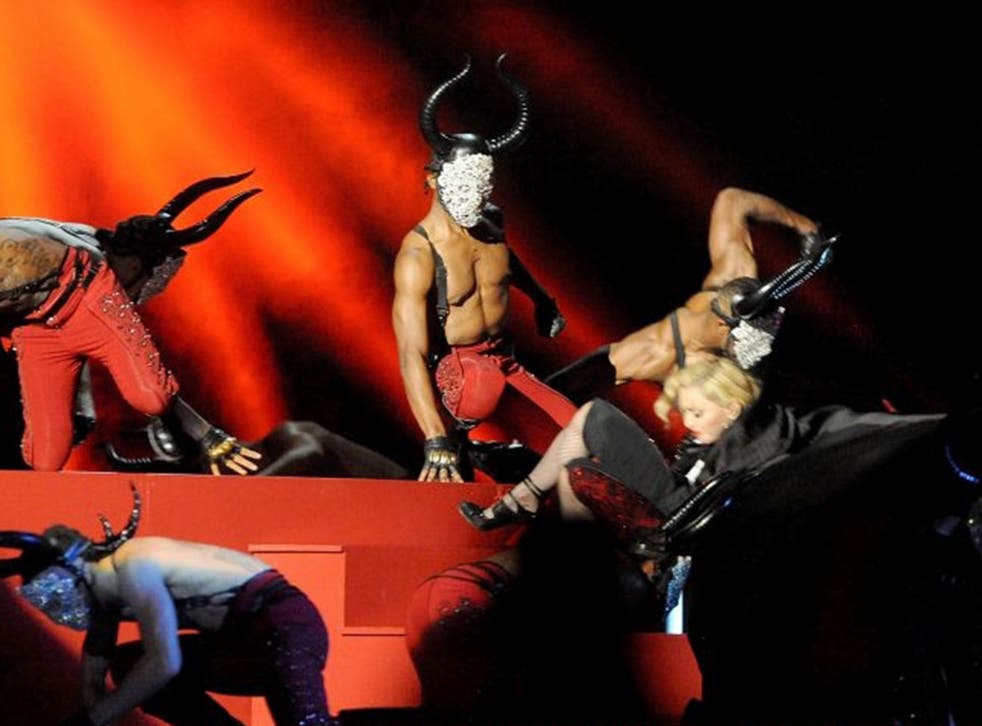 The Queen of Pop has let her fans know that she hasn't sustained any major injuries after falling off stage at the Brit Awards.
Brit Awards 2015: The winners

Show all 11
"Armani hooked me up!" she wrote. "My beautiful cape was tied too tight! But nothing can stop me and love really lifted me up! Thanks for your good wishes! I'm fine! #livingforlove"
At the start of her hotly anticipated performance, which closed the ceremony, Madonna was yanked backwards by her cloak down a flight of steps and seemed to land heavily on her lower back. However, the singer and dancer kept going and carried out the rest of her energetic routine.
Before the fall Madonna, 56, was also victim of an ageist joke from comedian Jimmy Carr, 42, who said that the only drugs backstage in Madonna's dressing room were HRT.
After proving yet again how resilient and strong she is, it's unlikely Carr would have dared make the same joke to Madonna's face.
Join our new commenting forum
Join thought-provoking conversations, follow other Independent readers and see their replies