Game of Thrones star Maisie Williams makes a 'kill list' of politicians: 'They've kicked your future in the teeth and hoped you won't notice'
The Game of Thrones star has a powerful message for the selfie generation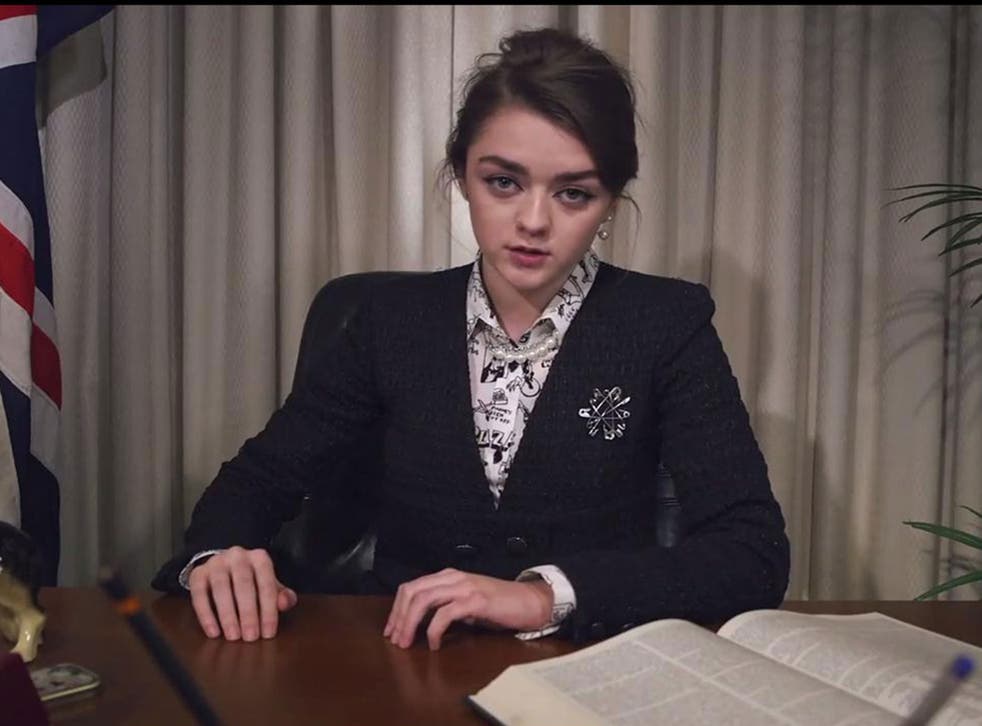 Last week, Game of Thrones star Maisie Williams took on the adults of the world who undermine her because of her age, telling them they "don't know s**t".
This week, the 17-year-old is taking on the politicians who hope we are all too busy taking selfies to pay attention to what is really going on with a 'kill list' of leaders (and a few famous faces too).
In a rallying call to young voters like herself, she says: "I turned 18 on the 15th of April. That means I can vote in next month's elections and so can 3.3 million of you. But you know what? I'm not going to tell you what to do.
David Cameron, Boris Johnson and Nigel Farage are all on the list, alongside Kanye West, Russell Brand and Gary Barlow.
Williams used her recent "Absolutely Lawless" interview with Dazed magazine to warn the political establishment that this generation is not as clueless as they might hope.
"People think we're fucking stupid and we don't know anything about anything," she said. "It's really degrading. I get a lot of adults who are like, 'You don't know s**t,' and it's like, 'You don't know s**t. You have no idea what it's like to be 17 years old.'"
British politicians, take note!
Join our new commenting forum
Join thought-provoking conversations, follow other Independent readers and see their replies