Making a Murderer prosecutor Ken Kratz asked Steven Avery to confess to write book about it
Avery was convicted in 2007 and recently appealed his case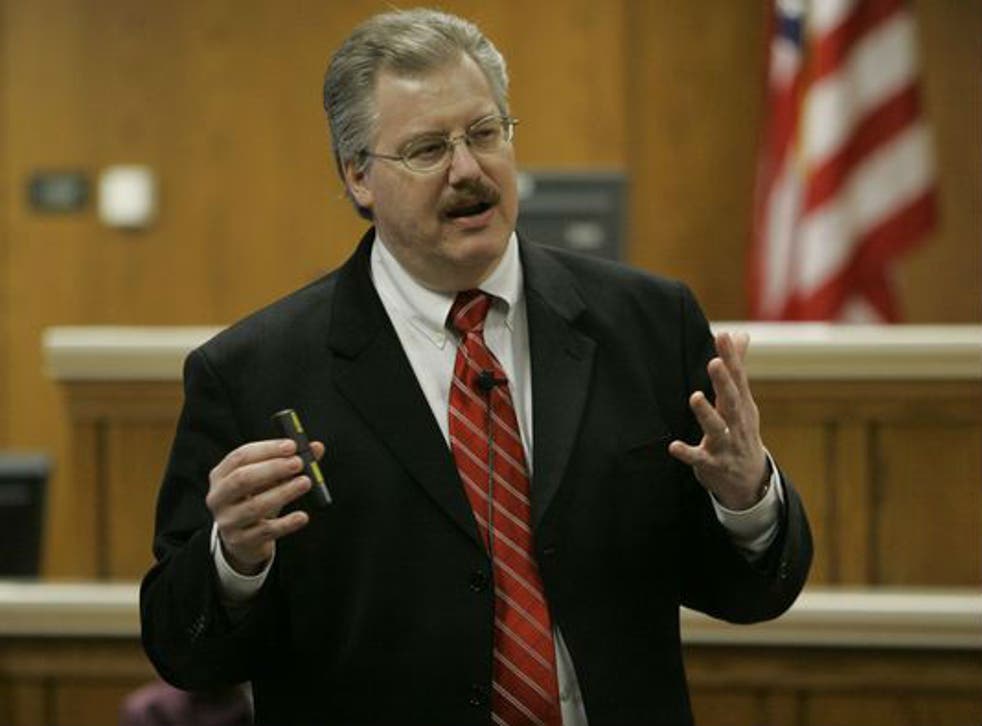 The lawyer for a man convicted of murder and whose story recently featured in a popular documentary has accused the man who prosecuted his case of seeking to write a memoir about the killing and requesting her client to confess to the crime.
Steven Avery was convicted in 2007 of the murder of photographer Teresa Halbach and sentenced to life without parole. His story, and that of his nephew Brandon Dassey, who was also convicted of the killing, was featured in the Netflix documentary Making a Murderer, by filmmakers Laura Ricciardi and Moira Demos.
Avery, who is being held in jail in Wisconsin, recently appealed his conviction and insisted that he had been set up over the 2005 killing in Manitowoc County.
This week, Mr Avery's new lawyer, Kathleen Zellner posted a letter on Twitter that appeared to be correspondence from Kenneth Kratz, the local prosecutor who led the case against Avery and Dassey.
The letter - addressed to Avery - appeared to relate to an offer Mr Kratz had made to the convicted man to write a book about his case. Ms Zellner added the message: "This bloodsucking gives vampires a bad name."
"I thought you were interested in being honest about what happened and finally telling the whole story to someone. Since I'm the one who probably knows more about your case then anyone else, I hoped that you would choose me to tell your story," wrote Mr Kratz.
"Unfortunately you only want to continue your nonsense about being set up.
"By the way, the difference between you and famous convicted murderers from the past, is that they told their truthful story to someone who then wrote a book about what actually happened and got people to understand both sides. I was willing to do that for you."
He added: "If you change your mind and want to tell your honest story some day, please contact me."
Asked on Monday whether he had wanted to write a book about the case, Mr Kratz told The Independent that he would not comment.
"I don't put out things on Twitter. You should ask Kathleen Zellner why, between 2013 and 2015, I have numerous letters sent to me by her client," he said.
Ms Zellnerdi did not immediately respond to inquiries.
The Netflix series into the Avery case, including a conviction for a rape for which he was later exonerated, have gripped viewers around the world. Hundreds of thousands of people have signed petitions calling on President Barack Obama to pardon the men, though he is not empowered to do so.
Join our new commenting forum
Join thought-provoking conversations, follow other Independent readers and see their replies