The Independent's journalism is supported by our readers. When you purchase through links on our site, we may earn commission.
Malala Yousafzai inspired by Emma Watson to call herself a feminist
The activist and campaigner found the term feminism to be a 'tricky word' before watching Watson's HeforShe speech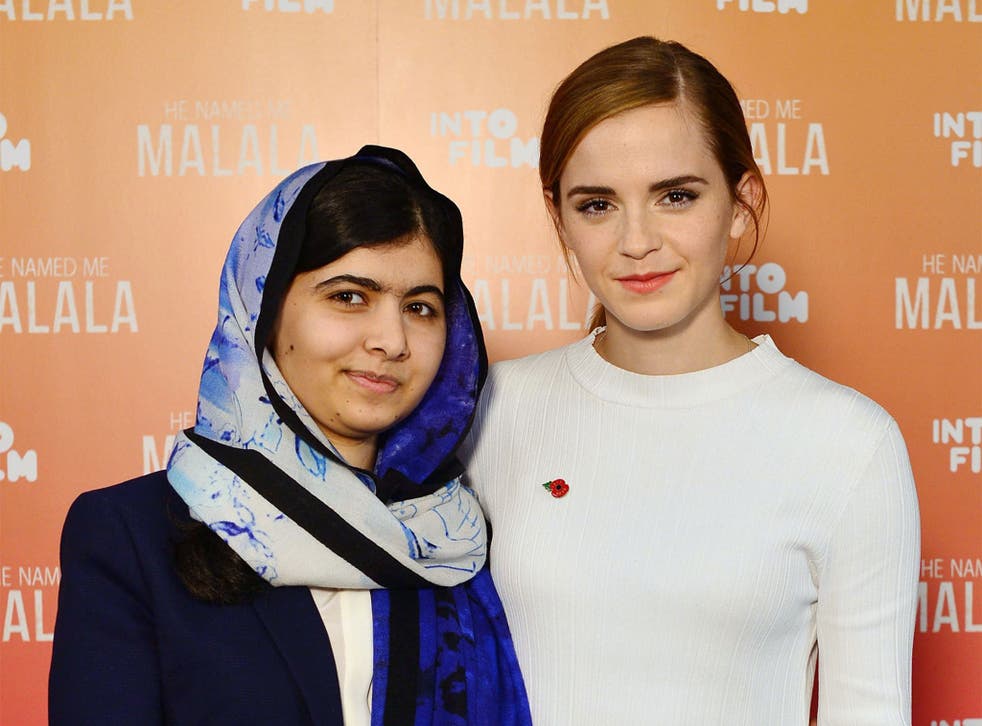 Emma Watson inspired Malala Yousafzai to call herself a feminist because of a speech the actress and UN Women Goodwill ambassador delivered on gender equality.
Yousafzai, an activist and blogger, was just a child when she survived a Taliban attack on her life for demanding equal access to education for girls and boys. She went on to become a campaigner for education and the youngest ever recipient of the Nobel Peace Prize.
But despite fighting tirelessly for the rights of other women, Yousafzai made the surprising admission that she didn't identify as a feminist until watching a speech on gender equality by Watson when the pair sat down for a discussion at the Into Film Festival about the new documentary film, He Named Me Malala.
Watson became a global advocate for feminism by encouraging men to join calls for gender equality with her HeforShe campaign.
Malala Yousufzai, the Taliban's reign of terror, and the brutal cost of cowardice in today's Pakistan

Show all 2
"It has been a tricky word," she told Watson. "When I heard it the first time I heard some negative responses and some positive ones. I hesitated in saying am I feminist or not?
"Then after hearing your speech when you said 'if not now, when?' I decided there's no way and there's nothing wrong by calling yourself a feminist. So I'm a feminist and we all should be a feminist because feminism is another word for equality."
He Named Me Malala chronicles Yousafzai's life as a child growing up under Taliban rule, catching up with her as a 16-year-old adjusting to life in Birmingham.
Join our new commenting forum
Join thought-provoking conversations, follow other Independent readers and see their replies