Martin Shkreli fired as CEO of pharmaceuticals company amid FBI fraud charges
Mr Shkreli was dubbed the most hated man on the internet after his then-company Turing Pharmaceuticals bought an Aids and cancer drug and hiked the price 5,000%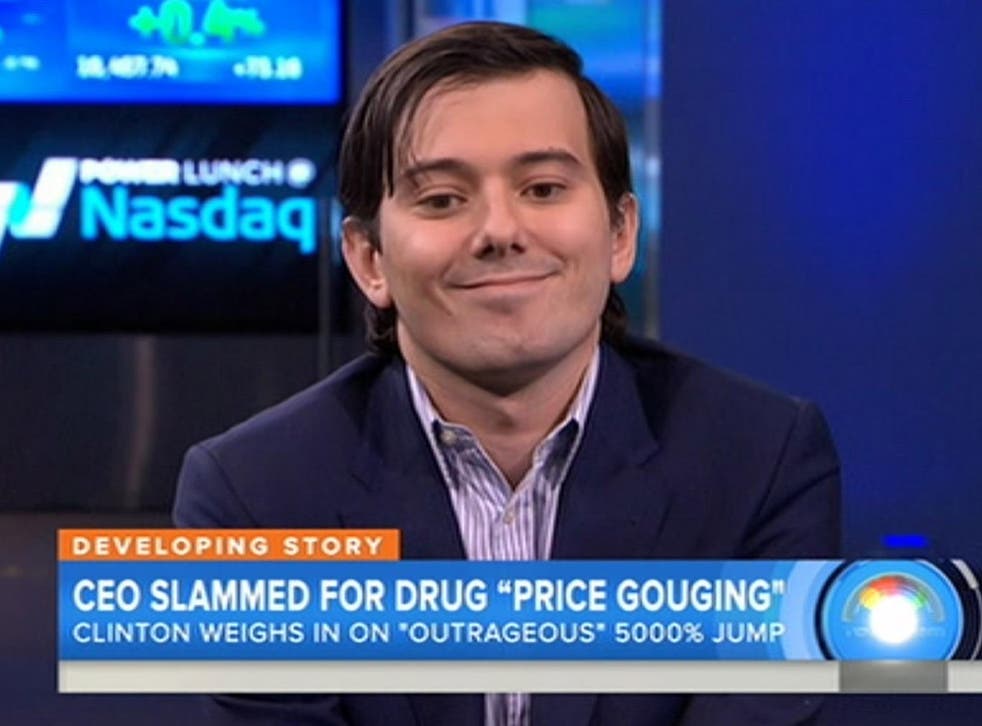 The under-fire hedge fund manager and entrepreneur Martin Shkreli has been fired from his role as CEO of a Californian pharmaceuticals company.
KalosBios Pharmaceuticals was a faltering business until Mr Shkreli was revealed to be an executive and key shareholder last month, when its shares climbed dramatically.
But in a statement issued on Monday, the company said Mr Shkreli had been "terminated" as CEO and "resigned from his position as a member of the board of directors" at the end of last week.
Mr Shkreli became infamous around the world when it was revealed in September that his then-company Turing Pharmaceuticals had bought the Daraprim drug for treating Aids and cancer, and raised its price from $13.50 to $750 a pill.
He later gave interviews defending the move as good business, and even claimed he could have hiked the price higher than that 5,000 per cent rise.
Federal prosecutors have now charged Mr Shkreli, 32, with running his former businesses like a Ponzi scheme, using money from new investors to try to repay investors whose money he lost.
His spokesman said on Thursday that he denies the charges, which are unrelated to the drug price hike, and is confident he will be cleared of them.
As well as losing his role at KaloBios, Mr Shkreli resigned his role as chief executive at Turing on Friday.
And amid the public outrage against him, a New York homeless charity to which he donated $15,000 has said it will give him the money back.
A spokesman for Community Solutions said: "We serve people who depend on access to Aids meds every day, and as an organisation I don't think we can keep this money."
Earlier this month, the Shkreli story took a bizarre twist when it emerged that the businessman was the proud owner of Wu-Tang Clan's one-of-a-kind "lost" album, Once Upon a Time in Shaolin.
The band's lead singer appeared to denounce Mr Shkreli in a statement, saying they had decided to give "a significant portion" of the $2 million he paid to charity.
Join our new commenting forum
Join thought-provoking conversations, follow other Independent readers and see their replies