Martin Shkreli hits back at Ellie Goulding's criticism by telling her to 'chill bae'
The singer had previously said he needed to 'eff off'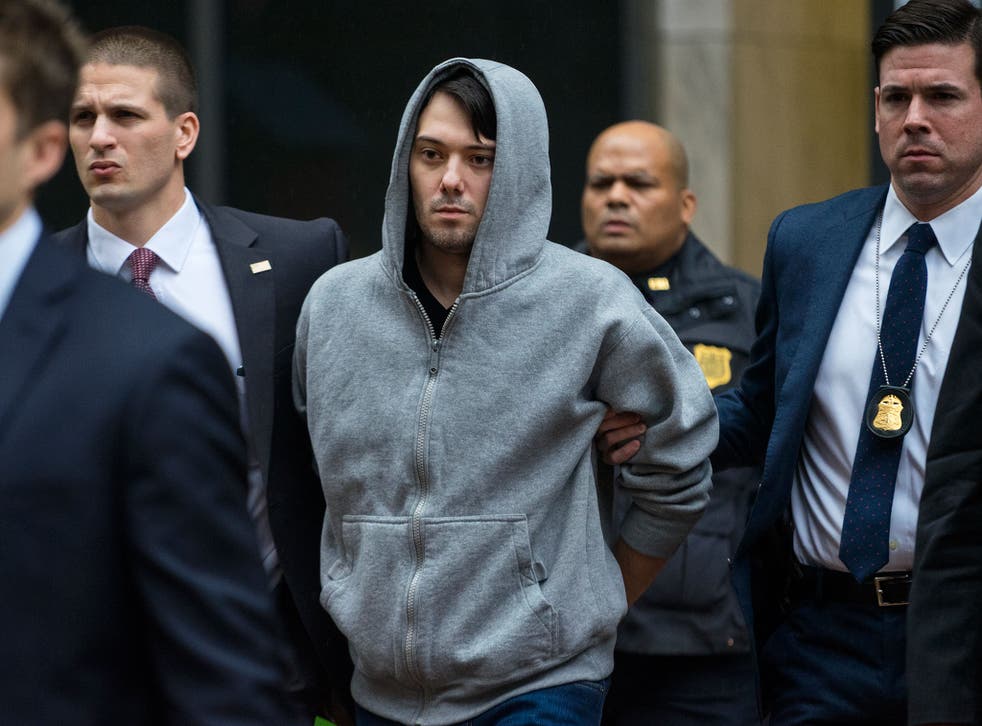 Despite being branded the "most hated man" in America/on the internet, the subject of political condemnations from both Hillary Clinton and Donald Trump and facing federal charges for security fraud, Martin Shkreli is still happy to partake in Twitter feuds.
The latest being with Ellie Goulding, who he told to "chill bae" after she spoke out against him on Wednesday. 'Bae', of course, being the affectionate term derived from 'before anyone else'.
Shkreli responded after Goulding told her almost six million Twitter followers Shkreli needed to "eff off or I will hunt him down" while linking out to the recent 'diss video' Shkreli made against Wu-Tang Clan rapper Ghostface Killah.
Shkreli also took a dig at the Brit-award winner's music career, which has seen her score top ten hits in both the US and UK.
But his responses didn't seem to phase Goulding....
Shkreli became the subject of global outrage last year after he was revealed as the hedge fund CEO who had hiked up the price of a drug used to treat people with HIV by over 5000 per cent, increasing its value from $13.50 per pill to $750.
In December, Shkreli was arrested and charged with several counts of alleged security fraud, unrelated to the HIV-drug furore. Shkreli pleaded not guilty to the charges.
Among many whom the 32-year-old angered were fans of the Staten Island rap collective Wu-Tang Clan after it was revealed he bought a one-off $2million copy of their album Once Upon a Time in Shaolin.
After Wu Tang's Ghostface Killah described the now ex-hedgefund manager as the "Michael Jackson nose kid", Shkreli appeared in a bizarre diss video alongside some masked friends where he threatened the rapper: "Without me, you're nothing. So don't ever mention my name again, or there'll be more of a price to pay than this video."
Join our new commenting forum
Join thought-provoking conversations, follow other Independent readers and see their replies