Matrix film-maker Lilly Wachowski comes out as transgender four years after sister Lana Wachowski
Lilly said decision to come out publicly comes after Dail Mail journalist arrived at her home on Monday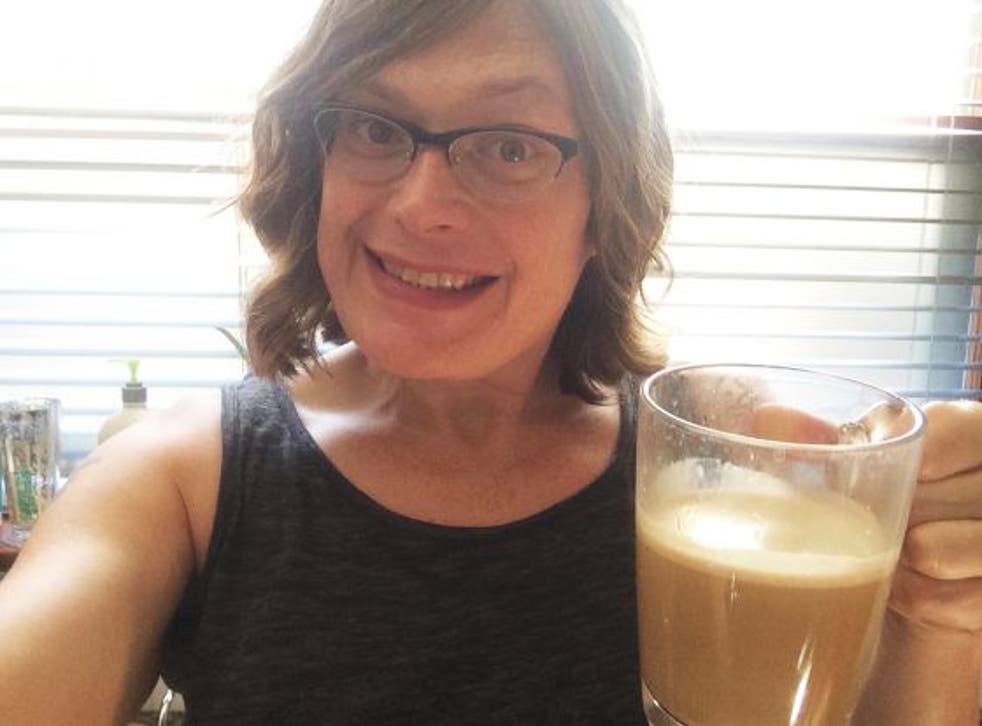 Lilly Wachowski, one half of the film-making siblings responsible for The Matrix franchise and films such as V for Vendetta, has discussed her decision to come out as a transgender woman in an essay denouncing gender binary as a "false idol".
Lilly, formerly known as Andy, wrote an essay for Chicago's Windy City Times after she was allegedly approached by a reporter from the Daily Mail who was aware of her transition, which she says effectively forced her hand.
Her sister and fellow film-maker Lana Wachowski came out as a transgender woman in 2012. Lilly said she was already out to her wife, friends and family and had almost been outed by the media against her will on a number of occasions, but their stories had never materialised. However, she says the approach by the Daily Mail journalist on Monday evening led her to come out prematurely.
DailyMail.com has categorically denied suggestions it forced Lilly to come out about her transition. A spokesperson told The Independent: "As Ms Wachowski herself says, we were not the first media organization to approach her and we made absolutely clear at several points in the conversation that we were only interested in reporting the story if and when she was happy for us to do so and with her cooperation. Our reporter was extremely sympathetic and courteous at all times, as is obvious from our transcript of the exchange.
"Indeed the conversation with our journalist ended with Ms Wachowski agreeing to call him the following day.
"We made absolutely clear at several points in the conversation that we had no intention of publishing anything without her consent."
People who made 2015 a landmark year for LGBT rights

Show all 10
In her essay, Lilly said the journalist advised her to sit down with him as soon as possible to tell her "inspirational" story while insisting the Daily Mail is not a tabloid. "And that I really didn't want to have someone from the National Enquirer following me around, did I?," she wrote. "BTW—the Daily Mail is so definitely not a tabloid.
"My sister Lana and I have largely avoided the press I find talking about my art frustratingly tedious and talking about myself a wholly mortifying experience. I knew at some point I would have to come out publicly. You know, when you're living as an out transgender person it's … kind of difficult to hide. I just wanted—needed some time to get my head right, to feel comfortable.
"But apparently I don't get to decide this."
In her essay, she also touched on the issues and dangers facing transgender people today and criticised the gender binaries enforced in society.
"Being transgender is not easy. We live in a majority-enforced gender binary world. This means when you're transgender you have to face the hard reality of living the rest of your life in a world that is openly hostile to you.
"I am one of the lucky ones. Having the support of my family and the means to afford doctors and therapists has given me the chance to actually survive this process. Transgender people without support, means and privilege do not have this luxury. And many do not survive. In 2015, the transgender murder rate hit an all-time high in this country. A horrifying disproportionate number of the victims were trans women of color. These are only the recorded homicides so, since trans people do not all fit in the tidy gender binary statistics of murder rates, it means the actual numbers are higher."
What's the most ridiculous thing you've been asked about LGBT relationships?
A spokesperson for the LGBT organisation GLAAD welcomed Lilly's decision to come out as her authentic self, but condemned media organisations for forcing transgender people to come out about their transitions.
"Journalists must learn that it is unacceptable to out a transgender person, in the same way it is unacceptable to out a person who is gay, lesbian, or bisexual," Nick Adams, GLAAD's Director of Programs for Transgender Media said in a statement.
Join our new commenting forum
Join thought-provoking conversations, follow other Independent readers and see their replies