Melania Trump: 'New York Post' condemned after publishing naked photos of Donald Trump's wife
The wife of the Republican candidate posed for the images two decades ago
Andrew Buncombe
New York
Monday 01 August 2016 13:42 Comments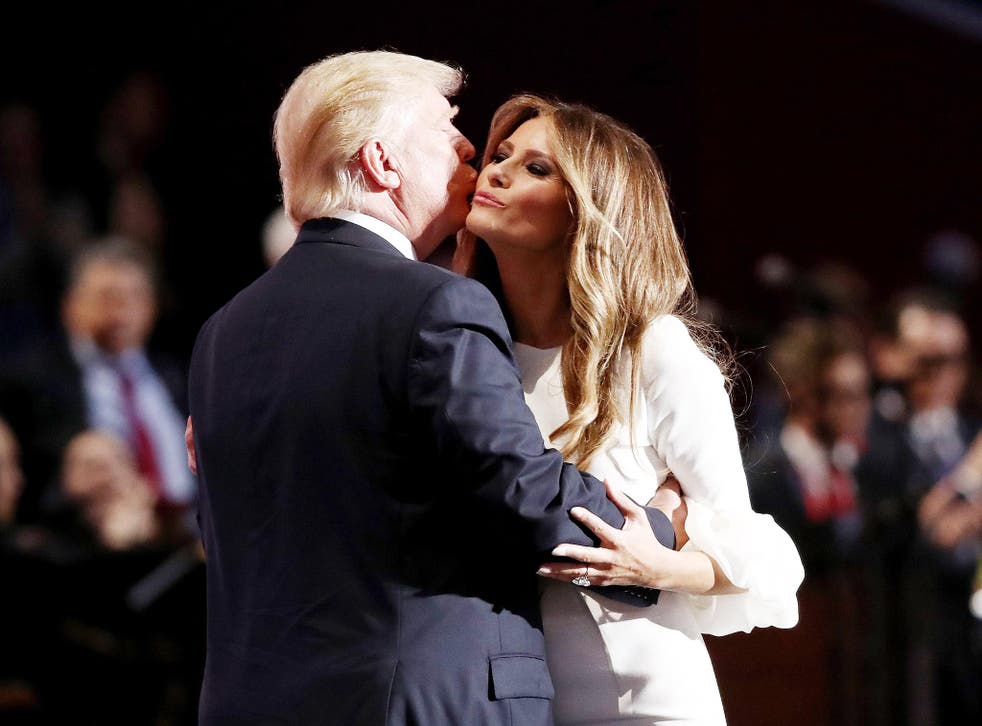 If you are a model you might sometimes be photographed without all your clothes on. And if you're a somewhat sleazy New York tabloid looking for eyeballs in election year, you might well be inclined to put those pictures on your front page - especially if the model is the wife of a presidential candidate.
This weekend, two such worlds collided, and Rupert Murdoch's New York Post found itself deflecting accusation of misogyny after running naked pictures of Donald Trump's wife, Melania, two days in succession.
"Menage a Trump," ran a headline, touting the paper's "exclusive photos".
The picture showed a nude Melania being hugged by another nude woman as she lay in bed. On Sunday, the Post ran a front-page picture of a nude Melania, with stars covering her breasts, under the title "The Ogle Office".
The Republican's presidential campaign appeared to shrug off the pictures.
Mr Trump adviser Jason Miller told CNN on Sunday that there was "nothing to be embarrassed about with the pictures — she's a beautiful woman".
The AFP said both sets of photos were taken in 1995 when the 46-year-old Slovenian-born Melania was 25 and working as a model, before she met Mr Trump. The pictures were published the following year in Max, a now-defunct French magazine.
Earlier this year, Mr Trump found himself at the centre of controversy after retweeting an image of Melania from a photo-shoot in 2000, alongside a less flattering picture of Ted Cruz's wife, Heidi.
Michelle melania speech plagiarized
In April, the Post backed Mr Trump for president in mid-April, describing him at the time as "a potential superstar of vast promise, but making rookie mistakes".
The reaction on social media ranged from outcry to admiration. Some asked how conservative evangelical Christians would react, while others asked if the Post had belatedly turned against Mr Trump.
Melania met Trump in 1998, and became the real estate tycoon's third wife in 2005.
Register for free to continue reading
Registration is a free and easy way to support our truly independent journalism
By registering, you will also enjoy limited access to Premium articles, exclusive newsletters, commenting, and virtual events with our leading journalists
Already have an account? sign in
Join our new commenting forum
Join thought-provoking conversations, follow other Independent readers and see their replies