Michael Alsbury: Experienced and respected pilot who died during a test flight for Richard Branson's 'SpaceShipTwo' vessel
Alsbury had already worked with eight different experimental aircraft before his first experience of SpaceShipTwo
Thursday 06 November 2014 01:00
comments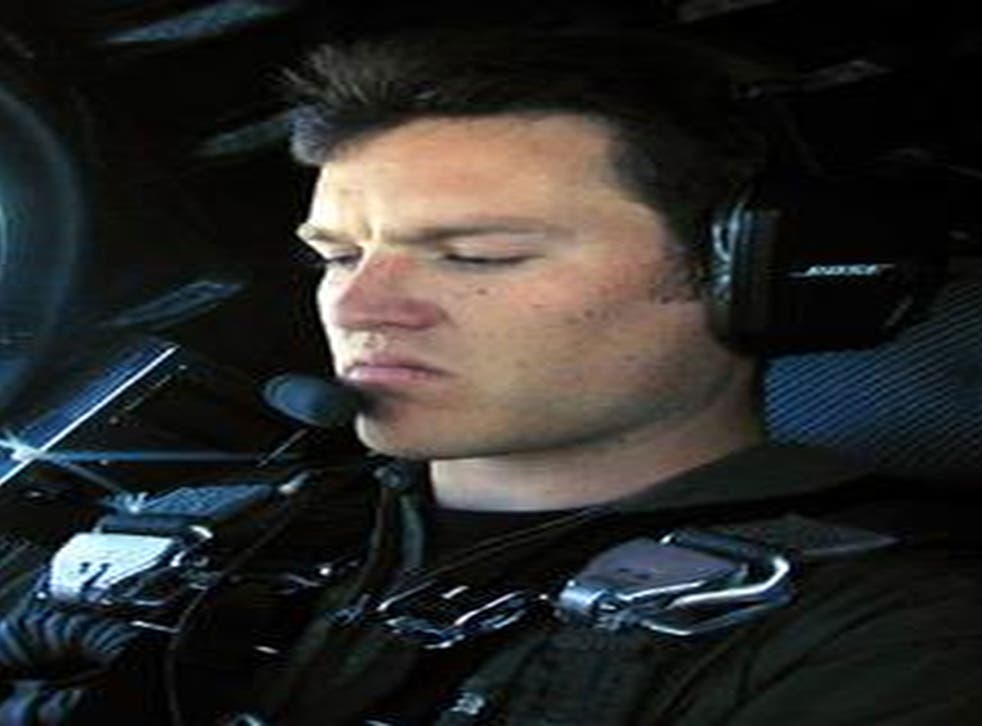 In mankind's quest to travel outside the confines of our planet and journey into space, a number of men and women astronauts have lost their lives. Michael Alsbury, who has died aged 39, is the latest to join that brave cadre, following the loss of the vessel SpaceShipTwo during a test flight for Richard Branson's Virgin Galactic commercial space travel venture.
Alsbury was born in 1975, with a twin sister, Nikki. A childhood friend, Darren Knipfer, remembered his bedroom as being full of model aeroplanes. "He stuck to his path," Knipfer said. "Everyone has their dreams as a kid. How many people grow up to be what they wanted?"
He was educated at California Polytechnic State University, San Luis Obispo, where he graduated with a BS in aeronautical engineering. He joined the aerospace company, Scaled Composites, in 2001 and lived in Tehachapi, California, close to the company's base at Mojave Air and Space Port. The company was founded in 1982 to develop experimental aircraft and is now owned by Northrop Grumman Corporation.
Scaled Composites is currently developing and testing the SpaceShipTwo craft on behalf of Virgin Galactic, which has advance reservations from 580 people, who have paid deposits for their opportunity to fly into space, when the technology is ready, with a full ticket price of $250,000.
Alsbury had already worked with eight different experimental aircraft before his first experience of SpaceShipTwo, in 2010, when he took part in a test flight designed to evaluate the unpowered gliding and landing of the spacecraft. The craft successfully released from its WhiteKnightTwo carrier aircraft and returned to the ground safely, without power. A further important milestone was reached in April last year when he co-piloted SpaceShipTwo for a trial in which the craft broke the sound barrier, achieving Mach 1.2.
On 31 October Alsbury and his colleague Peter Siebold were piloting SpaceShipTwo as part of the Virgin Galactic test programme. The main purpose of this flight was to try out a new type of plastic-based rocket fuel, replacing the previous rubber-based propellant. A few minutes into the flight the spaceship experienced what Virgin Galactic described as a 'serious anomaly', broke up in mid-air and crashed to the ground. Alsbury lost his life in the crash. Siebold parachuted to safety and is recovering in hospital.
Alsbury's former colleague, the test pilot Brian Binnie, said "I consider Mike Alsbury the renaissance man... He could do it all. He was an engineer. He was a pilot. He worked well with others. He had a great sense of humour. I never heard him raise his voice or lose his cool. He was definitely the kind of guy who had a vision for himself, and he did what he thought would get him where needed to be to fly SpaceShipTwo."
Virgin Galactic's chief executive, George Whitesides, paid tribute to Alsbury and spoke of the future of the project: "Space is hard and today was a tough day. We are going to be supporting the investigation as we figure out what happened today. We're going to get through it. The future rests in many ways on hard days like this, but we believe we owe it to the team, that has been working so hard on this endeavour, to understand this and to move forward. And that is what we'll do."
MARCUS WILLIAMSON
Michael Alsbury, test pilot: born 1975; married Michelle Saling (one son, one daughter); died Mojave, California 31 October 2014.
Join our new commenting forum
Join thought-provoking conversations, follow other Independent readers and see their replies