Michael Palin brands David Beckham a 'wimp' after he admits to fear of frogs
The retired footballer stars in a new adventure documentary, but finds the wildlife difficult to grapple with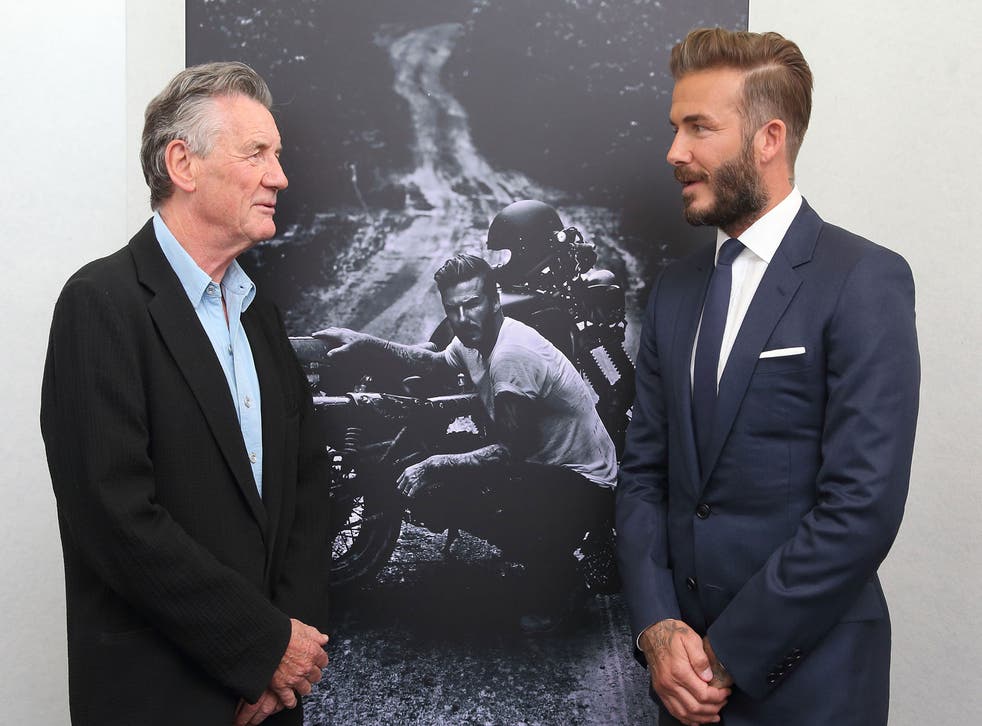 Michael Palin has branded the BBC's new intrepid explorer, David Beckham, a "wimp" after he admitted to a fear of frogs.
The retired footballer recently embarked on a journey into the heart of the Amazonian rainforest for a BBC documentary, in which he attempts to find somewhere in the world where he is not recognised and where he has to explain the notion of football.
But it seems Beckham isn't as brave as his newfound documentary-making peers – a screening of the 90-minute program today (2 June) showed him unnerved by the sight of a frog and a "pretty dangerous" snake.
"You are a wimp, really. David Attenborough would have interviewed it [the frog]," Palin said to Beckham at a Q&A in London.
"I wish the snake had been bigger. It was bigger than it looks on TV," said Beckham.
"I am not a big frog fan. It was bright orange and I was told it was pretty dangerous. I was a little bit nervous about that."
Perhaps an unlikely oracle in how to prepare for an adventure into "the middle of nowhere", Victoria Beckham presents her husband with what was surely his biggest concern before travelling.
"What are you going to do with your hair, with all that humidity?" she asks drily concerned. "I don't even go to humid countries because of my hair. What are you going to do?"
"I am going to wear a hat," he responds, much to the approval of his fashion designer wife.
Beckham succeeds in his objective of teaching a group of locals what football is, after meeting members of the remote Yanomami tribe.
"It is the first time I have ever had to explain what soccer is to anybody apart from Victoria," he remarked.
David Beckham: Into The Unknown airs on BBC 1 on Monday 9 June.
Join our new commenting forum
Join thought-provoking conversations, follow other Independent readers and see their replies