Michael Phelps suspended: Olympic swimmer banned for six months after drink-driving arrest
Phelps will miss out on world championships in Russia next year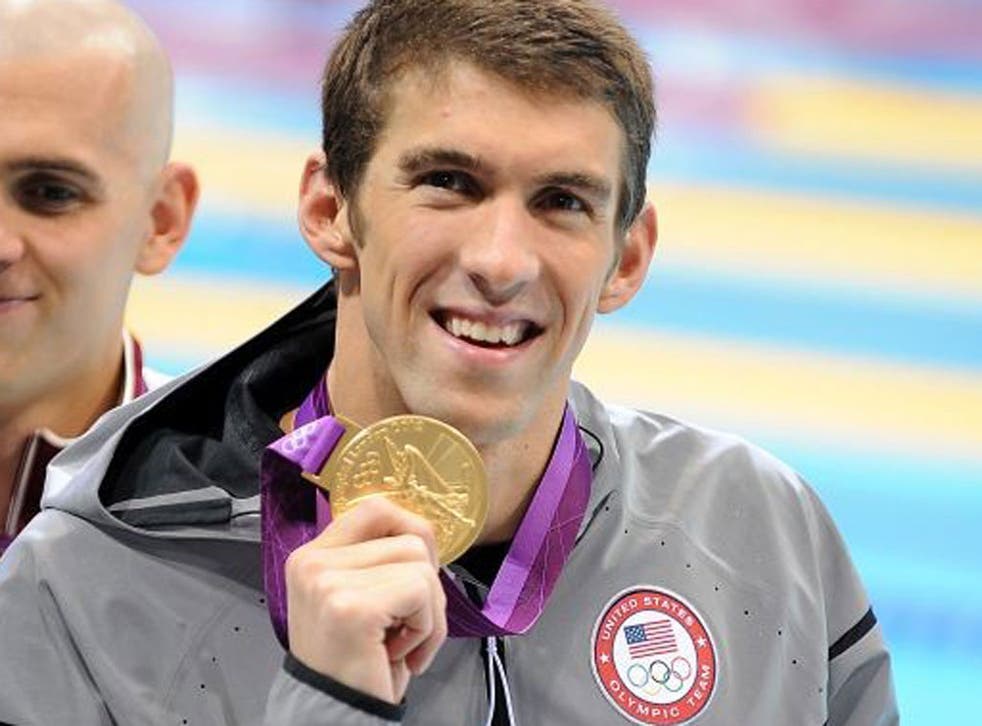 US swimmer Michael Phelps, the most decorated athlete in Olympic history, has been suspended from the sport for six months following his arrest for drunk-driving last week. USA Swimming announced on Monday that Phelps – who has 22 Olympic medals, 18 of them gold – would not be on the US team at the world championships in Russia next year, a key warm-up for the 2016 Olympics in Rio de Janeiro.
The 29-year-old will also be denied his monthly stipend payment for six months.
Phelps was arrested early last Tuesday in Baltimore, Maryland, for drunk-driving and speeding. Police said his blood-alcohol content was almost double the legal limit. USA Swimming executive director Chuck Wielgus said in a statement that Phelps had violated the organisation's code of conduct. "It is our responsibility to take appropriate action based on the individual case. Michael's conduct was serious and required significant consequences," Mr Wielgus said.
Scott Blackmun, CEO of the US Olympic Committee, said Phelps's suspension was "appropriate", adding: "We are grateful that nobody was hurt and appreciate the speed at which USA Swimming and Michael took action."
On Sunday, Phelps announced that he intended to take a break from swimming to seek treatment. "I recognize that this is not my first lapse in judgment, and I am extremely disappointed with myself," he said in a statement. "Swimming is a major part of my life, but right now I need to focus my attention on me as an individual, and do the necessary work to learn from this experience and make better decisions in the future."
Phelps was also arrested for drunk-driving in Maryland in 2004. He pleaded guilty, issued an apology and was sentenced to 18 months' probation. He retired from swimming after the London 2012 Olympics – his fourth Games – where he won four gold and two silver medals. However, he returned to competition earlier this year, racing for the US at the Pan Pacific Swimming Championships in Australia in August.
Join our new commenting forum
Join thought-provoking conversations, follow other Independent readers and see their replies