Michael Schumacher: Ex-F1 driver and close friend Philippe Streiff claims Schumacher is 'paralysed in a wheelchair' and can't speak
Streiff, who is also in a wheelchair due to a crash he suffered in1989, also claimed that Schumacher is struggling with his memory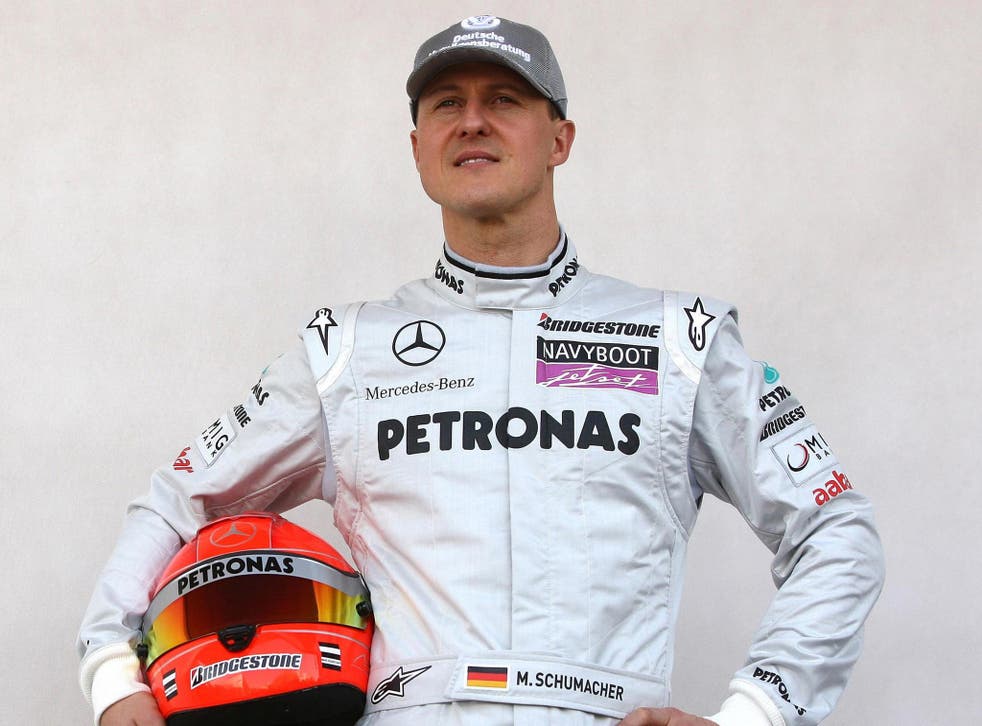 Ex-Formula 1 driver Philippe Streiff has claimed that Michael Schumacher is paralysed and has problems with his memory and speech due to the severe head injuries he suffered in a skiing crash last December.
Schumacher is at his family home near Lake Geneva in Switzerland where a state-of-the-art medical facility has been built to continue his recovery from the brain trauma he suffered on 31 December 2013.
The 45-year-old crashed while skiing off-piste in the exclusive ski resort of Meribel in France, and has been treated at the Grenoble University Hospital and the CHUV Lausanne in Switzerland. Schumacher underwent two operations on his brain to alleviate pressure developed by swelling and to remove haematomas in Grenoble, and his condition has been described as "critical but stable" throughout his treatment.
The 10 best F1 drivers

Show all 10
Frenchman Streiff remains a close friend of Schumacher's, and he has revealed to French radio that the seven-time world champion is in a wheelchair and is unable to speak.
"He is getting better but everything is relative," claimed Streiff. "It's very difficult. He can't speak.
"Like me he is in a wheelchair, paralysed. He has memory problems and speech problems."
Streiff himself is in a wheelchair due to a crash he suffered in pre-season testing at Rio de Janeiro's Jacarepagua circuit ahead of the 1989 campaign.
A spokesman for Schumacher has added that Streiff's claims were "his opinion", and no medical update on Schumacher's condition is expected given his manager Sabine Kehm's recent comments that it could be some time before the next one is issued.
A doctor who helped treat Schumacher in Grenoble after his skiing accident claimed last month that it could take years to recover from his severe injuries.
"I have noticed some progress but I would say we will have to give him time," Jean-Francois Payen said.
"It is like for other patients. We are in a time scale of one to three years, so you need patience."
The latest medical update on Schumacher's condition came via his manager Sabine Kehm when she confirmed that the 45-year-old had been moved to the family home two months ago.
"We ask that the privacy of Michael's family continue to be respected, and that speculations about his state of health are avoided."
Schumacher's official website was re-launched earlier this month to celebrate the 20th anniversary of his first Drivers' Championship success back in 1994. In a short update, Schumacher's family thanked fans again for their support, and reiterated that they remained confident of his recovery.
Join our new commenting forum
Join thought-provoking conversations, follow other Independent readers and see their replies