Mike Pompeo profile: Donald Trump's pick for CIA director and an advocate for the return of waterboarding
The hardline Kansas Republican crtiticised the decision to abandon the use of waterboarding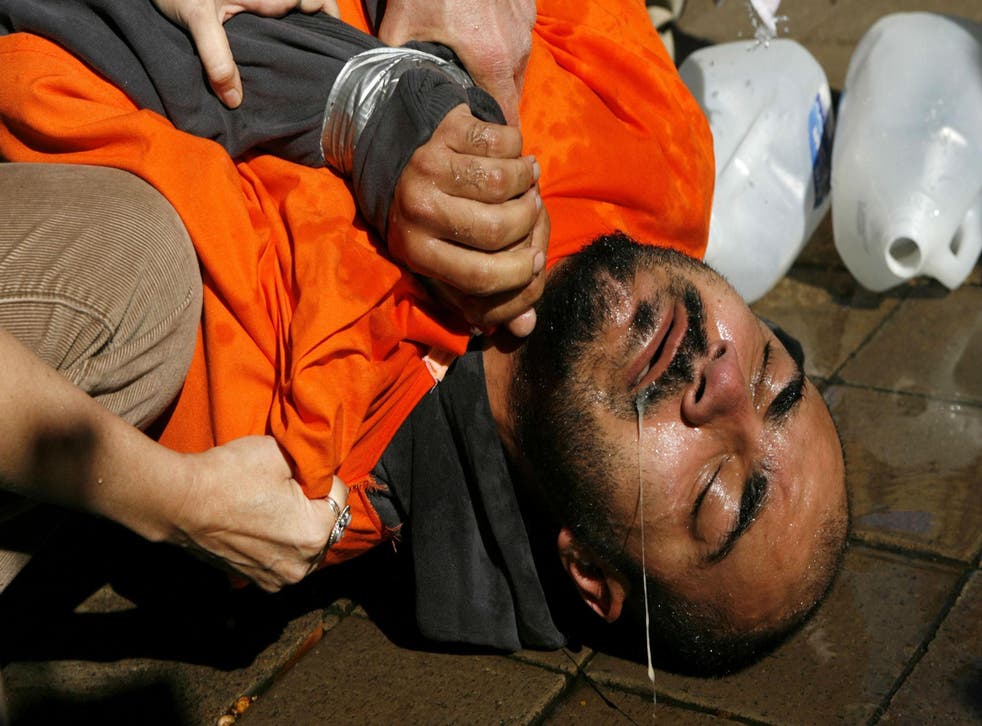 Earlier this year, John Brennan, the head of the CIA, suggested he would resign if a new president were to order his agency to restart the use of waterboarding.
"I'm not going to be the director of CIA that gives that order. I think they're going to need to find another director," said Mr Brennan.
On Friday, that issue became entirely moot after Donald Trump announced he had selected Congressman Mike Pompeo, a hardline Republican who approves of the use of waterboarding, to head the agency.
"He has served our country with honour and spent his life fighting for the security of our citizens," the President-elect said of his latest appointment.
"He will be a brilliant and unrelenting leader for our intelligence community to ensure the safety of Americans and our allies."
But the appointment of Mr Pompeo will also create fresh controversy and concern as Mr Trump goes about putting together an administration. Observers have said that all the appointments so far, are of hawks and hardliners.
David Corn, Political Editor of Mother Jones magazine, told The Independent Mr Pompeo was notorious in Washington for having pursued Hillary Clinton for alleged wrongdoing over Benghazi.
A series of hearings by a special committee established to investigate the 2012 attack on the US diplomatic outpost in Benghazi that killed US Ambassador Chris Stevens and three other Americans, criticised the Obama administration, but found no evidence that Ms Clinton was to blame. However, Mr Pompeo and fellow Republican Jim Jordan, issued a separate report condemning Ms Clinton and calling her "morally reprehensible".
"He is an intelligence hardliner," said Mr Corn. "He is in favour of bringing back waterboarding."
President Barack Obama prohibited US agents from using waterboarding when questioning Al-Qaeda or other terror suspects after he assumed office in 2009. The method, which is widely considered torture by independent legal observers, was revived under the Bush administration following the attacks of 9/11.
During the 2016 election campaign, Mr Trump said he approved of reintroducing waterboarding, which involves placing a cloth over a shackled suspect's mouth and then pouring water over the cloth. The technique reportedly creates a sensation of drowning.
Speaking in South Carolina in February, Mr Trump said: "Don't tell me it doesn't work — torture works. Half these guys say 'Torture doesn't work'. Believe me, it works."
Donald Trump calls for a Muslim registry in the United States
In November 2015, Mr Trump said: "I think waterboarding is peanuts compared to what they do to us. What they're doing to us, what they did to James Foley when they chopped off his head, that's a whole different level and I would absolutely bring back interrogation and strong interrogation."
Mr Pompeo, 52, was elected to Congress during the tea party wave of 2010.
He has been a constant critic of the nuclear deal with Iran, which granted Tehran sanctions relief for rolling back its nuclear weapons programme.
He has also said that Muslim leaders were "potentially complicit" in terrorist attacks if they did not enounce those made in the name of Islam.
"They must cite the Koran as evidence that the murder of innocents is not permitted," he said in a speech in the House.
In a statement posted on his website in September 2014, he criticised Mr Obama for prohibiting the use of waterboarding and other harsh techniques.
"President Obama has continually refused to take the war on radical Islamic terrorism seriously—from ending our interrogation programme in 2009 to trying to close Guantanamo Bay, to even releasing top Taliban commanders back into the field in a prisoner exchange that violated American law," he said.
Mr Pompeo was born in Orange, California, and lives in Wichita, Kansas. He enrolled as a teenager at the US Military Academy at West Point and graduated first in his class in 1986.
According to biographical information on his House web site, Mr Pompeo served as a "cavalry officer patrolling the Iron Curtain before the fall of the Berlin Wall". He is a graduate of Harvard Law School and was editor of the Harvard Law Review, the Associated Press said.
The United Nations Convention Against Torture, which was ratified by the US in 1990, describes torture as "any act by which severe pain or suffering, whether physical or mental, is intentionally inflicted on a person for such purposes as obtaining from him or a third person information or a confession".
Retired Maj Gen Thomas Romig, a former Army judge told the Wall Street Journal in 2014: "There is no way any competent and knowledgeable attorney can say that waterboarding is legal under the Geneva Conventions, the Uniform Code of Military Justice, or the Convention Against Torture."
Join our new commenting forum
Join thought-provoking conversations, follow other Independent readers and see their replies