Mila Kunis: Actor jokes about stealing a chicken in Ukraine after being sued by woman claiming to be a 'childhood friend'
Bizarre lawsuit comes from Kristina Karo, who is promoting a music video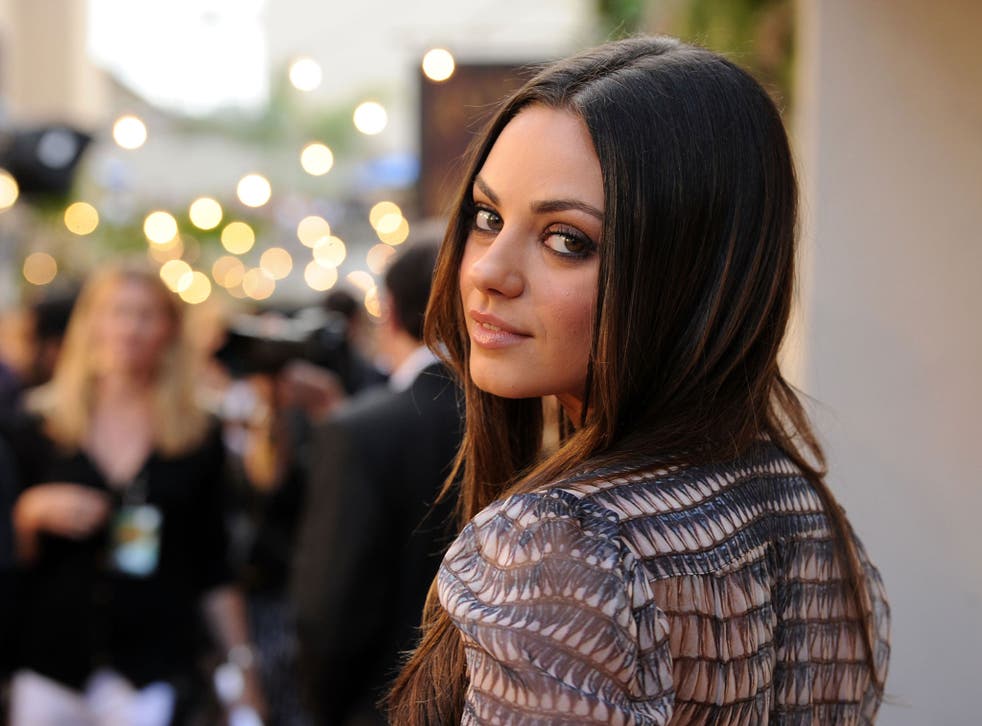 Mila Kunis has been hit by a lawsuit for stealing a chicken from a woman claiming to be an old childhood friend.
Kristina Karo - who is trying to launch a music career - is suing Kunis for $5,000, claiming that the Black Swan actor stole her pet chicken 25 years ago in Ukraine.
However, the maths doesn't stack up for Karo, who is thought to only have been one month old when the alleged incident took place.
Karo claims that Kunis stole the pet chicken, named Doggy, and later apologised, saying: "You can have any other chicken as a pet." Kunis is being sued for causing "emotional distress".
However, in a video, uploaded by Kunis' husband Ashton Kutcher, the actor makes fun of the unusual claims.
"I was devastated. I was weeping. I was dumbfounded," Kunis says sarcastically of finding out about the legal action.
"I was like: 'Which chicken did I steal?' I was obviously in the village when I stole these chickens so I apologized to this woman."
Kunis' main problem with the situation was that she watched Karo's music video, which she did not enjoy.
"I would like to launch a counter $5,000 lawsuit for making me watch that music video. My body hurts. My eyes hurt. They're burning," Kunis says.
"I feel like I will be a chicken fighter for a very long time. I would never steal somebody else's chicken."
Kunis' representatives did not immediately respond to The Independent's request for comment.
Join our new commenting forum
Join thought-provoking conversations, follow other Independent readers and see their replies