Miley Cyrus joins the #FreeTheNipple campaign by sharing bizarre childhood pictures
The singer makes a bold statement concerning censorship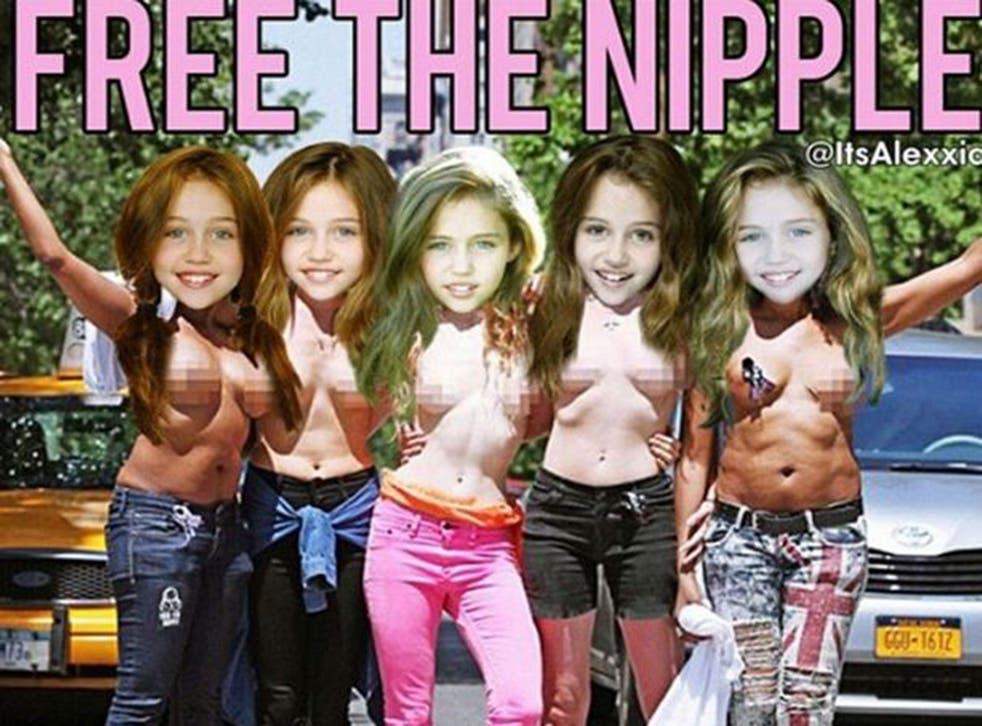 Miley Cyrus' new protest against Instagram's strict no-nudity rules is arguably among one of her more provocative moves to date.
The singer joined the #FreeTheNipple campaign after the social media platform deleted a black and white, stylised topless photo. Cyrus had shared the image alongside the caption: "Some lame ass def gonna [flag] that but f**k it. #practicewhatchupreach #FreeTheNipple #FreedatSh–."
She has since replaced the picture with multiple images of herself as a child, superimposed with women's topless bodies. The photos have met with mixed reactions on Instagram, with some fans praising her anti-censorship standing, while others compared the images to "child porn".
The singer also shared a series of pictures of herself with slices of pizza covering her nipples, with one caption inexplicably reading: "Pizzas have nipples too" and another stating "Free the pizza".
The #FreeTheNipple campaign is an equality movement that argues that women should be permitted to publicly expose their nipples in the same way men do. The issue has received widespread publicity through numerous high-profile names including Scout Willis, who in May staged a topless protest.
Other high-profile names to have shown support include Rihanna, Lena Dunham and Liv Tyler.
Join our new commenting forum
Join thought-provoking conversations, follow other Independent readers and see their replies