Mo Farah's brother jailed after attempting to rob an elderly couple's home
Omar Farah, 21, tried – and failed – to climb into their bedroom as they slept at the west London residence at 7am on 2 March 2013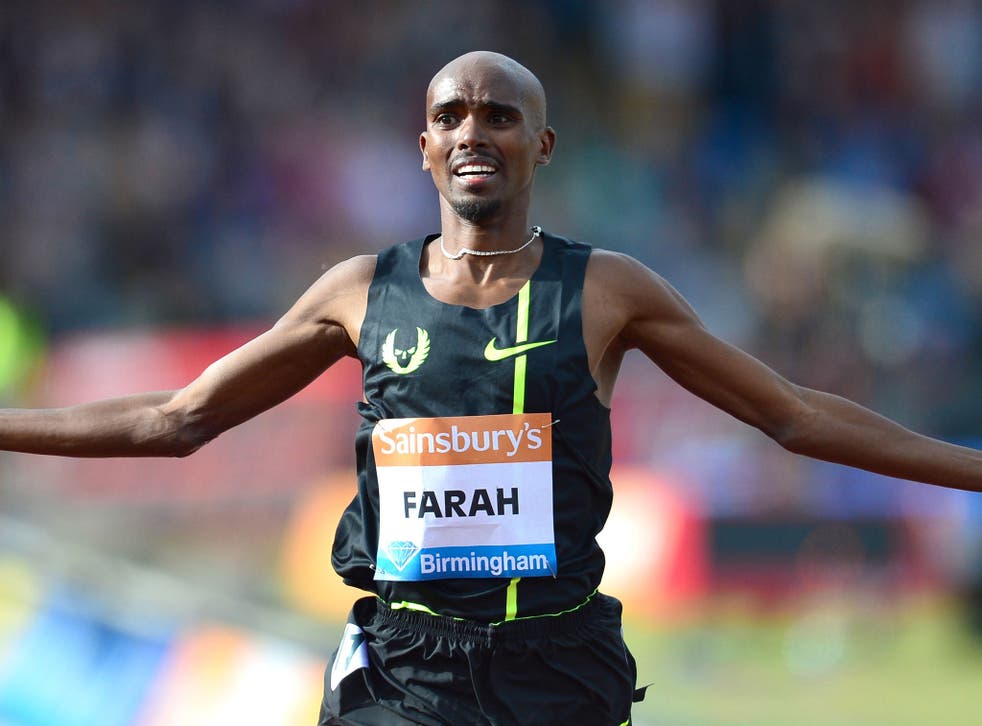 The half-brother of Olympic champion Mo Farah has been jailed for 15 months after he attempted to break into the home of an elderly couple.
Omar Farah, 21, tried – and failed – to climb into their bedroom as they slept at the west London residence at 7am on 2 March 2013.
They were woken up by Farah and disturbed him, but did not see him as he made his getaway.
He was caught after police identified his fingerprints, which were found on the window.
Police confirmed the attempted burglary was Farah's twentieth offence. His string of previous convictions includes burglary, robbery and handling stolen goods.
Farah pleaded guilty to one count of attempted burglary with intent to steal at Kingston Crown Court on Tuesday (17 September).
Labelling his criminal record "unimpressive", Prosecutor José Olivares-Chandler said: "There were two elderly Polish occupants in a downstairs bedroom of this residential premises.
"There were woken by noise and it became clear there was a stranger at the window.
"The male occupant saw an arm, shouted and disturbed that stranger who ran off across the front garden, through the gate and away.
"He was arrested at a later date after details were circulated and gave no comment during interview."
"There are numerous offences for dishonesty, but the two the Crown would like to draw reference two are domestic burglaries."
Defence barrister Andrew Turton branded Farah an "opportunist" who had seen the chance to break into the property after he had spent the evening at his girlfriend's house.
"On the same road lived his girlfriend, this was an opportunist, spur-of-the-moment burglary," Turton told the court.
Farah, who has been in Wandsworth prison since, was sentenced to a further 15 months inside.
"You are 21 years of age and you have got an unimpressive criminal record," Judge Jones said.
"Apart from matters of theft you have two previous residential burglaries and you have offences of robbery and handling stolen goods - not an attractive record [and] have been in custody for a fair amount of time.
"I arrive that a final sentence of 15 months' imprisonment, you have been in custody for a good while but not long enough."
Omar Farah shares father Mukhtar Farah in common with athlete Mo - the current Olympic, World and European champion of the 5,000 and 10,000 metres.
He had given an interview in 2013, during which he pledged his support for his successful sibling. He also said he had been training as a graphic designer in an attempt to avoid any further involvement in criminal activity.