Monica Lewinsky to give TED Talk on bullying drawing on her 'unique experiences' with the media following Bill Clinton affair
The White House intern's affair with the President in 1998 led to his impeachment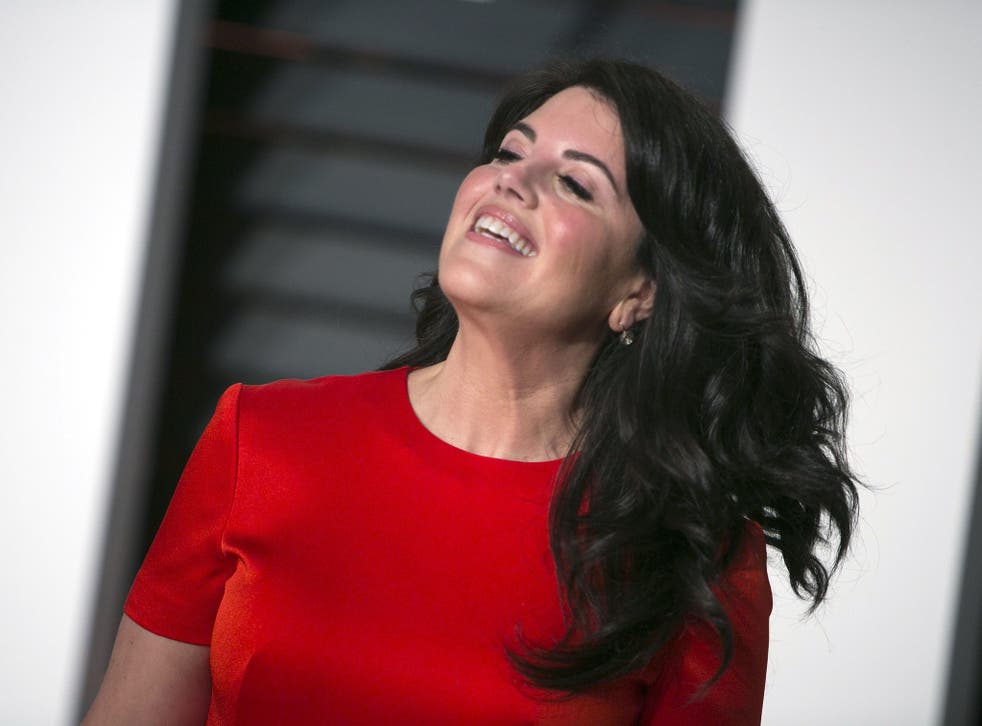 In a bid to combat online trolls, Monica Lewinsky will share her insight into being at the centre of a media storm when she gives a TED Talk on bullying later this month.
The former White House intern, whose affair with then-President Bill Clinton in 1998 led to his impeachment, is scheduled to speak on the subject in Vancouver on 19 March as part of the TED 2015 Truth and Dare event.
Her audience can expect her to call for "a safer and more compassionate social media environment, drawing from her unique experiences at the epicentre of a media maelstrom".
Lewinsky remained silent for almost a decade after the scandal, but has recently re-emerged to campaign on the issue of online harassment.
Her decision to step back into the public eye came after she published a revealing column in Vanity Fair in May last year.
"I am determined to have a different ending to my story," she wrote. "I've decided, finally, to stick my head above the parapet so that I can take back my narrative and give a purpose to my past. (What this will cost me, I will soon find out.)"
Lewinski stated that the affair with the former US President, which happened when she was 22 years old, occurred between two consenting adults. However, she admitted she "deeply" regretted the relationship.
The Lewinsky Scandal In Pictures

Show all 13
"Sure, my boss took advantage of me," she continued, "but I will always remain firm on this point: It was a consensual relationship. Any 'abuse' came in the aftermath, when I was made a scapegoat in order to protect his powerful position.
"The Clinton administration, the special prosecutor's minions, the political operatives on both sides of the aisle, and the media were able to brand me. And that brand stuck, in part because it was imbued with power."
"I, myself, deeply regret what happened between me and President Clinton," she added. "Let me say it again: I. Myself. Deeply. Regret. What. Happened."
Lewinski went on to name Tyler Clementi, the 18-year-old Rutgers student who was bullied to death for being gay, as the inspiration behind her decision to speak out after so many years, citing her own feelings of suicide after news of Clinton's infidelity hit the media.
Her mother, she says, was particularly harrowed by Clementi's death.
"She was reliving 1998, when she wouldn't let me out of her sight.
"She was replaying those weeks when she stayed by my bed, night after night, because I, too, was suicidal. The shame, the scorn, and the fear that had been thrown at her daughter left her afraid that I would take my own life – a fear that I would be literally humiliated to death."
But, in the wake of Clementi's death, her "own suffering took on a different meaning," she said.
"Perhaps by sharing my story, I reasoned, I might be able to help others in their darkest moments of humiliation. The question became: How do I find and give a purpose to my past?"
Her main ambition for the future, she concluded, is to use her famous name to "get involved with efforts on behalf of victims of online humiliation and harassment and to start speaking on this topic in public forums."