Morrissey decries 'bogus' Brit Awards winners as 'shriveled young souls'
The artist doesn't like meat or awards ceremonies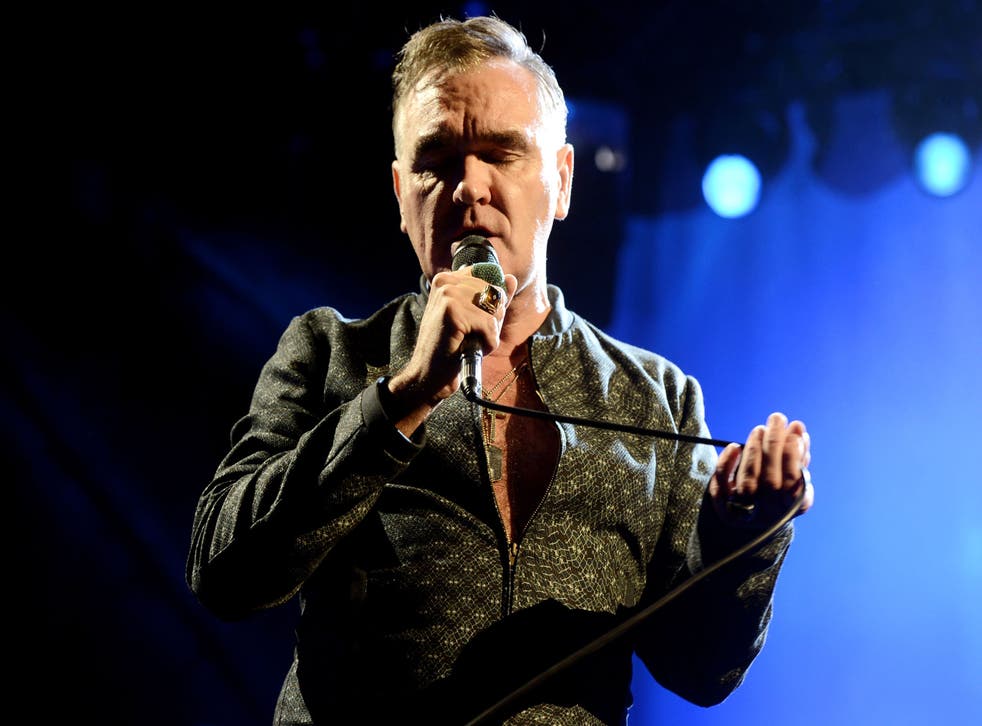 Morrissey launched an extraordinary attack on music awards ceremonies, saying they went to people who had "not earned it".
The outspoken former Smiths frontman went on a rant against the Brit and Mercury awards, decrying popular culture, the media and Ant and Dec.
Writing on Morrissey zine True To You, the singer/songwriter said that the Brits had nothing to do with music or Britain.
"The Brit Awards do not ask the public who they would like to see receive awards - for that would be to risk too much, yet the fierce insistence is that artists are rewarded for their prominence in the previous twelve months because, after all, 'it's what everybody wants'," he wrote.
"Thus, for 2015, we have MacDonna [Madonna], who had a quiet 2014 (but who is quite usefully about to release her new album!), yet here she is again promoting her frightening career on the Brit Awards even though her music has not ever said anything at all about British life."
Peta campaigns in pictures

Show all 12
Going on to dismiss the idea of pop artistry at the annual ceremony, Morrissey wrote that awards are a cynical incentive to produce quality music. "At its most honest, the Brit Awards are unfairly given to singers who, it is hoped, might be encouraged enough by the award to actually write a good song. Just as the Mercury Prize lands like a voodoo doll in the hands of the unlucky recipient (who is usually to be found selling mattresses ten months later), a Brit Award generally goes to a lot of shriveled young souls who have not earned it, yet none are likely to ask 'are you sure I deserve it?' - possibly because they know the reply."
Even popular TV presenters Ant and Dec didn't escape the singer's wrath in his diatribe. "Fittingly, the Awards will be hosted by light entertainers Ant & Dec, neither of whom have anything to do with music, but their presence indicates the modern hold and control that telly-culture now dominates over the world of modern music, as it reminds us how success in modern music is fully shaped by the light entertainment establishment."
Morrissey has never been known to be shy with his opinions. The vegetarian and animal-rights activist recently cancelled a gig in Iceland because the concert venue wouldn't agree to stop serving meat, and praised a bull for goring a matador.
Join our new commenting forum
Join thought-provoking conversations, follow other Independent readers and see their replies