Morrissey: Michael Eavis censored images I wanted to use during Glastonbury performance
The former Smiths frontman said Eavis had banned him from screening the film, when he performed at the festival in 2011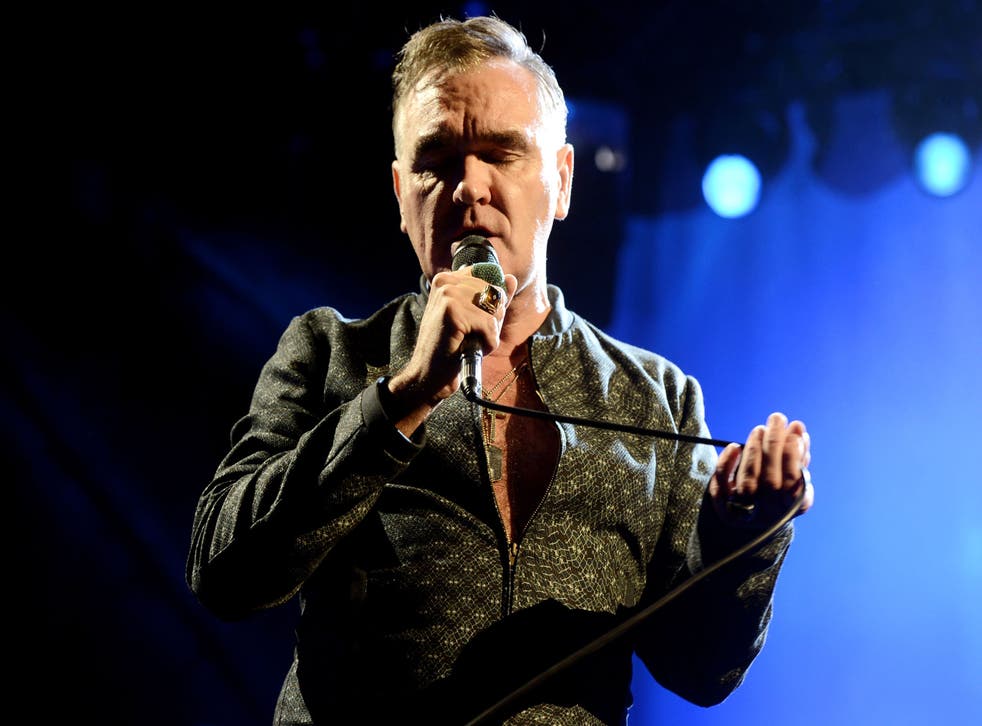 Morrissey has accused Michael Eavis, the Glastonbury founder, of censoring a performance in which he planned to use disturbing footage of factory farming to illustrate the song Meat Is Murder.
The former Smiths frontman, an avid campaigner for animal rights who has cancelled gigs at venues that serve meat, said Eavis had banned him from screening the film, when he performed at the festival in 2011.
In a post on the Morrissey fansite True To You, the singer described the dairy farmer and festival organiser as "the gentlemanly God of Glastonbury", and quoted him as saying his cows were "very happy."
Morrissey wrote: "What Michael Eavis meant by this statement was: WE are economically very happy because our cows have the highest milk yield in the county. No Glastonbury cow was available for comment, and no cows were heard laughing."
He added: "In 2011, I played Glastonbury and attempted to sing the song Meat Is Murder. Behind me, a screen that usually shows the many evils of factory farming remained blank.
"I was told that Michael Eavis had stopped the screening of the film because it wasn't indicative of how his dairy farm operated. He didn't quite understand that the poor souls in the actual film did not want to be there in the first place.
"Michael Eavis also went on to justify banning the film by saying it would 'upset' younger people." The singer called Eavis an "animal hater" for whom "there just cannot be enough bloodshed."
Last year Eavis' Glastonbury herd came fourth in a national annual production report compiled by the National Milk Records. The 303 cows produced 356kg of fat plus protein and 12,101kg of milk. Mr Eavis had yet to respond to a request for comment.
Morrissey, 55, screened the factory farming footage when he performed Meat Is Murder during his recent UK tour. Previously he left the stage at California's Coachella Festival in 2009 after complaining about the smell of burgers, telling the crowd he could smell "burning flesh".
Two years ago, he donated £10,000 to an anti-foie gras campaign after being paid the money by Channel 4, which had used one of his songs without permission in an advert for a Gordon Ramsay show.
Join our new commenting forum
Join thought-provoking conversations, follow other Independent readers and see their replies