Morrissey 'seriously considering' standing for Mayor of London
'There must be a governmental voice against the hellish and archaic social injustice allotted to animals in the United Kingdom,' Morrissey is quoted as saying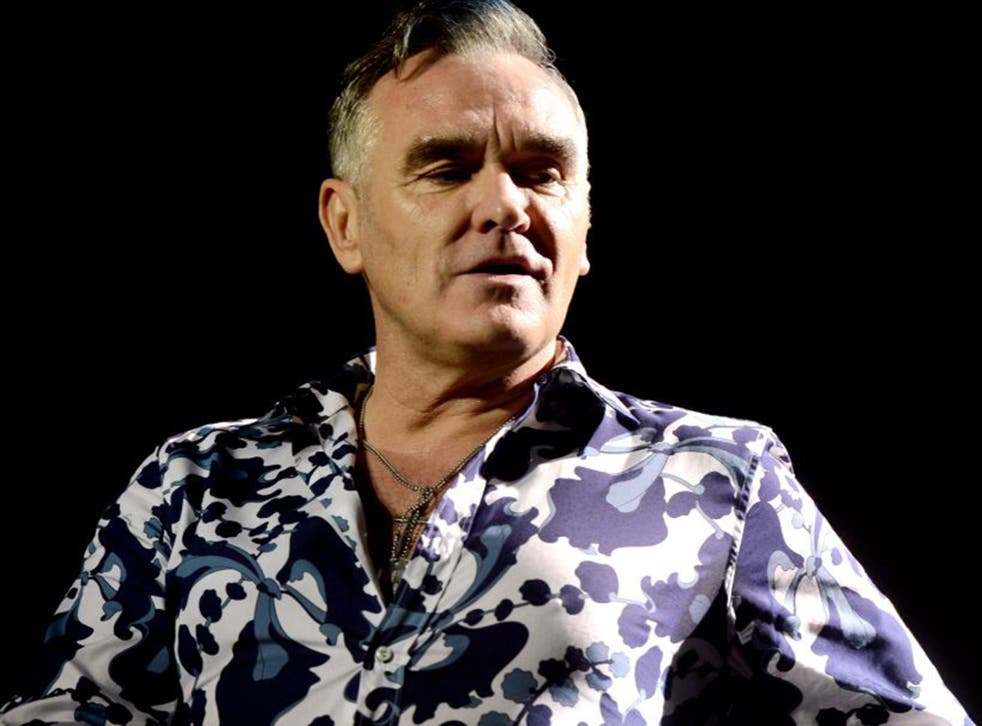 Morrissey has been asked to stand for Mayor of London and is said to be "seriously considering" the move.
The former Smiths frontman has been approached by the Animal Welfare Party - a small political party dedicated to animal rights, the environment and health issues.
According to the website True To You - the semi-official fan blog Morrissey has used to disseminate messages in the past - the 56-year-old is "considering the contest very seriously".
Morrissey issued a statement to the site in which he expressed his views on both animal welfare and the meat industry.
"Animal welfare groups cannot persist simply in order to continue to persist," he was quoted as saying.
"There must be a governmental voice against the hellish and archaic social injustice allotted to animals in the United Kingdom simply because those animals do not speak English, otherwise millions of very caring citizens are greatly concerned about issues that no one is able to do anything about."
Morrissey's most controversial quotes

Show all 29
Morrissey would need to garner 330 signatures in order to enter the mayoral race.
If successful, he could then take on Boris Johnson, the Labour candidate Sadiq Khan and Tory rival Zac Goldsmith in the contest for City Hall.
Animal Welfare Party leader Vanessa Hudson told The Independent that the political party had approached the Lancashire-born singer.
"I can confirm that Animal Welfare Party has asked Morrissey to consider standing as a candidate for us in the upcoming election for Mayor of London.
"We'd like to see the mayoral contest include the views of a candidate who would seek to champion London not only as a world leading city for people but for animal welfare too.
"Throughout his career Morrissey has been a trailblazer. We'd like to see London's mayoral election capturing the interest of a wider range of the electorate, particularly younger voters and we feel Morrissey could well be the figure able to achieve that in the final few weeks of the campaign".
Morrissey's statement also included a reference to Jamie Oliver - the TV chef who he has lambasted in the past.
"If animal serial killer Jamie Oliver feels so passionate about including 'kid meat' (young goat) into the human diet, would he consider putting forth one of his own kids (children) for general consumption? If not, why not?" he is quoted as saying.
In January 2014, Morrissey criticised Oliver for cooking "flesh blood" and later that year claimed the British chef should be gassed.
"It would be a great help if Princess Anne gassed Jamie Oliver. He's killed more animals than McDonald's," he told Irish magazine Hot Press.
The Animal Welfare Party lists Twiggy Lawson, Meg Matthews and Benjamin Zephaniah as their celebrity supporters on their website.
Join our new commenting forum
Join thought-provoking conversations, follow other Independent readers and see their replies