Nadiya Hussain wins Great British Bake Off: Twitter users troll Theresa May over the 'Great' British winner
Hussain emerged triumphant from the baking competition with her lemon drizzle wedding cake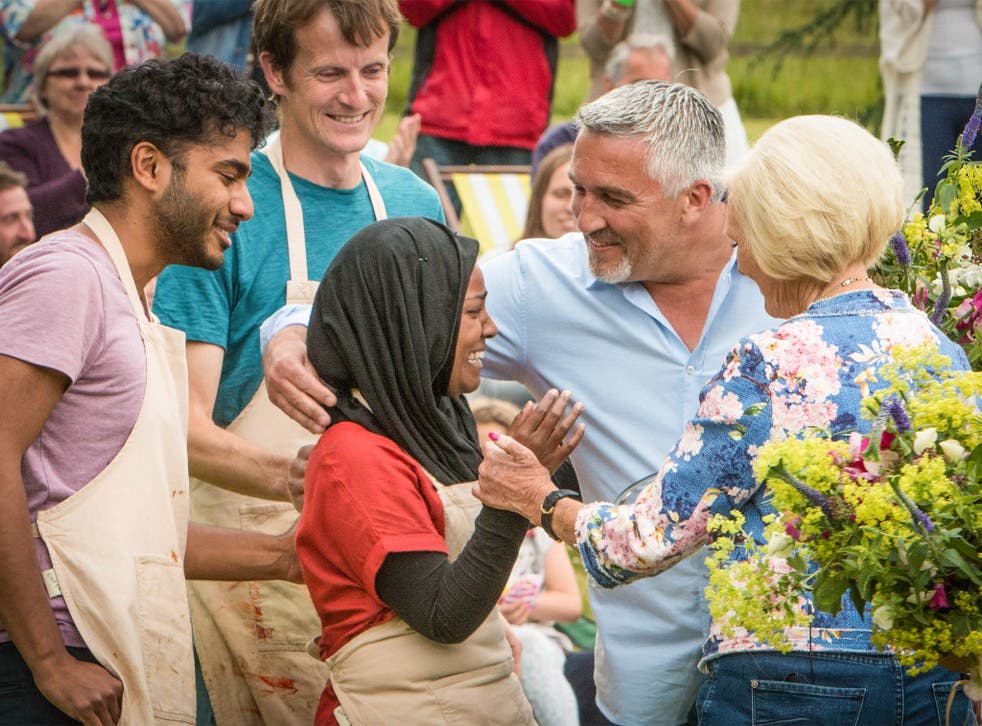 Jubilant Twitter users are trolling Theresa May after Nadiya Hussain, a British woman of Bangladeshi origin, was crowned the winner of the Great British Bake Off contest.
The 30-year-old from Leeds became known for her expressive face, self-deprecating humour and imaginative creations, making her the favourite to win the popular BBC baking contest.
She created a beautiful lemon drizzle cake in the final to mark the wedding cake she never had because of marrying in Bangladesh. Her victory prompted some to taunt the Home Secretary, who provoked outrage by claiming high levels of immigration would prevent a cohesive society from forming.
"There is a limit to the amount of immigration any country can and should take," she told the Conservative conference earlier this week.
"Because when immigration is too high, when the pace of change is too fast, it's impossible to build a cohesive society. It's difficult for schools and hospitals and core infrastructure like housing and transport to cope."
May was accused of vilifying immigrants by peddling "nonsense" myths about immigration by The Institute of Directors, a leading business group, who said they were "astonished by the irresponsible rhetoric and pandering to anti-immigration sentiment" in her speech.
Best Great British Bake Off innuendos

Show all 6
May also vowed to crack down on rules for refugees claiming asylum, a pledge that came in the middle of an escalating humanitarian crisis.
Join our new commenting forum
Join thought-provoking conversations, follow other Independent readers and see their replies