Napalm Death's Barney Greenway urges metal fan President Widodo to show mercy to British death row grandmother Lindsay Sandiford
Grindcore frontman pens an open letter to the Indonesian President for the humane treatment of the woman arrested on drugs charges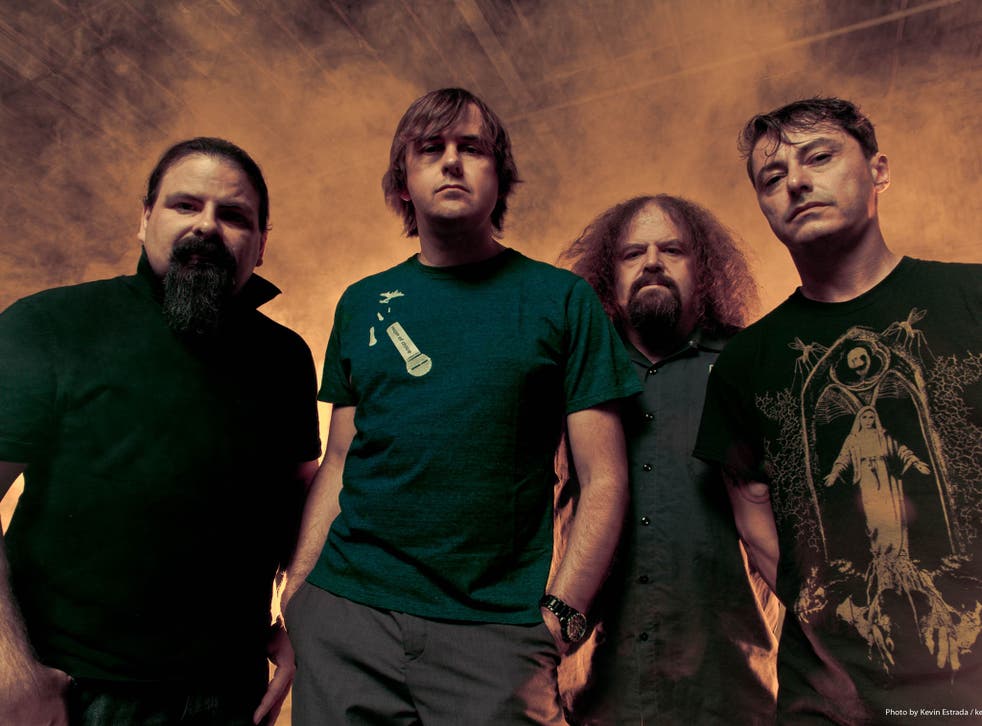 Barney Greenway, the frontman of Grindcore pioneers Napalm Death, has once again called on Indonesian President Joko Widodo to save the life of a prisoner imminently facing death for drug smuggling in Bali.
Last week, the musician appealed to the politician, who is a fan of his band, for the humane treatment of two Australian metal devotees, Andrew Chan and Myuran Sukumaran, facing execution for their part in heroin trafficking in Indonesia.
Now, the political vocalist has penned an open letter to President Widodo urging him to show "mercy and restraint" to Lindsay Sandiford, the 57-year-old British grandmother facing death by firing squad within a few weeks.
Sandiford was arrested with £1.6 million of cocaine when she arrived in Bali from Thailand in May 2012.
She claims she was forced to mule the illegal cargo by dealers who threatened the lives of her children.
She has appealed to the UK Foreign Secretary Philip Hammond, who is due to visit Indonesia this month, but claims she has thus far been granted no legal representation. Sandiford says she could not afford to pay for a lawyer to defend, and so had been denied her right to file for clemency and challenge her death penalty ruling.
In an open letter, first published by The Independent, Greenway writes:
Dear Mr Widodo,
I am writing to you again to appeal for mercy and restraint, this time regarding the case of Lindsay Sandiford, a prisoner from the UK who it would seem is facing the prospect of imminent execution on the grounds of cocaine trafficking.
My request for a considered, humane perspective extends to all prison detainees, but particularly in the case of Lindsay Sandiford it would appear that she was under duress to transport drugs, with her family under threat if she did not comply.
Speaking generally, there have been countless miscarriages of justice and excessive punishments throughout history, and when the designated penalty is death I would suggest that someone potentially faced with no option but to bow to such a threat deserves far greater hearing and protection from the gravest of penalties.
Currently, Lindsay Sandiford has not seemingly been afforded the legal resources to present her case, so to deal with her case in the cruellest way would be to do so on a partial hearing of the facts at hand and not upon any form of justice as I understand the concept.
For the second time, Mr Widodo, I would ask you to raise yourself above the threshold of all those in power that merely pretend to make changes for the better. To my mind, your election platform promises of moves toward a more egalitarian civic structure means protection at all levels - and capital punishment can only take things backwards in that respect.
I ask you to please keep these promises at the forefront of your mind and urgently give your attention to Lindsay Sandiford's plight.
In peace and hope, as ever
Mark 'Barney' Greenway (Napalm Death)
President Widodo is yet to respond to Greenway's plea.
The Foreign Office told the BBC that it was "closely following" Sandiford's case and stood "ready to provide support at this difficult time, if it is requested".
"The UK strongly opposes the death penalty in all circumstances without exception," a spokesperson in Indonesian capital Jakarta said. "We have made representations about the death penalty to the Indonesian government, and we will continue to do so."
Last month, six people were executed in Indonesia on drug offences, five of which were foreign prisoners.
Widodo has announced that he would reject all clemency appeals from drug convicts.
Join our new commenting forum
Join thought-provoking conversations, follow other Independent readers and see their replies