Natalie Portman says Jewish community should focus less on the Holocaust
The actress believes other atrocities should also be emphasised in education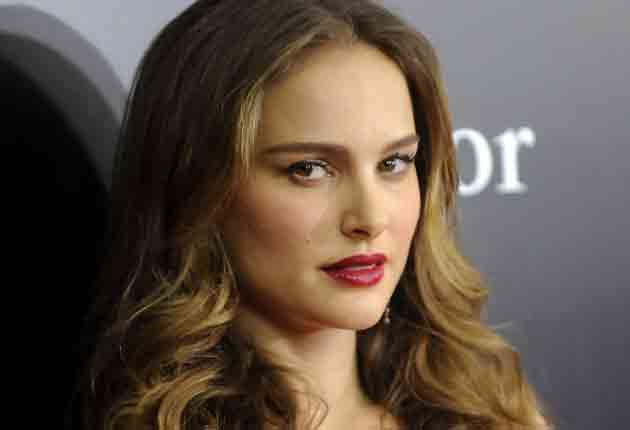 Natalie Portman is calling on the Jewish community to question how much emphasis they place on the Holocaust in comparison to other atrocities.
The actress recently directed and starred in A Tale of Love and Darkness, an adaptation of the Israeli writer and journalist Amos Oz's memoir about the creation of Isreal.
Portman was born in Jerusalem and lived there until she was three, when her family emigrated to the US. In America, she was educated at Jewish schools and learned about the Holocaust and the events leading up to the birth of Israel.
The 34-year-old told The Independent this experience led her to question how much the Holocaust, during which 11 million people were killed, is placed at the forefront of education and whether it is right to prioritise it above other tragedies.
"I think a really big question the Jewish community needs to ask itself, is how much at the forefront we put Holocaust education," she said. "Which is, of course, an important question to remember and to respect, but not over other things."
Portman said she arrived at this conclusion after visiting a museum about the Rwandan Genocide and realising this was not something she had been taught about in school despite it taking place while she was a student.
"I was shocked that that [genocide] was going on while I was in school. We were learning only about the Holocaust and it was never mentioned and it was happening while I was in school. That is exactly the type of problem with the way it's taught. I think it needs to be taught, and I can't speak for everyone because this was my personal education.
"We need to be reminded that hatred exists at all times and reminds us to be empathetic to other people that have experienced hatred also. Not used as a paranoid way of thinking that we are victims. Sometimes it can be subverted to fear-mongering and like 'Another Holocaust is going to happen'. "
She claimed the focus should now be on engendering an understanding that hatred exists against all kinds of people and to use this knowledge as something that encourages empathy, as opposed to paranoia.