Naz Shah: Bradford West's Labour candidate pens emotional open letter explaining why she wants to be an MP
Shah wants to advocate women's rights, after her own mother was jailed for killing the man who abused her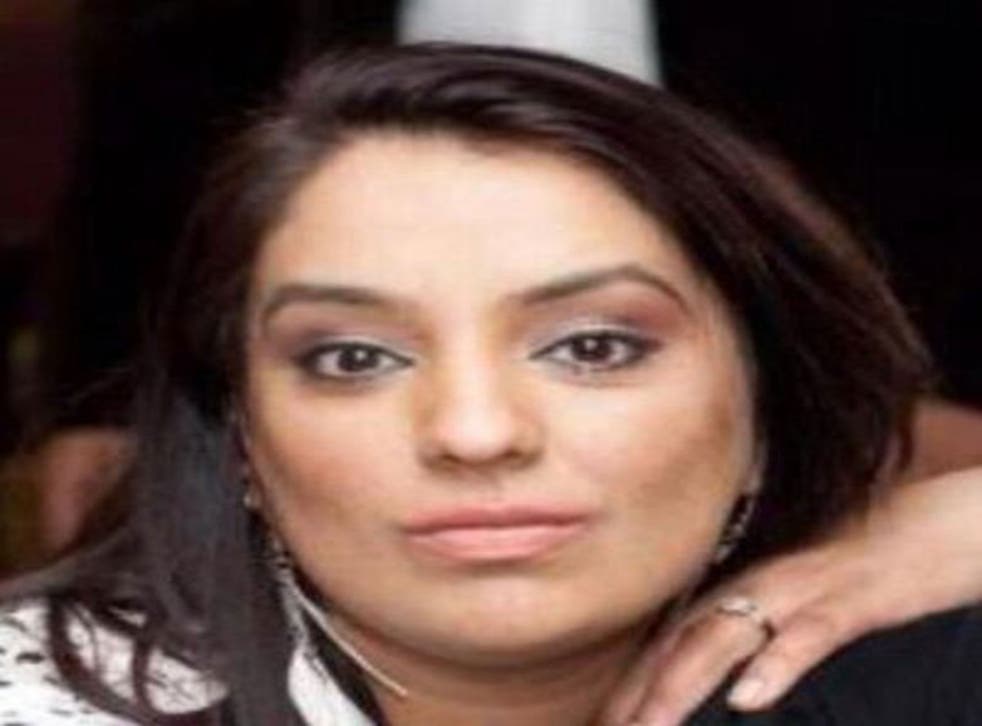 People who believe that politicians are all the same cannot yet have heard of Naz Shah.
The women's rights campaigner, who was selected as Labour's candidate in Bradford West only last week, has suddenly found herself thrust into the public eye after publishing a remarkable account of how her life has been defined by extreme poverty and violence.
Ms Shah, who is hoping to unseat Respect's George Galloway at May's general election, was born and raised in Bradford. At the age of six, her father abandoned the family to elope with their neighbour's 16-year-old daughter, leaving them destitute.
"I remember being thrown into the back of a taxi with black bin liners full of our belongings and packed off from the family home," she wrote. "We never really saw the end of black bin liners over the next few years as we moved from squalor to squalor, 14 times in less than two years, from back-to-back houses where the toilet was outside, to rat-infested damp houses where we lived and slept in just one room."
Ms Shah was sent to Pakistan at the age of 12 to escape her mother's violent drug-dealing partner, only to be forced into an arranged marriage. Her mother, who remained in the UK, eventually decided to take the law into her own hands and poisoned her abuser's food, serving 14 years in prison for murder.
"Following years of antidepressants, failed suicide attempts and feeling desperate and destitute, she snapped," Ms Shah wrote. "I remember the first day I visited my mother at New Hall Prison. When I left it was like leaving a crying child at nursery for the first time – I now became a mother to my mother. We lost the house, we lost everything and the moving around started all over again."
With the help of local charities, Ms Shah successfully campaigned for her mother's sentence to be reduced. She was released from prison in 2000.
In her account, published by the website Urban Echo, Ms Shah recalled how she returned to Britain after leaving her own husband, who she claimed had also become abusive "used his fists to communicate", to become "a mother to my two siblings". She worked a variety of jobs, first at a hospital laundry service and then in a factory packing crisps before joining the Samaritans and later the NHS.
Now the chair of mental health charity Sharing Voices Bradford, Ms Shah said her selection as a Labour candidate was about "the recognition of inequality in society" and that she wanted to succeed for the sake of her mother and her own three children.
"It's my way of making things right, because if I've learnt anything, I have learnt that through compassion we can change the world," she wrote. "We cannot change things through just complaining, we must be part of the solutions and we must have conversations – real, meaningful and honest conversations not only with ourselves but with our families, our communities and beyond."
Ms Shah was not Labour's first choice to contest Bradford West. She replaced Amina Ali, a councillor in the London borough of Tower Hamlets, who said the campaign would cause "massive disruption" to her family life. Labour faces a difficult task to unseat Mr Galloway, who won a by-election in 2012 and holds a majority of more than 10,000.
Although she was only selected a week ago and is virtually unknown in the political world, Ms Shah said she had already started receiving online abuse. "I had not reached home following my selection and I had at least two new fake Twitter accounts set up in my name," she wrote.
"Already my 'character' has been attacked and desecrated through social media and trolling. The smear campaign that has started has been some of the most vicious and disgusting I have seen. But it does not scare me, will not change me, and it in fact fuels my passion for change more."
Register for free to continue reading
Registration is a free and easy way to support our truly independent journalism
By registering, you will also enjoy limited access to Premium articles, exclusive newsletters, commenting, and virtual events with our leading journalists
Already have an account? sign in