Eight reasons you need to support Prince Hubertus von Hohenlohe at the Sochi Winter Olympics
Chiefly, he has a pop career as 'Andy Himalaya'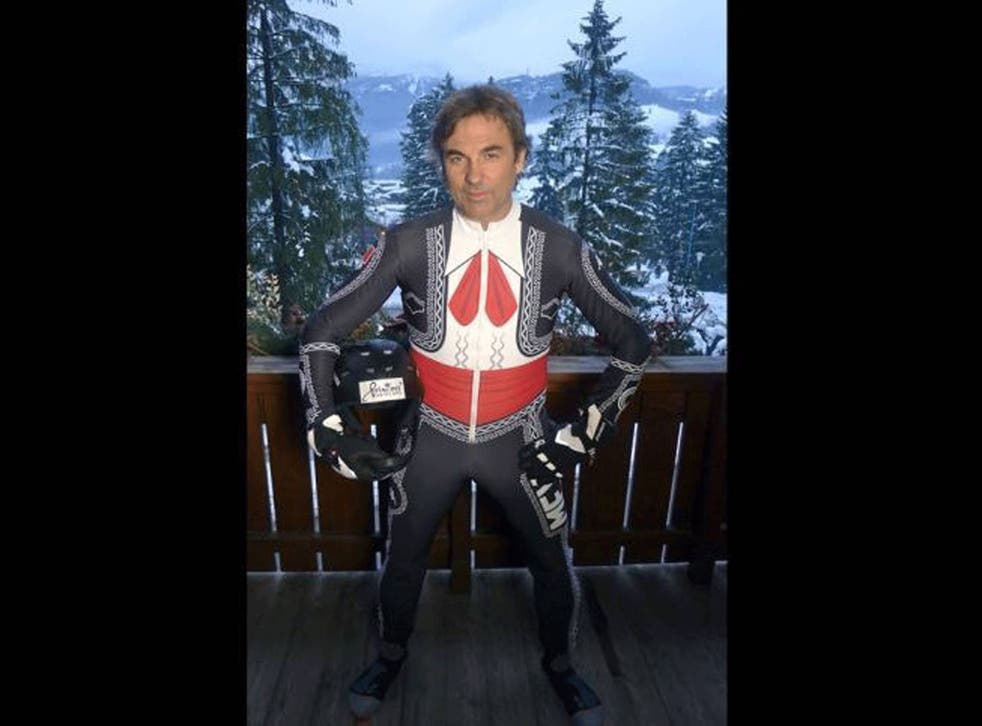 Mexican slalom skier Prince Hubertus von Hohenlohe has been labelled 'the most interesting Olympian in the world'. The reasons behind it are stunning and plentiful.
Firstly...
1. He will be the second-oldest winter Olympian in history
As the sole representative of Mexico, he will take part in the slalom at the age of 55.
2. He will participate in a skin-tight Mariachi costume
Prince Hubertus will do this to honour his Mexican heritage. Having the best uniform at Sochi "is a medal I need so urgently" he says (though he might face competition from the Norwegian curlers, but definitely not Team USA).
Past race costumes saw him dress as a desperado, complete with pistols and bandoleros.
3. In spite of this, he's not actually very Mexican
Growing up, living and competing in Austria, he gauges himself at about one-eighth Mexican and claims to have been born there mostly for the novelty of it - only competing for Mexico as it's much easier to get on the ski team.
"We always wanted to have one member of the family [who was] Mexican," he says. "So they chose that I was going to be born in Mexico. That was the idea."
4. Nor is he really a prince
Hubertus is descended from the royal family of a German principality that hasn't existed for over 200 years.
5. He has been competing in Olympic skiing since 1984 and has never won a medal
Five games have been and gone without decoration for Prince Hubertus, and he's not expected to make waves in the slalom in his sixth.
6. He is a pop star
Skiing is only a hobby for Von Hohenlohe - he has also released eight albums under the excellent monikers 'Royal Disaster' and 'Andy Himalaya'.
7. He is a photographer
Be sure to check out his 2005 exhibition 'It's Me!', which featured exclusively pictures of himself.
8. He is leading the charge of a country he doesn't know much about
"Until I went to Mexico recently to make a documentary, I never realized what a beautiful, amazing, rich past and culture they have and what a proud people they are," he said recently.
Join our new commenting forum
Join thought-provoking conversations, follow other Independent readers and see their replies