Ann Rule: Author who was asked to write about a serial killer before discovering that it was her friend, Ted Bundy
She went back to killers' childhoods to find clues about why they did what they did but her books focused on victims and she became an advocate for victims' rights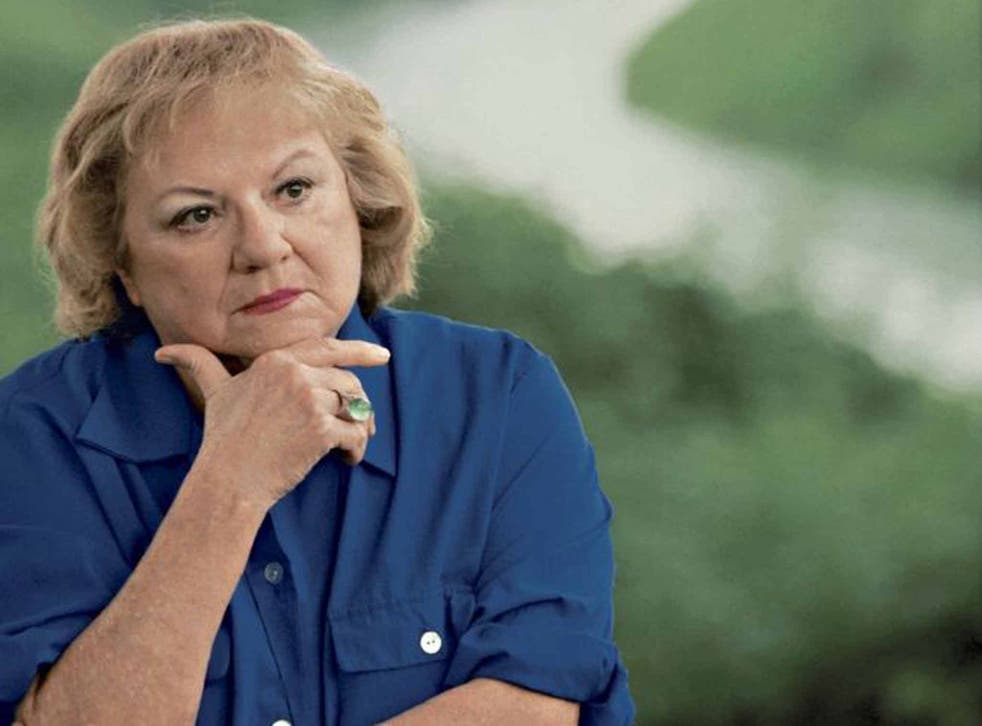 Ann Rule was a true-crime writer who signed a contract to write a book about an unknown Seattle serial killer. Six months later he was identified as her co-worker Ted Bundy, who had shared the night shift on a suicide helpline.
Rule all but reinvented the hitherto male-dominated true crime genre by focusing on the victims. She wrote more than 30 books, including The Stranger Beside Me, which profiled Bundy. Rule and Bundy met in 1971. Some time after they had worked together, Rule thought she recognised him from police descriptions and tipped them off, though they failed to follow up her lead.
Bundy began killing female college students in Washington state around 1974. After he was initially arrested for kidnapping in 1975 in Salt Lake City, Rule had lunch with him in Seattle, telling him, "I cannot be completely convinced of your innocence." He was executed by electric chair in Florida in 1989 for the 1978 rape and murder of a 12-year-old girl. He had been found guilty of two other 1978 killings and suspected in 20 to 40 others. Authorities said he confessed to at least 23 of them in the hours before his execution. Rule's book on Bundy, her first and most famous, was published in 1980; she corresponded with him until his death.
"I tried, literally, to save his life," she wrote. "I began to phone Washington state agencies to try to arrange something that would allow Ted to confess to me, and, through plea bargaining, to be returned to Washington for confinement in a mental hospital."
Rule, who worked briefly at the Seattle Police Department when she was 21, began writing for magazines including True Detective in 1969. She published more than 1,400 articles, mostly on criminal cases. She said she was fascinated by killers' lives, going back to their childhood to find clues about why they did what they did. But her books focused on victims, and she became an advocate for victims' rights.
"By deciding to focus her books on the victim, Ann Rule reinvented the true crime genre and earned the trust of millions of readers who wanted a new and empathetic perspective on the tragic stories at the heart of her works," Carolyn Reidy, president of Simon & Schuster, said in a statement.
After she attended workshops on crime topics from DNA to arson, local law enforcement, the FBI and the Justice Department started turning to Rule for her expertise on serial murders. She aided the Green River Task Force as they sought another Seattle-area serial killer, passing along tips that her readers shared. She wrote a book about the case, Green River, Running Red. She was
Rule was born in 1931 in Lowell, Michigan; her mother was a schoolteacher, her father a sports coach. She graduated from the University of Washington in creative writing, having taken supplementary courses in psychology and criminology. Earlier this year two of her sons were charged with stealing money from her. Her daughter is Leslie Rule, a thriller writer who also writes about paranormal subjects.
Ann Stackhouse, writer: born Lowell, Michigan 22 October 1930 or 1931; married William Rule (four children); died Burien, Washington 26 July 2015.
Join our new commenting forum
Join thought-provoking conversations, follow other Independent readers and see their replies