Boris Johnson boasts: 'I can drink an awful lot at lunch, like my icon Winston Churchill'
London mayor says he can be fit enough to work after a 'liquid lunch'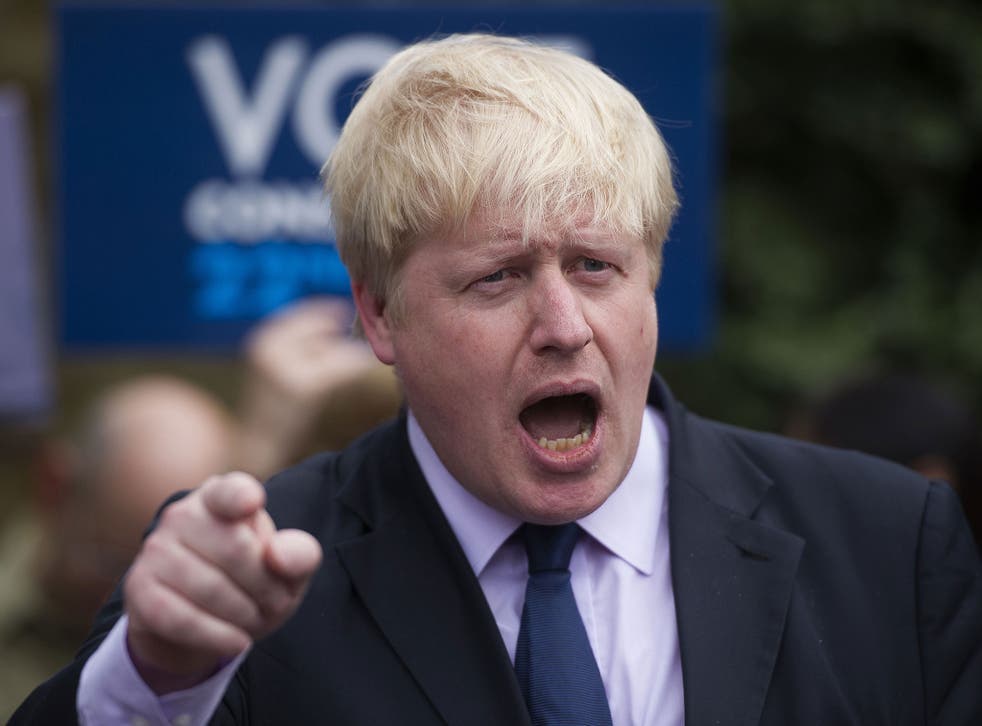 Boris Johnson paid homage to his hero Winston Churchill by claiming that he can also drink "an awful lot" of alcohol at lunch and be able to carry on working.
The London Mayor said he is "genuinely obsessed" with the wartime prime minister in an interview with Radio Times about his new biography on the iconic British leader.
Mr Johnson expressed admiration at Churchill's ability to drink whiskey at breakfast, work all day and then sit down to write 2,000 words for his latest book after a booze-fuelled lunch and dinner.
He said: "I mean, what was he on? How did he do it? He was incredible. I was trying to think of somebody in our profession that could do that still…"
"I mean, I can drink an awful lot at lunch and then write very fluently and fast. But if I drink at dinner, it just peters off," he added.
Despite his claim to be able to remain eloquent after a "liquid lunch", Mr Johnson came under fire five years ago for describing his £250,000 salary for his Daily Telegraph columnist side job as mere "chicken feed".
He is also reported to have said on the BBC's HARDtalk that he wrote columns "as a way of relaxation ... on a Sunday morning."
In the Radio Times interview published today, Mr Johnson said that Churchill would have been a Tory supporter, not a Ukip man, if he were still alive today.
The politician and former journalist is pitted to become David Cameron's rival in a bid to head the Conservative Party in next year's general election.
He said: "I fought two quite heavy-duty elections, which had quite a bit of national scrutiny, and I genuinely think that what people are interested in is how you are going to build more homes in London, fight crime, bridge the gap between rich and poor.
Boris Johnson's defining moments

Show all 32
"Do you have a vision for society? Those things are a million times more important," he said.
Mr Johnson also stated that he has matured as a politician and is more serious than when he first held shadow ministerial posts at the Commons.
"I think probably it's true that I have changed as a politician, yes.
"The experience of running London for six or seven years has shown me what you have to do to get things done, and the energy and the application you have to put into it," he added.
Join our new commenting forum
Join thought-provoking conversations, follow other Independent readers and see their replies