Boris Johnson compares George Clooney to Hitler as Mayor of London wades in on Elgin Marbles row
Boris Johnson has wades in on the Parthenon row, and compares the Hollywood actor to one of the evilest men in history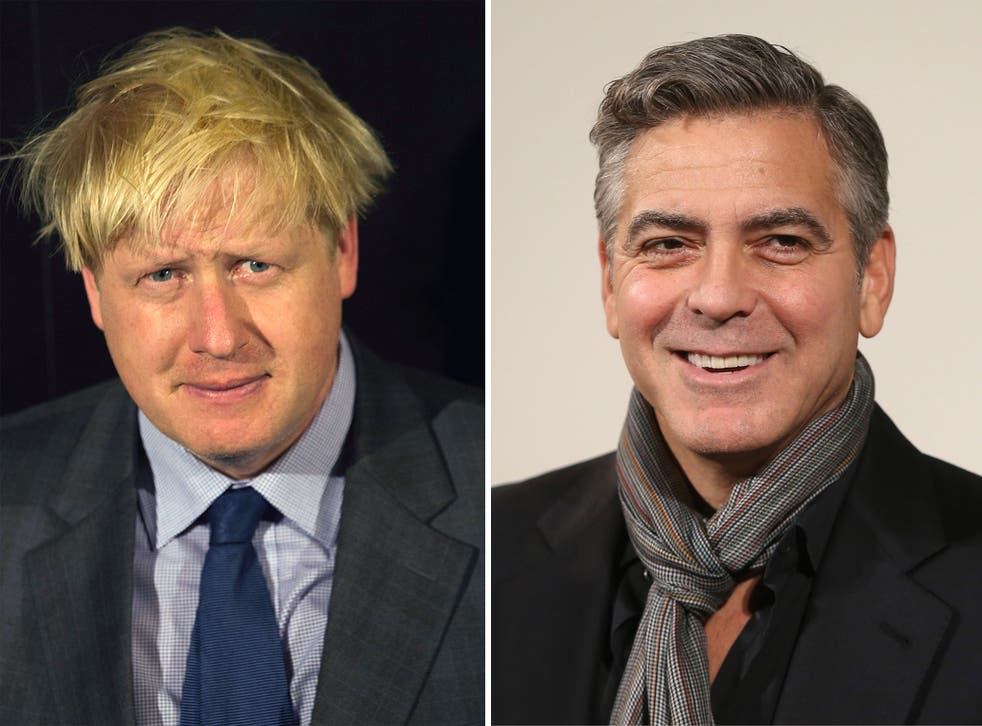 First he describes Nick Clegg as David Cameron's 'condom'.
Now Boris Johnson has waded in on the row over the Elgin Marbles, and compared affable Hollywood heartthrob George Clooney to one of history's evilest men.
His wildly exaggerated differentiation comes after the actor voiced his opinion on the sculptures, which were taken to Britain from the Parthenon in Greece in the 19th century, during a press conference to promote his new film, The Monuments Men.
Set in World War II, the movie, which Clooney has directed, written and stars in, is about a platoon of soldiers on a mission to rescue art masterpieces from Nazi thieves and return them to their owners.
"Even in England the polling is in favour of returning the marbles from the Pantheon [sic], the Pantheon marbles," he said.
In pictures: politicians do the silliest things

Show all 23
He went on to add that parts of the Parthenon has been given back by the Vatican already, and that returning the pieces displayed at the British Museum was
"probably the right thing to do".
Johnson has since leapt to London's defence, saying: "Someone urgently needs to restore George Clooney's marbles.
"Here he is plugging a film about looted Nazi art without realising that Goring himself had plans to plunder the British Museum.
"And where were the Nazis going to send the Elgin marbles? To Athens! This Clooney is advocating nothing less than the Hitlerian agenda for London's cultural treasures," he told the Telegraph. "He should stuff the Hollywood script and stick to history."
But Clooney's claims did not go unsupported.
Enter co-star Bill Murray: "There's plenty of room in Greece," he said. "England could take the lead on this."
Murray said that if the Marbles were reunited in Athens, he felt sure that Greece would "loan it back every once in a while".
Clooney was asked if he planned to go to the British Museum, where the sculptures are kept, but said they had to head to France to "insult the Parisians" with "something about the Mona Lisa and Italy".
Join our new commenting forum
Join thought-provoking conversations, follow other Independent readers and see their replies