Former East 17 frontman Brian Harvey turns up at Downing Street and 'demands to speak to Prime Minister'
The Met Police confirmed that it was a "minor disturbance" and that no-one was arrested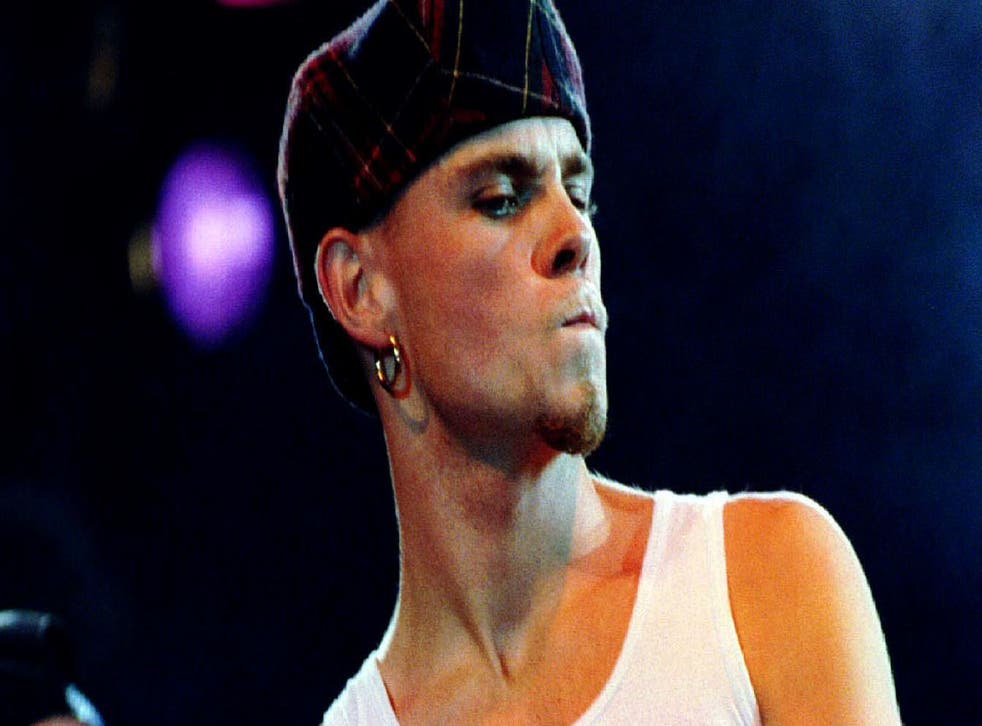 Brian Harvey has been pictured outside Downing Street demanding to speak to Prime Minister David Cameron.
The frontman for Nineties boyband East 17 was photographed speaking to police officers outside Number 10 while holding a ring binder.
He had turned up at about 1.50pm and witnesses said Harvey was exclaiming that he had evidence of how much money the government had stolen from him.
"He then (oddly) kept shouting 'you'll all be dancing to my no.1 single at Christmas'," the witness told the Daily Star.
It is not known what the ring binder contained.
A spokesman for the Met Police told The Independent that it was a "minor disturbance outside the gates. Officers spoke to a man there - there were no arrests."
Harvey's representatives have been contacted for comment.
While many on Twitter have ridiculed the singer for the stunt, others have expressed concern that it is indicative of mental health issues and should not be laughed at.
Harvey suffered serious injuries in 2005 after falling underneath the wheels of his own Mercedes.
He said that he had felt ill after devouring jacket potatoes, had leant out of his car to be sick but was pulled underneath it, shattering his pelvis.
His manager had said that while the singer had previously suffered with depression and had a "reasonably unstable" mental state, it was not a suicide attempt.
Join our new commenting forum
Join thought-provoking conversations, follow other Independent readers and see their replies