Britney Spears' father 'punched ex-manager Sam Lutfi', court hears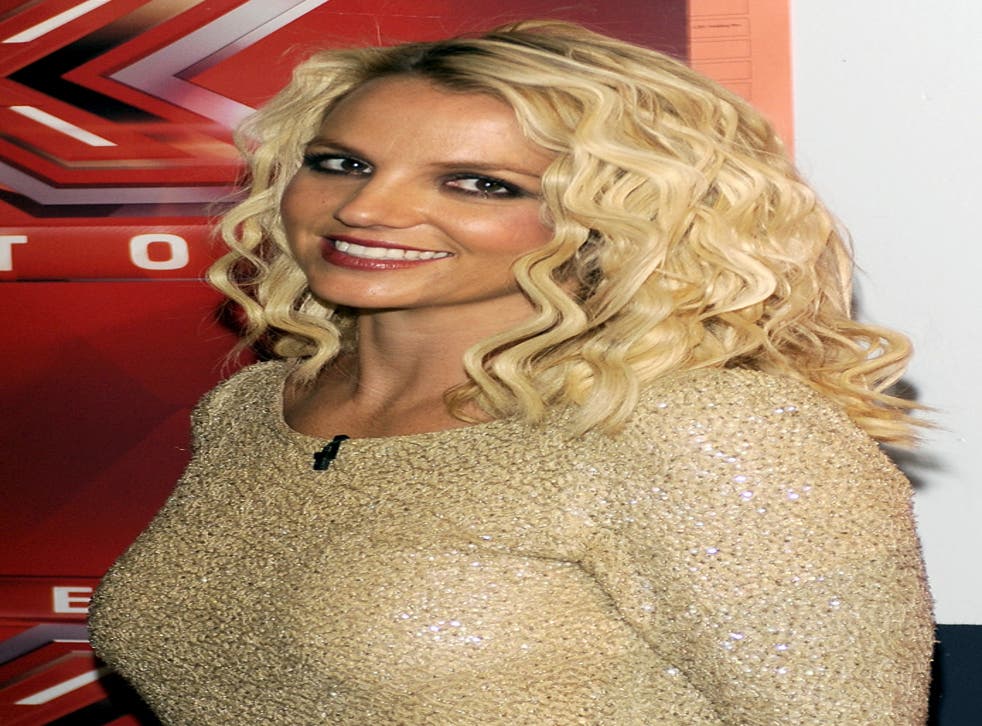 Britney Spears' self-styled ex-manager told a Los Angeles court of a scene of domestic warfare, saying the superstar's father chased him around a kitchen, punched him and threatened his life.
Sam Lutfi, who is suing Spears' parents for defamation, gave evidence as they watched from across the courtroom.
He denied accusations made in a book by Lynne Spears that he was a Svengali who became the gatekeeper of her daughter's world, locking her parents out of her life.
He contends he was a benevolent caretaker who protected Britney during her highly-publicised meltdown.
Mr Lutfi's evidence concluded in dramatic fashion as he was overcome by tears while describing the aftermath of the publication of the book.
"After the book came out, there was a huge spike of death threats that were pretty bad," he said. "People I know were shunning me. websites were created to kill me. People wished I was dead. People wished my family ... ". He did not finish the sentence because he was crying.
"How did it make you feel," asked his lawyer Joseph Schleimer.
"Depressed, anxious and suicidal," Mr Lutfi said.
Mr Lutfi told of days leading to Spears' admission to a hospital psychiatric unit and jurors saw a video of the star ordering him around outside her home hours before she was taken away.
She was demanding that he let her drive her car and told him to get in the passenger seat. The scene outside her home was surreal, with TV lights and paparazzi surrounding her.
Mr Lutfi said Britney feared her father Jamie and fled her home when she heard he was coming. Mr Lutfi said the father confronted him twice and punched him on the second visit.
"Jamie came barging into the house. He lunged at me and chased me around the kitchen island. He was spitting, yelling, shouting at me, and said I had hurt his daughter and he was going to beat the hell out of me and I'd better get out of the house," Mr Lutfi said.
After 10 minutes, he said, Jamie Spears was escorted out by security guards. But the next morning, he got into the house again and the battle resumed.
"He cornered me in the kitchen, punched me in the solar plexus and threatened to kill me," Mr Lutfi said.
"How did it feel?" Mr Schleimer asked.
"It hurt," Mr Lutfi replied.
Asked what he did, he said: "I ran to the game room and locked myself in."
A lawyer for Spears, 30, said in opening statements that her father never physically assaulted Mr Lutfi and merely touched him on the chest.
With Mr Schleimer reading excerpts from Lynne Spears' book, Mr Lutfi methodically denied every one of her accusations.
"Were you in complete control of Britney's life?" Mr Schleimer asked.
"No," Mr Lutfi said.
"Did you attempt to keep Britney's family away?" he was asked. "To the contrary, sir," Mr Lutfi answered.
He denied cutting wires to phone lines in the house and hiding Britney's mobile phones. He also said he never drugged the superstar.
Court proceedings will resume today.
Mr Lutfi is suing for damages for defamation and for a 15% share of the millions of dollars Britney made while he was with her.
The singer remains under the guardianship of her father and has been told by a judge not to attend or give evidence in the trial.
She has made a remarkable comeback from her hard times, now acting as a judge on TV's The X Factor.
Join our new commenting forum
Join thought-provoking conversations, follow other Independent readers and see their replies