Call me Kuchu: The life and death of a gay rights campaigner
Film out this week shows final year of Ugandan victim of homophobia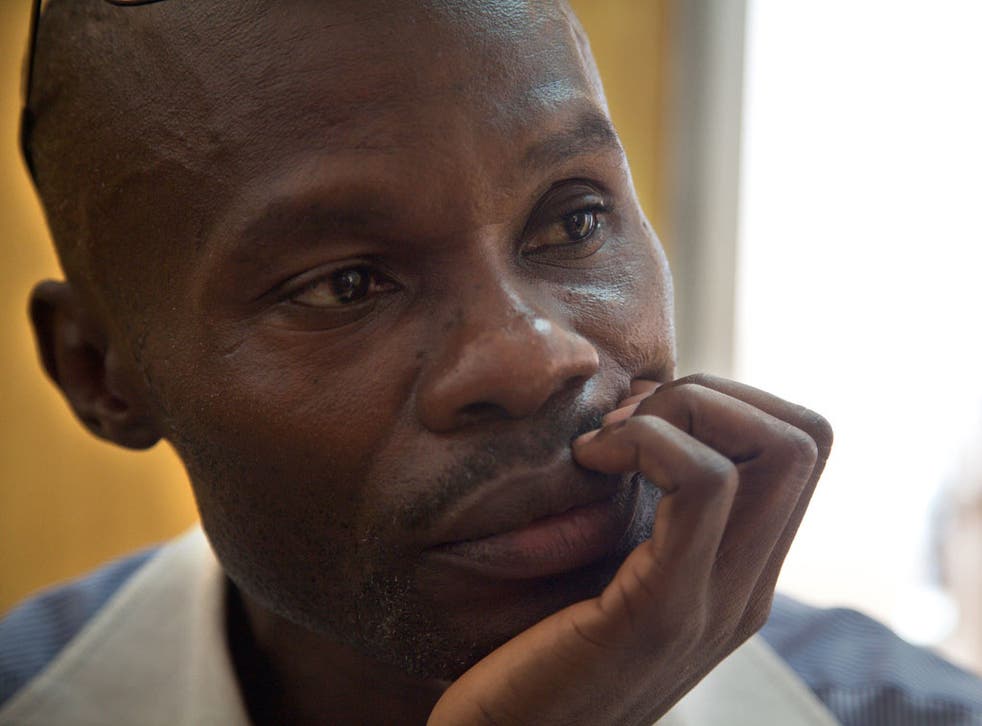 When a newspaper published the names and addresses of prominent Ugandan gay rights activists two years ago, under a banner suggesting they be hanged, it was only a matter of time before David Kato was attacked in his house.
And so, in January last year, twelve months into filming the life of the Ugandan gay rights campaigner, a documentary became an obituary. The film's two directors transformed their attempt to document the gay community in one of the most homophobic countries in the world into an exclusive insight into the final 12 months of Kato's life. Their award-winning film, Call Me Kuchu, highlighting some of the most brutal aspects of homophobia in Africa, will be released nationwide on Friday, just two days before The Independent on Sunday's annual Pink List celebrates the 101 most influential lesbian, gay, bisexual and transgender (LGBT) people in the UK.
Kato had been campaigning against Uganda's anti-homosexuality bill, which was calling for life imprisonment for homosexuals, the death penalty for "aggravated homosexuality" and prison for anyone who failed to turn in a known gay person.
Katherine Fairfax Wright and Malika Zouhali-Worrall had spent a year chronicling the underground LGBT scene in Uganda, when they heard Kato had been killed. "We felt this huge responsibility, knowing we had documented the last year in the life of a hugely important figure in global LGBT rights," Wright said. "We knew we needed to put his name and story out as widely as possible; it was a big weight on our shoulders."
The activist, widely regarded as Uganda's "father of gay liberation", was killed weeks after he sued the country's Rolling Stone newspaper for publishing the names of 100 gay people, including his own, under the slogan, "Hang them". Even at Kato's funeral, the priest called for the "total destruction" of LGBT activists, or kuchus, as they are known.
Naome Ruzindana, a 37-year-old mother of two, a lesbian, and one of Kato's closest friends, appears in the film. She was so traumatised by his death that she left Uganda for Sweden, where she was granted asylum.
"When I heard the news, I didn't believe it. It wasn't until I reached David's home, and I saw the blood in the sitting room, saw many people crying, and his mother, that it entered my brain that David was dead," she said. "I had received death threats too, but never bothered about them. After his death, this intensified, and soon I was advised to leave."
Frank Mugisha, executive director of Sexual Minorities Uganda, where Kato used to work, is still in Uganda. He has been in a relationship for five years, and faces constant verbal and physical abuse. "I think about David every day," he said. "He was always concerned with other people's safety before his own. He cared about all rights, not just LGBT rights. I think about him when I go through the lobbies of Parliament, when I go visit someone in prison, or in hospital. It was like I lost half of me – we used to do it all together."
Zouhali-Worrall explained she wanted to convey the "gutsy" character of the LGBT movement in Uganda, as well as its political side.
"David was passionate, determined, and had a really good sense of humour," she said.
Nominate now!
The IoS Pink List is published next Sunday, 4 November. Nominations, which close today, can be emailed to pinklist@independent.co.uk and entered online at ind.pn/RMMs8i. Tweet: @IndyOnSunday #pinklist
Join our new commenting forum
Join thought-provoking conversations, follow other Independent readers and see their replies