Ched Evans petition over potential Oldham signing becomes one of the fastest-growing ever
Over 24,000 people have signed the petition, which is addressed to Oldham Athletic FC chairman Simon Corney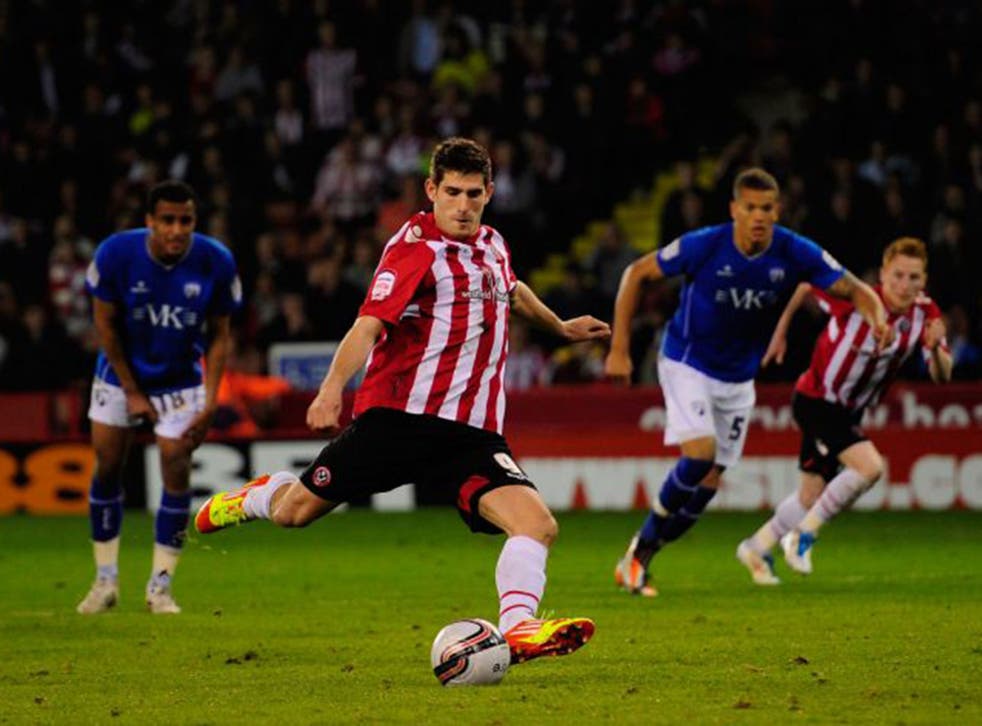 The petition against signing convicted rapist Ched Evans to Oldham Athletic has attracted over 24,000 signatures, becoming one of the fastest growing ever.
More than one person per second signed the Change.org petition after it was launched, a spokesperson told i100 yesterday. The petition was in response to a report in The Sun that said the club was considering signing him, a move which provoked furious reactions online.
At the time of writing, 24,450 people had signed the petition, which is addressed to Oldham Athletic FC chairman Simon Corney. It was begun by Jean Hatchet: the same woman targeted by online trolls because of her campaign against Evans' signing to his former club Sheffield United.
"Ched Evans is a convicted rapist," the Oldham petition reads. "He does not deserve to return to a high profile and highly visible role in football whilst he still refuses to acknowledge his guilt, apologise to his victim and attempt to make clear his views to the fans who look up to him that what he did was wrong and they should not traumatise her or other rape victims.
"Currently Oldham is said to be considering signing him. This is a damaging message about rape and sexual consent to be giving to your fans. Please think again.
"We do believe he has the right to work. We believe that it does not have to be in a role where he influences views about sexual violence, and his presence on your pitch will do this."
Oldham officials were reportedly "shocked" at the response of the footballer's potential signing a long term deal to train with the League One club, with one sponsor today threatening to end its association with the club if the deal went through.
Craig Verlin from Verlin Rainwater Solutions told ITV: "We're waiting to hear the club's decision before we release a statement but at this stage our standard is that we'll pull the plug on our sponsorship of the club, which is substantial. We don't condone it [the signing of Evans]."
The Independent revealed last night that Oldham's manager, Lee Johnson, had developed grave reservations about the decision to sign Evans.
Oldham have cancelled plans to hold a press conference announcing the signing of the convicted rapist, originally planned for today.
Labour leader Ed Miliband told BBC Radio Manchester that he believed footballers are role models and that he would not sign Evans.
"He hasn't shown remorse and I wouldn't take him on," he said.
Join our new commenting forum
Join thought-provoking conversations, follow other Independent readers and see their replies