Chris Brown compared to Martin Luther King and Jesus by R Kelly
The "Do What You Want" singer claimed that he empathised with the troubled R'n'B star's attempts to better himself
Jenn Selby
Monday 09 December 2013 11:28 Comments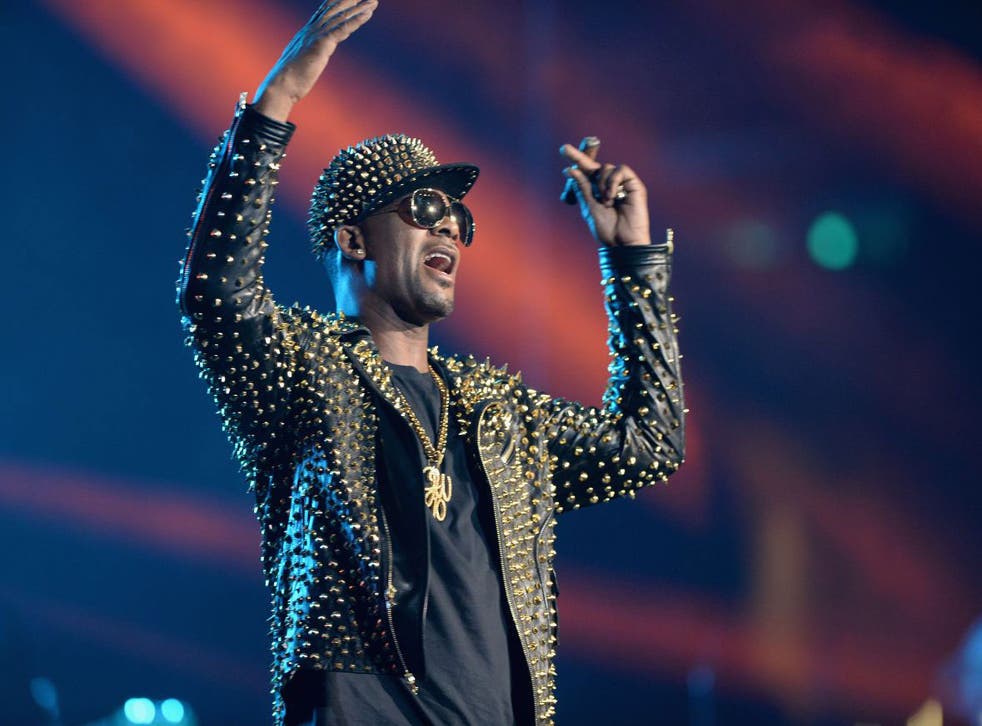 In a bizarre statement that can only be likened to that of Kanye West's recent rants, R Kelly has likened Chris Brown not just to Martin Luther King, but also to Jesus.
The "Do What You Want" singer, who recently collaborated with Lady Gaga and Justin Bieber, claimed that he empathised with the troubled R'n'B star's attempts to better himself.
Brown, 24, is currently on a court ordered 90-day live-in stint in rehab, primarily to help him manage his 'anger issues'.
"I only feel sorry for weak people," he told the Guardian's G2 supplement. "And mostly what I've come to find is that the weak people are the ones that are the haters.
"The ones that's talking about Chris Brown, or R. Kelly, or anybody that's successful? I feel sorry for them, not Chris Brown, because he's obviously one strong individual to be able to do what he's done."
"He got knocked down a little bit and he climbed up. You know, that sounds like Ali to me. That sounds like Martin Luther King to me.
"That sounds like a lot of the greats that have walked this earth. It even sounds a little bit like Jesus to me."
Brown was famously arrested in 2009 on a felony assault charge for assaulting then-girlfriend Rihanna. He was sentenced to five years of probation and six months community service.
In May 2013, he was involved in a hit-and-run case. Brown later turned himself into Van Nuys police and was released in just 30 minutes. The charges were eventually dropped.
Then, on 27 October, he was charged with felony assault after a physical altercation with a man at a W Hotel in Washington D.C. District prosecutors have since lowered the charges to felony misdemeanor.
He is reportedly being sued by Frank Ocean's cousin, Sha'Keir Duarte, for $3million after a claim that Brown's bodyguards attacked him in a studio car park in West Hollywood in January.
Of course, R Kelly himself is no stranger to controversy. In 2008, he was accused – but eventually found not guilty – of 14 charges of child pornography, after a 23-year-old woman, who allegedly featured in a sex video shot a decade previously, refused to testify.
In 1996, he was sued for $10million by a 24-year-old woman who claimed he had had sex with her when she was just 15. The case was eventually settled out of court with a payment of $250,000.
He also famously married the late singer Aaliyah in 1994 when she was just 15, dedicating the track "Age Ain't Nothing But A Number" to her. The marriage was annulled after it came to light that Aaliyah had lied about her age.
R Kelly recently released his new album, Black Panties, which he promoted by setting up a special hotline. Calling the line gave fans the option to receive eight messages from R Kelly a month, though the content of the messages remained unclear.
Register for free to continue reading
Registration is a free and easy way to support our truly independent journalism
By registering, you will also enjoy limited access to Premium articles, exclusive newsletters, commenting, and virtual events with our leading journalists
Already have an account? sign in
Join our new commenting forum
Join thought-provoking conversations, follow other Independent readers and see their replies